10 Things you need to know about Matthew Driscoll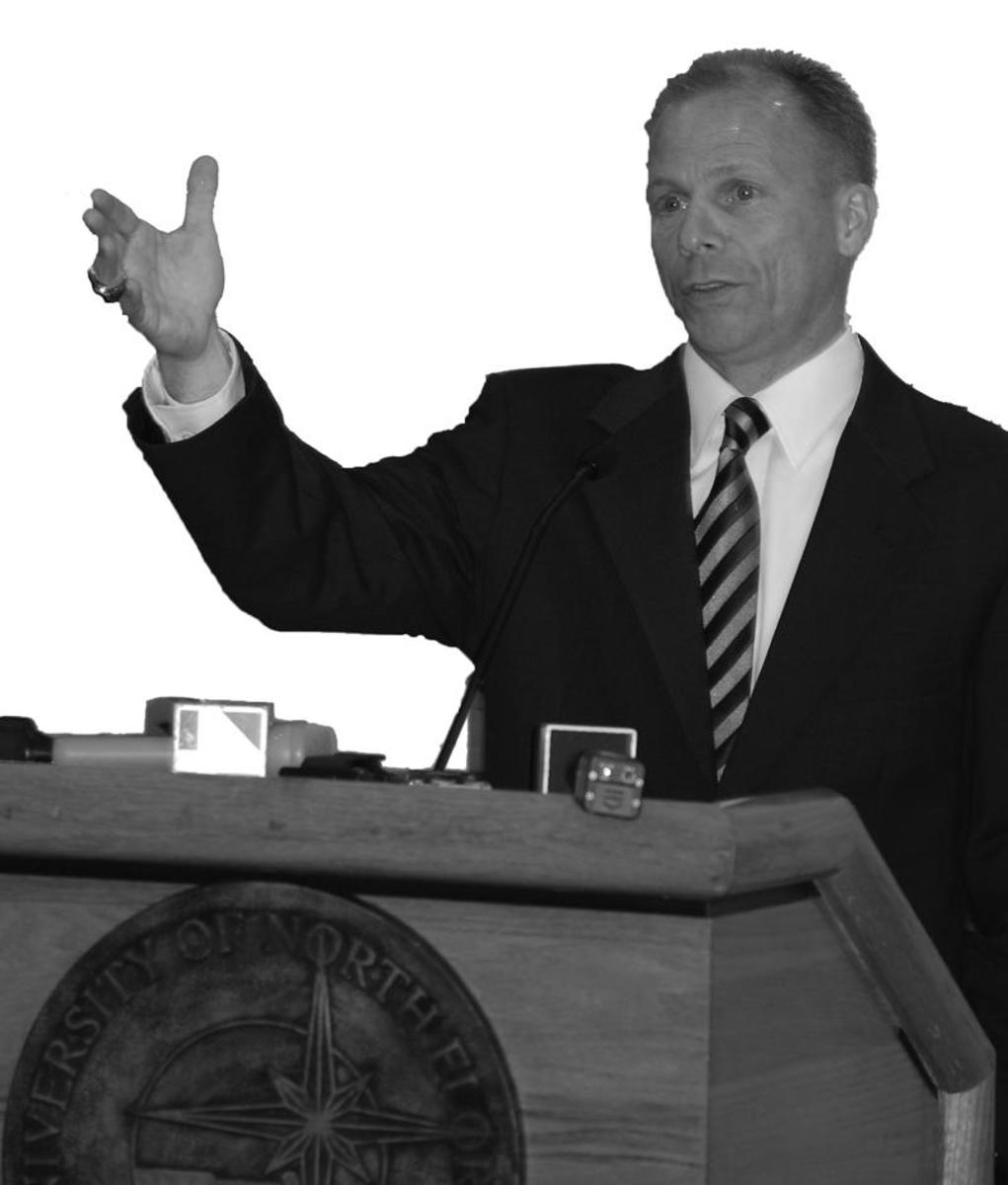 UNF Athletic Director Lee Moon announced Matthew Driscoll as the fifth head coach in the history of the UNF men's basketball program April 4. Driscoll comes to UNF from Baylor University where he served as the primary assistant coach for six years.  During his last two years at Baylor, the Bears recorded the first back-to-back win seasons in the programs 105-year history, and lost the NIT championship game in his final season.  The Spinnaker asked Driscoll about his life, career and successes.
1. Driscoll is a native of Pittsburgh and took his first coaching job as the head coach of his alma matter, Northgate High School.  2. Driscoll is a 1992 graduate of Slippery Rock, where he earned a bachelor of science degree in education.  3. He has been an assistant coach at Baylor University, Wyoming University, Clemson University, and Valparaiso University.  4. He coached his team against UNF's rival, Jacksonville University, last season when they took on Baylor 3.  5. He is a family man. Driscoll and his wife have, Carrie, have two sons; Chase and Paxton. Driscoll also said that while he is at UNF the basketball program will be like a family.  6. UNF is Driscoll's first stop as a head coach, which has always been a dream of his.  7. He was a former president of the National Association of Basketball Coaches (NABC) Assistant Coaches Board of Directors, and has been an active member since 1994.  8. Driscoll was voted the number nine men's college basketball coach in the nation before the 2008-2009 season by Fox Sports. 9. At Baylor, Driscoll was responsible for assisting in recruiting, the scouting of opponents, coordinating individual workouts, coordinating equipment, NCAA compliance liaison, coordinating weekly schedules and supervising academics.
10. "Winning." That's how Driscoll predicts the future for the UNF basketball team.
Compiled by John Weidner.