Counseling Center begins using pharmacogenomics testing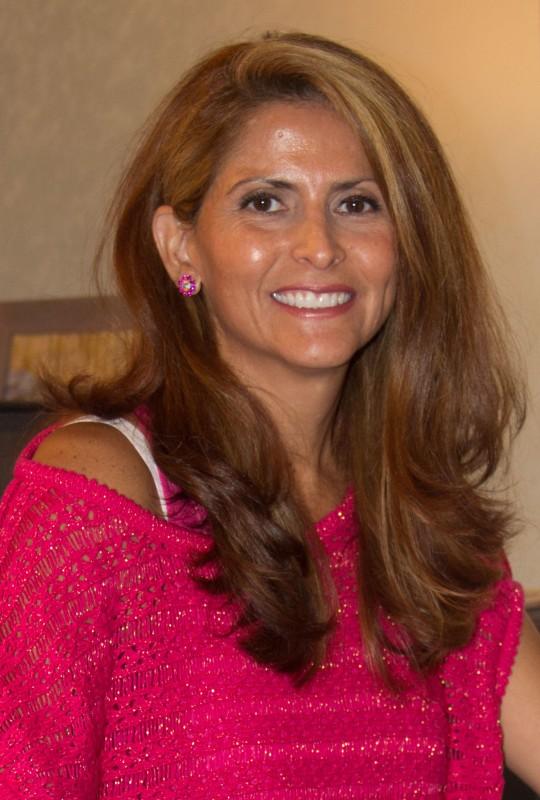 A new kind of research testing in genetics the UNF Counseling Center is using will help clinicians understand how their patients metabolize medications, said Rose Turner, a psychiatric nurse practitioner at UNF.
Not commonly widespread in Florida, yet, this type of testing, called pharmacogenomics, can lead to positive outcomes and help to alleviate unwanted side effects from medications, Turner said.
A particular mutation in human genes will identify whether patients metabolize rapidly or slowly, which predicts medications' outcomes on patients, she said.
Pharmacogenomics testing will help doctors and nurses to individualize patient care by picking and choosing medications carefully for a person based on their genetics, Turner said.
Psychiatry is all about trial and error, she said. Only about 30 percent of patients respond when they're dealing with serious illnesses. Time is an important factor when health care providers have patients who are suffering from suicidal thoughts and depression or thinking about potentially hurting themselves or others, Turner said.
Knowing whether or not a person has a particular mutation in their genes will let clinicians know if a certain medication will be toxic to the patient, she said. This helps reduce any side effects of nausea, dizziness, diarrhea, fatigue, suicidal tendencies, weight gain, sexual side effects, shaking and insomnia.
Turner said this is valuable in psychiatry because providers use psychotropic medications, medicines that are commonly uses in psychiatry to treat mental health conditions, such as anxiety, schizophrenia or depression. Psychotropic medications go through a metabolizer in the liver enzymes and tests how patients' liver enzymes break down the medications.
In 50 percent of patients taking antidepressants, the first course of medication fails due to a lack of positive response or drug side effects, said Dr. Marc E. Agronin, the medical director of mental health and clinical research at Miami Jewish Health Systems.
Turner said she started her testing about a month ago at UNF and at her private practice, AP Psychiatric and Counseling Services off Emerson Street. Since then, Turner has tested around a dozen patients and has been able to determine in half of the patients whether or not they were a poor or ultra metabolizer of certain medications, she said.
Turner's inspiration to start this innovative testing stemmed from her patients receiving a lot of unwanted side effects, along with long trial-and-error periods to find good medication, she said. She has seen patients spend months to years not receiving the care they need after prescribing higher doses and new medications off and on again.
While blood is often the best source of a DNA sample, health care providers can also get the same results from hair or saliva, Turner said. Turner uses AssureRx Health GeneSightRx, and the test is administered through a vocal swab. AssureRx will test for three liver enzymes, the most common ones found in psychotropic medications.
Turner will take a long cotton swab, stick it inside patients' mouths and rub it against their cheek and tongue for 10 seconds. Afterward, she places the cotton swab in an envelope and sends it off for testing, she said.
She said people are afraid to use this testing because they are either uninformed or don't understand how the testing works. The Mayo Clinic and a few private practices in the community use pharmacogenomics testing. Medicare has just begun to approve it, so Turner expects other providers will now follow suit, she said.
However, there is at least one UNF student who didn't let fear stop her from letting Turner inform her about the benefits of pharmacogenomics testing.
Samantha, a UNF music education junior whose last name will remain undisclosed due to the inherent confidential nature of psychiatric testing, said she has been suffering from depression and anxiety for most of her life. Samantha started seeing Turner in March 2010 and has been through seven different medications since then.
Samantha said none of the medications have been working for her, and some of them were even giving her nausea. She said Turner told her she was an ultra-rapid metabolizer of medications, which means she was metabolizing the medication too fast, so it wouldn't affect her as much.
Samantha is currently taking an antidepressant called Pristiq. So far, Pristiq is the best out of all the medications, but there is room for improvement, she said. Samantha took the pharmacogenomics test for the first time Friday, Aug. 24. The test was simple and over in five minutes, she said.
She said the pharmacogenomics test gave her hope that there is a medication out there to help her. Samantha is awaiting the results of the pharmacogenomics test and is hopeful the test will find her a new medication within the next couple of weeks.
The pharmacogenomics test is expensive without insurance at $3,500, Turner said. If patients don't have insurance or get denied for some reason, then they can do a financial assistance program through AssureRx, she said.
Turner said the financial assistance program is based on the patients' annual income. If a patient's income is $50,000 a year, then the patient responsibility to have the testing done is only $20.

Turner encourages interested students to visit the counseling center for screening. Based on the screenings, students may get recommended to see Turner and discuss options to picking and choosing individualized medications, she said.
Turner said she hopes UNF students will learn more about how their genetics influence medications so they are able to work with prescribers to get better treatments since this newest research is now available.
Turner is a board certified nurse practitioner who graduated from Vanderbilt University in 1996. She has her master's in nursing with a specialty in psychiatric nursing. Turner is currently pursuing her doctorate at the University of Florida.
Email Bonnie Mulqueen at [email protected]