Satisfy your stomach, eyes with 'Osprey Treats'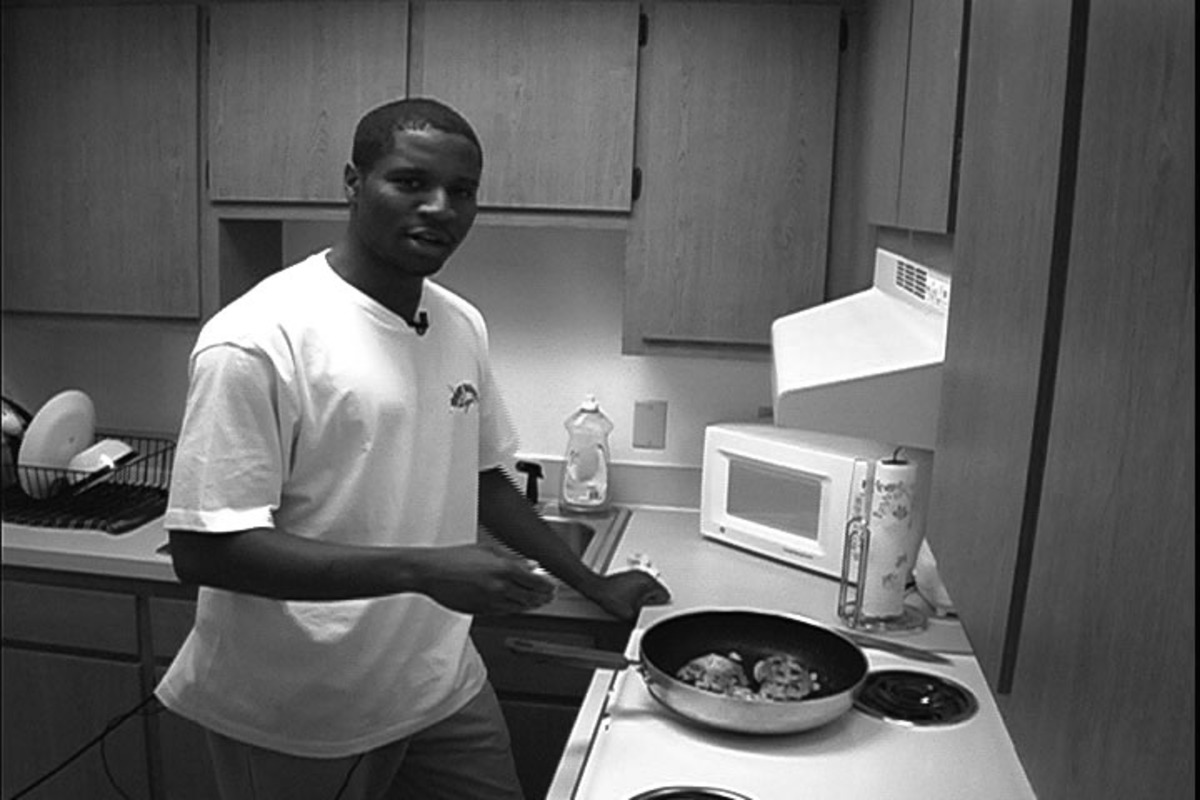 Students living on their own while attending college are not always able to enjoy a decent meal for many reasons.
UNF graduate student Christian Brown and Osprey TV have set out to bring an end to college students' hunger with meals and treats every student can make. The goal is to bring a different meal with every new episode that can stay within a limited budget, dorm limitations and methods known to most college students.
"Osprey Treats," Osprey TV's latest food show, will be hosted by Brown and filmed in the UNF residence halls. Brown wants to bring people together to enjoy something we all share in common: eating.
"Everyone grabs hold of something close and tries to share it with the first person who gives them the time of day, and that thing for me is cooking," Brown said.
Each episode will outline the process of what it takes to make delicious meals including shopping, cooking and of course, eating. Living in the residence halls limits what students can do, but Brown, a former Resident Assistant, has years of experience cooking and living in the dorms, so he believes he has the recipe for eating with ease, he said.
"The show gives the students a chance to try something new," "Osprey Treats" producer and co-creator Justin Lerman said. "'Osprey Treats' will make different types of meals including everything from the simple spaghetti and meat sauce to tasty coconut macaroons."
The show offers students who are looking for something different or perhaps not very good at cooking a chance to make something easy and cheap, Lerman said.
In the end, this is a show about the students with a focus in cooking, Brown said. And if cooking is your thing, you are more than welcome to show off your culinary prowess. If you have a recipe you would like to be considered, please visit the show's section at OspreyTV.com.
"Osprey Treats" premieres at 9 p.m. April 17 on Channel 118 as part of Osprey TV's Movie of the Week lineup.
Compiled by Matt Head.
Spaghetti and Meat sauce
There is so much one can do with pasta, and spaghetti and meat sauce seems to be up there with classical pairings like cheese and wine. Well, perhaps not, but it most certainly makes for a delicious and filling meal. With a plethora of flavorful ingredient combinations for each sauce, there is always a new interpretation of this classic dish that can be brought to the table. Here is one:
Ingredients:
4 oz. White button mushrooms (shitakes, and creminis work as well)
1/2 Green bell pepper
1/2 Red Onion (the purple looking onion)
3 Pegs or garlic (equivalent to 1 tbsp when minced)
2 tsp. salt
1/2 tsp. black pepper
2 tsp. oregano
1 1/2 tsp. basil
1 1/2 tsp. parsley (best when fresh)
1 lb ground beef (I use 80/20 ground sirloin; this is just a preference)
1 tbsp. olive oil
12 oz. tomato sauce (try a can of Hunts)
1 lb. spaghetti (good substitutes are angel hair pasta or rigatoni)
Recipe:
Dice the onion and green pepper and set aside. Mince the garlic pegs and add to a skillet on medium heat with the olive oil and 1 tsp. of salt. Let the garlic sweat for 3 minutes (at no time should it begin to brown or fry). Add the onions and green peppers.
Slice the mushrooms into cross-sections, or if preferred, chop/dice similar in fashion to the onions.
After 5 minutes, add the ground beef, salt, black pepper, oregano, basil, parsley, and mushrooms. Increase the heat and allow the meat to cook.
Once the meat has browned, add the tomato sauce and lower the heat to promote a simmer (not too many bubbles).
The spaghetti is easy. Bring a pot of water to a boil, and add the pasta and salt. Allow the spaghetti to cook for 10-15 minutes until Al Dente (i.e. not too soft and it doesn't hurt when you take a bite).
After 10 minutes of simmering, remove the spaghetti from the heat. Serve with the pasta, bread, salad, glass of wine and perhaps some Parmesan cheese.