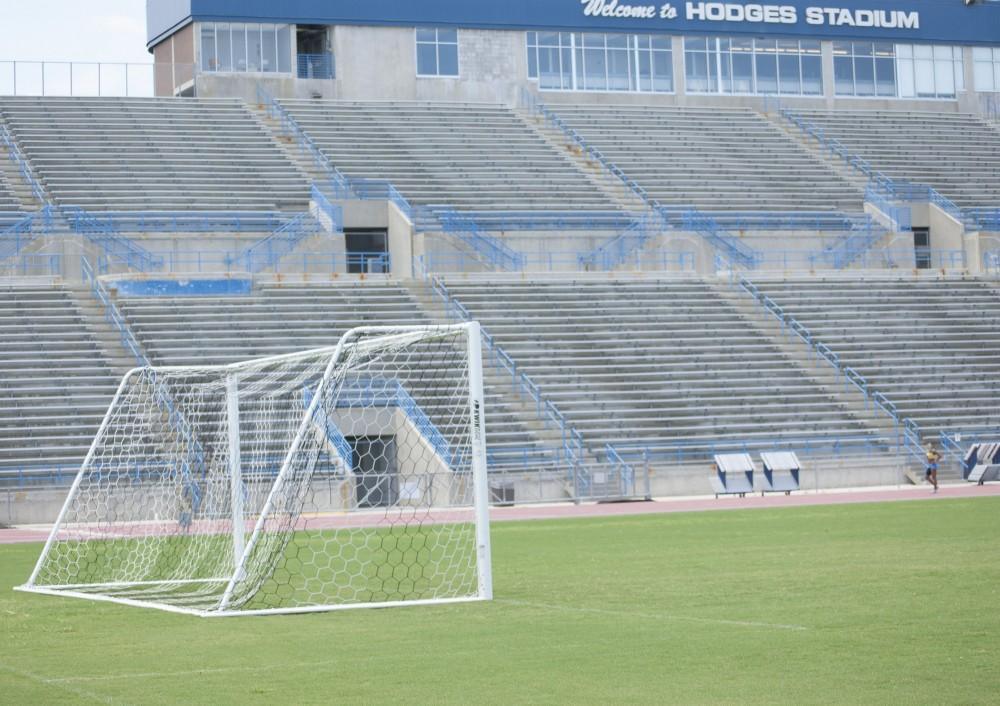 Jacksonville, Fla – A women's soccer record 1290 fans showed up at Hodges Stadium to watch the first ever tie between the UNF Ospreys and JU Dolphins. The match between the cross-town rivals ended in a 1-1 tie, continuing the five-year streak of games decided by a goal or less between the two opponents.
While the Dolphins defeated the Osprey's in 2011, the women's team stayed on the attack throughout the 2012 match, starting off with four shots on goal in the first 17 minutes. While the game ended in a tie, 1,290 fans saw a match filled with missed opportunities including six overtime shots and two corner-kicks by UNF that the Osprey's failed to convert.
While the all-time series doesn't suggest a stiff competition between the two rivals (7-3-1 JU lead), since 2007, every game ended in the final minutes of play. In 2010, the two teams went into overtime.
The tie won't count towards the Sun Trust River City Rumble, a competition between UNF and JU's 14 sports that decides the head to head championship. The winner takes home the coveted Sun Trust barrel to keep on its campus until the winner is decided the following season.
For the first time since the 2007-2008 season, the Ospreys took home the barrel in 2011