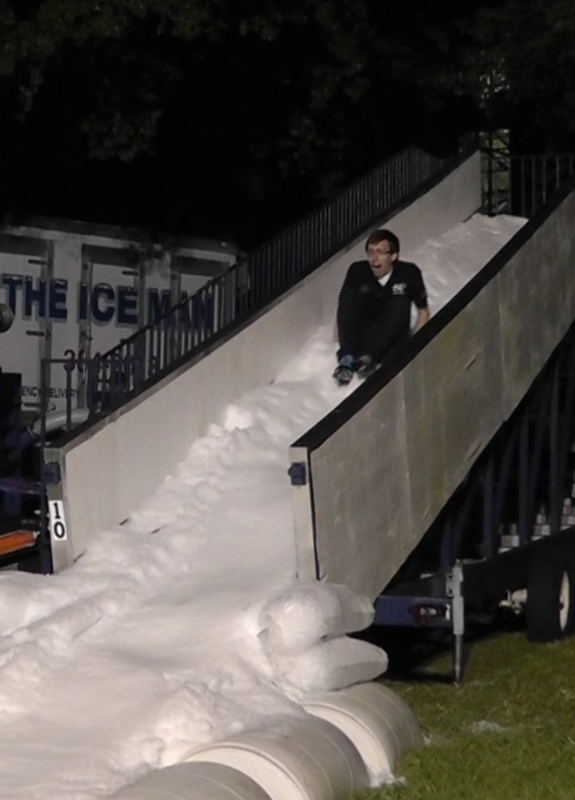 Conjured as a mini-winter-wonderland in on UNF's campus, Osprey Productions' Winterfest brought a snow drift of bubbles and an icy hill to Osprey Plaza Friday night.
A horse drawn carriage drawn by two Clydesdales carried passengers to the library and back — a romantic ride with the lights on the lake completing the scenery.
A sleigh ride, complete with snow made of shaved ice, allowed students who miss the wintertime fun of The North — or have never experienced it at all — to slide down an icy hill.
Nichole Vanderpool, Shenanigans Committee chair of Osprey Productions, said she hoped for guests to have a fun time at the event.
"I think anyone living in Florida can enjoy being around snow when it's not a normal thing to have in Florida," she said.
Vanderpool said in all, approximately 600 guests attended the event.
At another station in the plaza, airbrush artists created custom beanies for students who opted to wait in a stretching line.
Catherine Stanley, a UNF criminal justice junior, was excited about her custom hat.
"They're unique," she said. "You can get any design you want on them."
Email Jason Howard at [email protected]