Aim Higher: students rally for lower tuition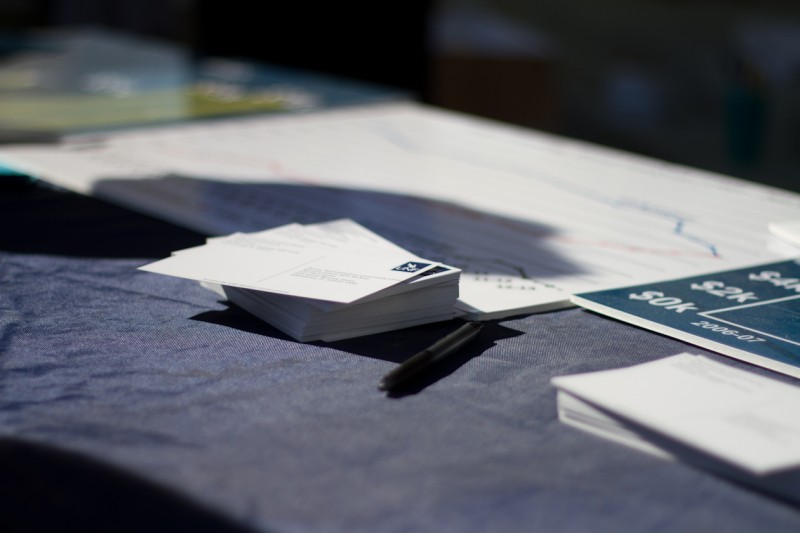 Aim Higher activists rallied in the student union on Jan. 14 in an attempt to call attention to the 15 percent tuition increase students may face this year.
UNF is the first institution in the state to host an Aim Higher rally and kick off the campaign.
"Thirty seconds could save you and all Ospreys on campus about $500 each," said Carlo Fassi, UNF Student Body President.
Aim Higher is a coalition of students and university administrators lobbying for better funding for higher education and to stop tuition increases. The rally launched a letter writing campaign to key members of Florida's legislature. The goal is for each of the eleven Florida state universities to send 1,000 letters to legislators in Tallahassee.
Since 2007 there have been over $1 billion in cuts to the State University System of Florida. As a result, where an in-state UNF student would pay $74 per credit hour in 2007, they now pay $170.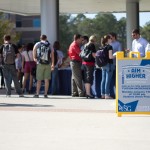 Fassi said he is expecting legislatures to do the right thing because the future of our economy is in these halls, these classrooms.
"Higher education makes society tick. If government doesn't want to pay, then government shouldn't expect a thriving community," said Hannah Wimer, a UNF Athletic Training sophomore.
"Students voice their opinions as constituents," said Michelle Staton, a UNF senior majoring in political science and Director of Governmental Affairs.
Some students have a different perspective on the problem. Brittany Bills, a UNF junior majoring in political science, said there are other ways to drive down tuition costs that doesn't rely on government.
Bills said that more government isn't always the solution but this brings about the opportunity to talk about alternatives instead of using government as a safety net consistently.
The Florida legislative session begins March 23, but students will have to wait until Governor Rick Scott submits his budget, which could take until mid April. Till then, no one will know if the State University System was granted the $118 million that Aim Higher are lobbying for.
Email Kathleen Godfrey at [email protected]