Interfaith chapel coming to campus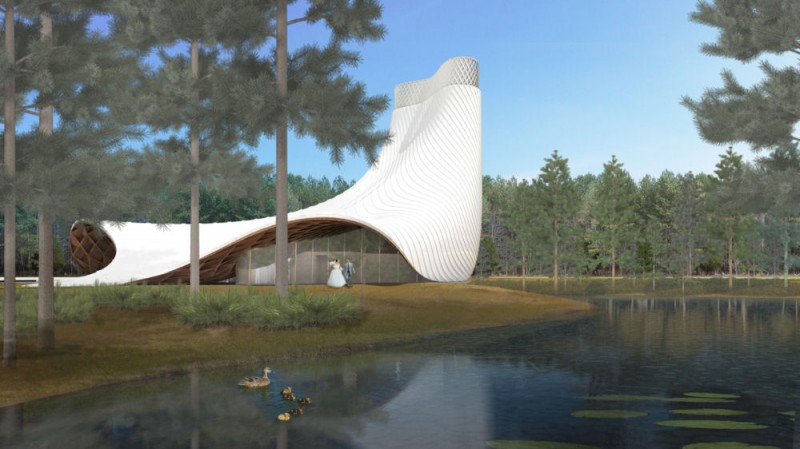 Despite protests by some students, UNF is moving ahead with plans to bring an interfaith chapel to campus.
The chapel will be located behind the Herbert University Center. A final design is not yet in place leaving the final cost of the project variable.
Vice President of Institutional Advancement Pierre Allaire said the university is looking at making the chapel roughly 6,000 square feet. Although he said the cost was variable, he has also said between $2.2 and $2.3 million have been raised through gifts and commitments.
In response to a student petition opposing the construction of the chapel Allaire said all students are entitled to their opinions, and the Division of Institutional Advancement has spoken with other students who responded positively. He said any idea will have both supporters and opponents.
The campus already has an Interfaith Center available to students. Tarah Trueblood, director of the Interfaith Center, said while they had no role in the development of the chapel they do feel that at some point they might work with the new structure. They see it as a wonderful opportunity for a powerful space where students can celebrate traditions.
University President John Delaney said since UNF isn't on a main street like some universities, they have to bring things to campus that would otherwise be closer.
Randi Cox, a UNF junior, said, "I think that's nice since a lot of students don't have cars."
In response to the petition he said part of the nature of college is that not everybody will agree, but it is important to support various student interests, whether it be rock climbing, chess or spiritual meditation.
Delaney said there are many students on campus who identify as religious or spiritual, and over the five or more years they have been planning this building students have responded positively.
When asked why the word chapel is being used, Delaney said they often refer to it as the "sanctuary," and the space is non-denominational.
President of UNF Secular Student Association Connor Harrison released a statement saying the SSA is currently opposed to the construction of the proposed Interfaith Chapel.
According to the statement, "the most general use proposed for this facility is 'a place for meditation and reflection.' We wonder why such a place must be designated an "Interfaith Chapel". Both "Interfaith" and "Chapel" are exclusionary terms. The former excludes users who hold no faith; the latter, non-Christian users."
In the statement, the SSA suggests nonreligious names such as "The Sanctuary" or "Lakeside".
"UNF is a very Christian community. I'm not religious. It's fine for them to put a chapel. They can do what they want," said Ann Demi, a UNF senior.
Email Jessica Harden at [email protected]