Buildings three and four renamed for Skinner family
By Rebecca Krogman, Contributing Reporter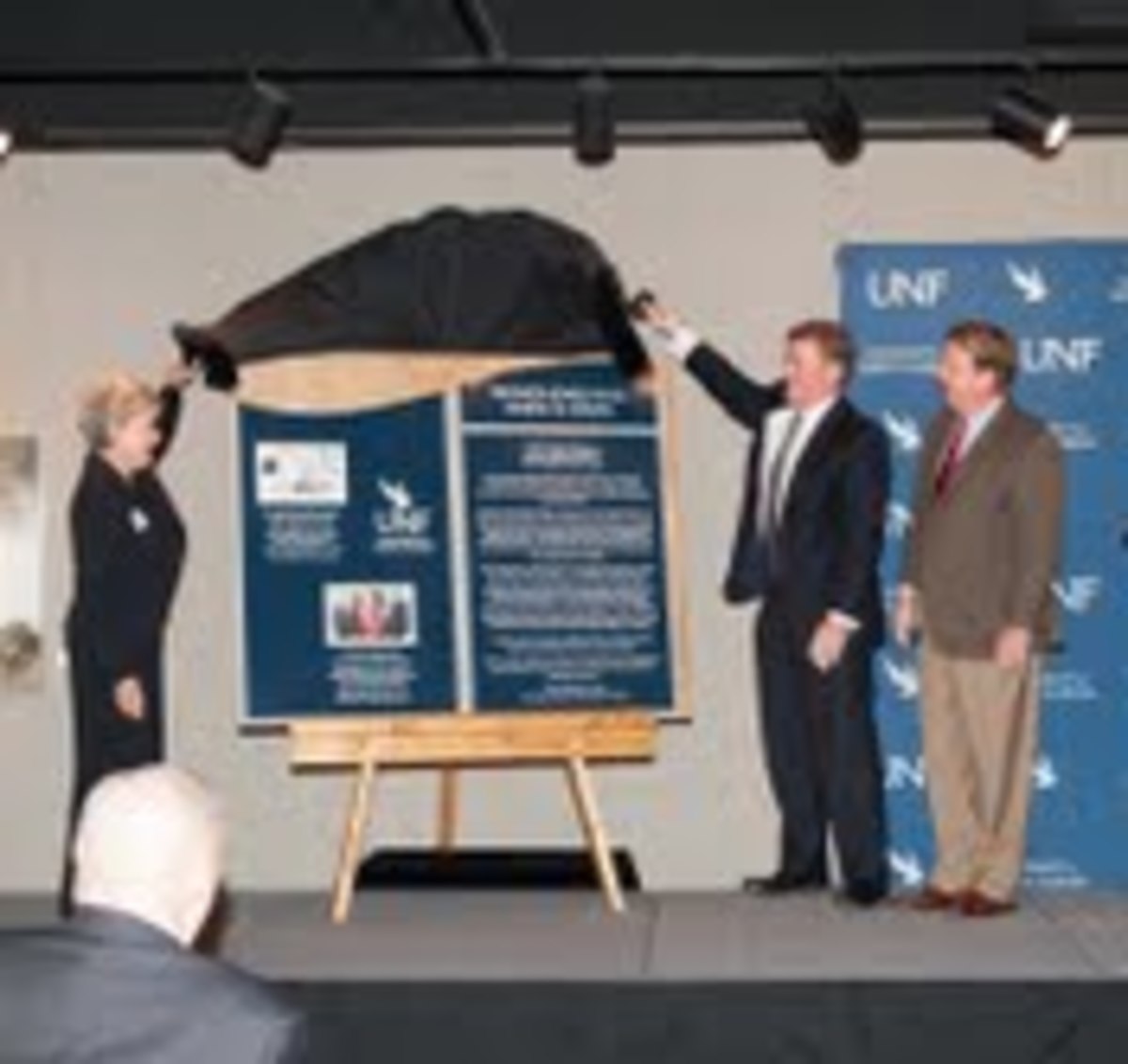 Buildings three and four were renamed on Friday in honor of the A.C. Skinner family.The buildings, now named Skinner-Jones Halls North and South, are two of the original four buildings present since UNF opened in 1972.
The Skinner family has been heavily involved with the university since its beginning, laying a foundation for its future through substantial land contributions of approximately 500 acres.
"Since none of the buildings were named after the Skinner family, we thought it would be appropriate to have that name," Pierre Allaire, Vice President for Institutional Advancement, said.
A.C. Skinner III. said land was contributed to the university in an effort to open up the surrounding areas, which has led to the expansion of the university itself.
"The campus expansion, obviously with the additional 200 and somewhat acres to the east afford to the university a great opportunity to expand its student base, but still not have a cramped campus," Skinner said.
Skinner also labeled the university "a successful reality," praising it for its beauty and academic excellence.
"The growth of the university, the beauty of the campus; I think it attracts people that are not only students but also people from the community," Skinner said. "They come to enjoy the nature and the things that the university has developed on campus."
Allaire said, in an effort to bring warmth to campus, many buildings are being renamed.
"Two years ago, President Delaney asked me to chair a committee to propose names for buildings," Allaire said. "Some options are to name them after their functions, in honor of donors, or in some cases historical figures."
Both buildings house classrooms, offices, and laboratories, which will be renovated in the future.
A plaque marking the new building names will be located on the second floor between the north and south buildings.
Email Rebecca Krogman at [email protected]