A new office within Student Government has been created to make sure UNF student voices are heard by legislators in Tallahassee year-round.
Carlo Fassi, student body president, issued an executive order April 10 creating the Office of Governmental Affairs. Matt Brockelman, former SG Student Body President, was named the director of OGA and will be a registered lobbyist with the state.
Fassi has modeled his second term on the initiative of state involvement.
"I can't be in Tallahassee 24/7. I needed to bring someone in with experience at a state level," Fassi said.
UNF will be the fourth of the 11 state universities in FL to have a SG lobbyist. UCF contracts a lobbyist from an independent firm while UF and FSU have full time lobbyists. FSU's lobbyist is a former Student Body President as well, according to Fassi.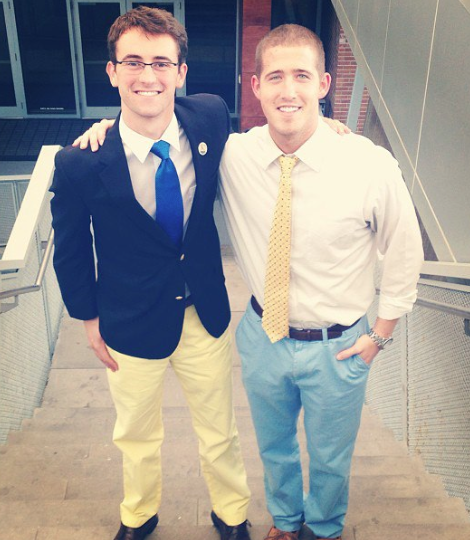 Fassi said Brockelman was the right choice because of his experience in SG and at a state level.
Fassi's executive cabinet, including the new OGA, is made primarily of people who have already worked within SG. Fassi did this purposely.
He said, "We know SG, we know how it operates, we know the rules of the game."
Brockelman said, "There is a certain advantage to having someone who really understands the people being represented."
Brockelman said one can contract a lobbyist but they are not always familiar with the education industry.
The end of the Spring semester seems an odd time to create a new office, but Fassi said he couldn't wait until Fall to bring Brockelman in. He said SG will be spending the summer consulting the other universities to create a legislative agenda that will be ready in Fall. In past years, the agenda wasn't ready till Spring.
Why create an agenda by Fall? The answer is simple — election year.
"Everyone in election year wants to be nice to education," Brockelman said.
Fassi and Brockelman hope the election will bring about a want to make higher education a priority.
Janet Owen, Vice President of Governmental Affairs, said, "I applaud anyone and everyone who wants to have a voice."
She said Brockelman is a good choice because, as a former Student Body president , he understands the issues.
The OGA lobbyist position is a full time, 40 hour a week position at $26.33 an hour.
The OGA position will be funded through the president's special projects index, which is an executive account that can be used to fund various initiatives. For the upcoming fiscal year, the account has $81,150.98.
Email Sarah Ricevuto at [email protected]