UNF ties Valpo, wins Mike Gibbs Tournament
JACKSONVILLE, Fla. — A boiling Sunday afternoon was the scene for UNF's second game of the season and the conclusion of the Mike Gibbs Memorial Tournament against Valparaiso.
The Ospreys battled through a long, physical game that saw 47 fouls and both overtime periods but not a decisive goal. The game ended in a 1-1 tie.
While the heat was a factor, an early 2nd half red card made the game that much more difficult. Casey Caronis was given two yellow cards to warrant an ejection, both in the 2nd half.
"We had them," Coach Marinatos said. "We put a goal away and had a chance for a second. I think we earned some of the yellows but there were a lot of fouls we didn't deserve."
While fouls were a problem for the Ospreys, earning 22 of them, they could not get much going on the attacking side of the ball. However, against the run of play, Alex Morrell found the net after crafty dribbling through the Valparaiso defense and tucking it past the keeper in the 18th minute.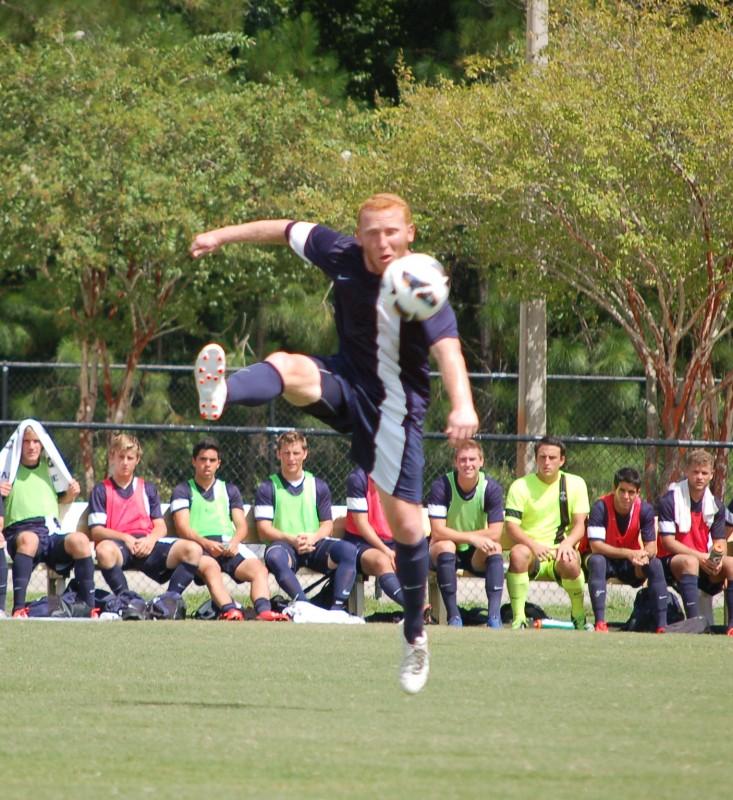 Marinatos said he was not pleased with the team not being able to hold the ball as well as he would've liked and said there's still plenty to improve.
After fighting a man down for most of the 2nd half, UNF conceded a goal in the 76th as Valparaiso kept the pressure on them.
"I was proud of team for the way we played being down," said captain Luis Daniel Camejo. "It was a big factor in the game along with the heat."
UNF's defense did well to keep the Crusaders out of the net as they held on through both overtime periods and forcing the draw. The draw gives them the Mike Gibbs Memorial Tournament win as they earned 4 points out of two games after beating Western Illinois on Friday.
The win marked the first time since 2002 that UNF has started its season, the first two games, without a loss.