Governer Rick Scott visits UNF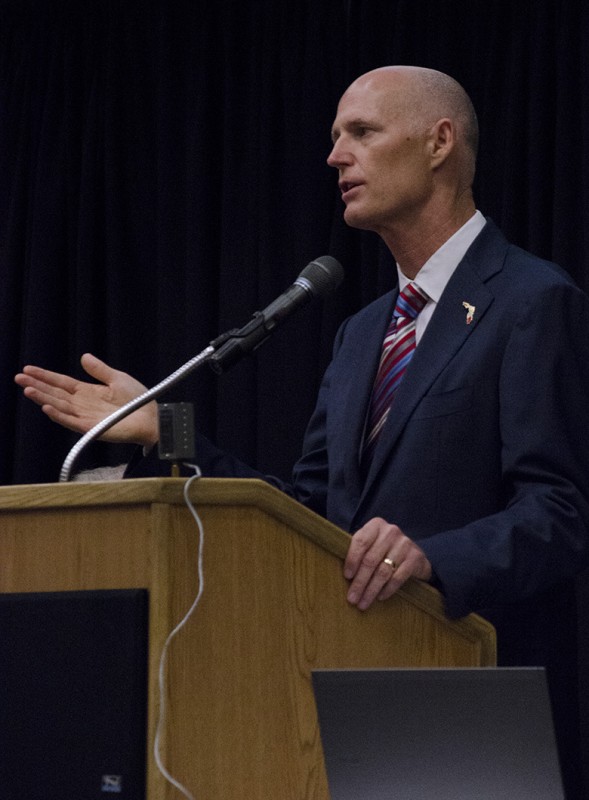 Governor Rick Scott came to UNF campus Sept. 11 as part of his "It's Your Money" Tax Cut Tour.
Scott also participated in the Seventh Annual Caring Community Conference discussing the Patient Protection and Affordable Care Act.
The Spinnaker did not cover Scott's Tax Cut Tour because a media advisory email was not sent until Sept. 10 and no reporters were available.
"Let me just tell you what we're doing, what I first saw in Tallahassee", Scott said.
Scott then went on to talk about Florida job loss and growth, legislation, budget allocation and industry before and after he took office. He briefly touched on the topic of Medicaid without speaking about the expansion of Medicaid allowed for by the Affordable Care Act.
According to the schedule provided to the conference attendees by the Center for Global Health and Medical Diplomacy, Scott had been given an hour to speak. He spoke for approximately five minutes.
Email Jessica Harden at [email protected]