Fourth annual Red Bull King of the Campus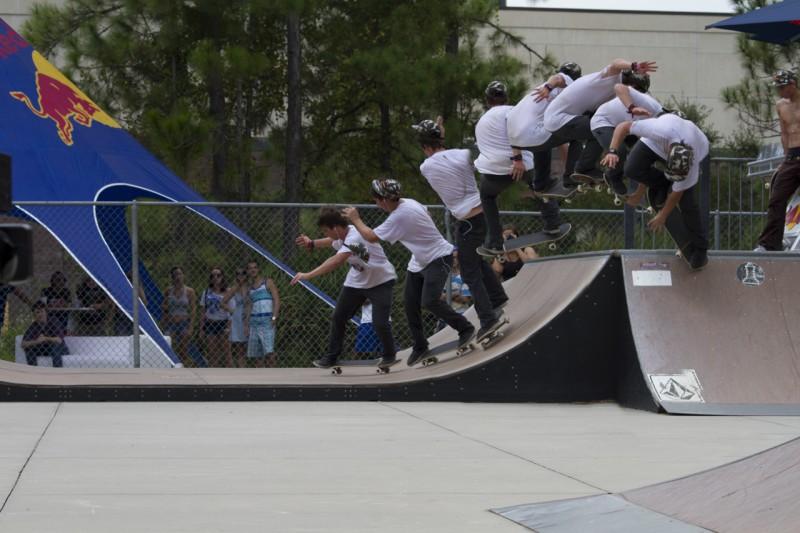 Red Bull returned to the UNF Skate Park Sept. 14 to determine which student would be crowned King of the Campus in the fourth annual skateboarding contest.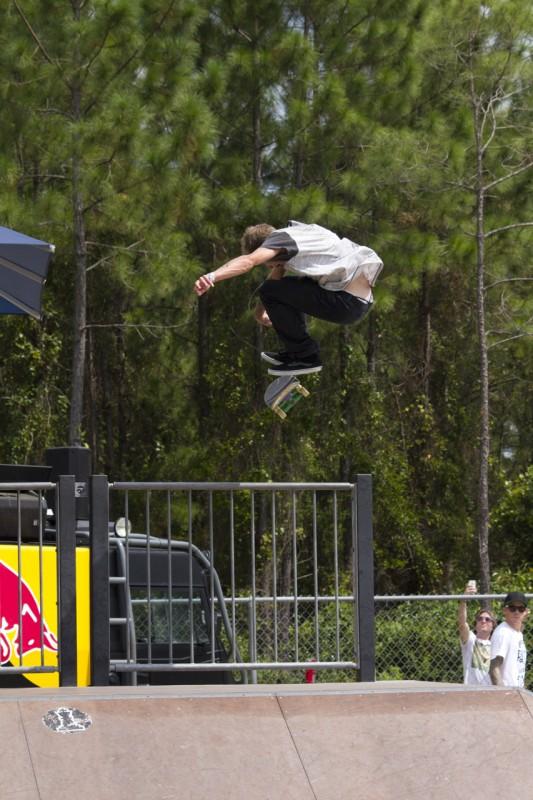 King of the Campus is a jam-format competition where a contestant who reaches the throne must prove themselves from heat to heat. As the competition progresses, contestants are dethroned to make room for those who scored higher points.
The judges score competitors on a scale of 1 – 100, to be determined based on five categories: Number of tricks accomplished, flow around the course, style, creativity and difficulty.
Dane Quintal was crowned King of the Campus.
The best-trick portion of the event was held after the King was crowned. Ethan Sullivan won.
Winners received a skateboard deck, a bag of goodies and a case of Red Bull.
The Red Bull King of Campus throne will be in the Boat House all year, reserved for Quintal.
Email Randy Rataj at [email protected]