The Dog Apollo is off the leash

A year and a half ago, four guys met up at the Town Center Chick-fil-A for what would become their first meeting as a band.
Chris Rudasill, Chad Villarroel and Dan Mauger had known each other for a while, but Kenon Seymour was joining them for the first time. After the meeting, they reconvened at their house off of Beach Blvd. and played together for the first time.
Now, those four guys make up the indie alternative rock band The Dog Apollo. In the past year, they've played at Freebird Live, Jack Rabbits, The Big Ticket, and more. Mauger plays rhythm guitar, Seymour plays drums, Rudasill does lead vocals and guitar and Villarroel plays bass.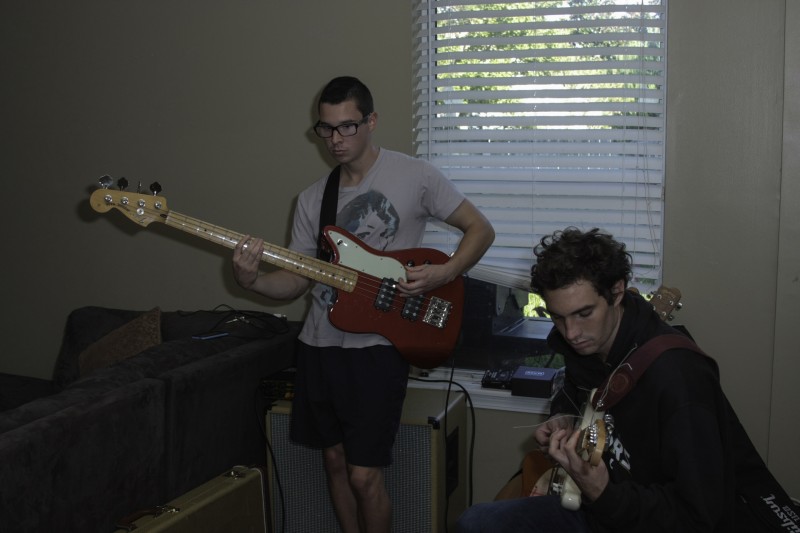 When they're not playing, three of the members are juniors at UNF. Mauger is majoring in social work, Villarroel studies advertising and Rudasill studies psychology. However, most of the members met long before they came here.
"I've known Dan's brother since we were both five," Villarroel said. "Then, Chris and I met in middle school and played in [orchestral] band together… It just so happened that he came to UNF as well."
"First it was just like, 'Wanna be in a band?' Then, we all just kind of saw the potential," he said.
Rudasill knew Seymour through a similarly coincidental meeting. "I met Chris's roommate at a random church — a campus church — event. It was awful and the only person I talked to was his roommate. We became really good friends and then eventually I met Chris."
When Mauger's brother, who had been playing drums, dropped out of the band, Rudasill gave Seymour a call asking him to meet at Chick-fil-A.
Rudasill said they really started to see their own potential when they started writing their own songs. He said the songs come from a place of honesty and a desire to connect with people who listen to their music. "Even if everybody hated it and a few people liked it, that connection is very valuable," he said. "It's a very sort of personal connection."
Just five months after their first live performance, the band entered a contest for The Big Ticket, an annual music festival in Jacksonville hosted by X102.9. They beat out the other 90 bands who had entered. They played on the Jagermeister Stage, the smaller of the event's two main stages. Villarroel said, "I think that was the first time we saw our hard work pay off, but it was in a very surprising way."
On May 17, they opened for Bloc Party at The Beach in Orlando. Bloc Party has had 4 songs enter Billboard's Top 40 in their 10 years together, according to Billboard's website.
"When you actually get the call and you're gonna be opening for this band, it's hard to wrap your head around. It's really humbling. It's unbelievable. It's hard to believe and you wonder why but you don't have to question it," Rudasill said.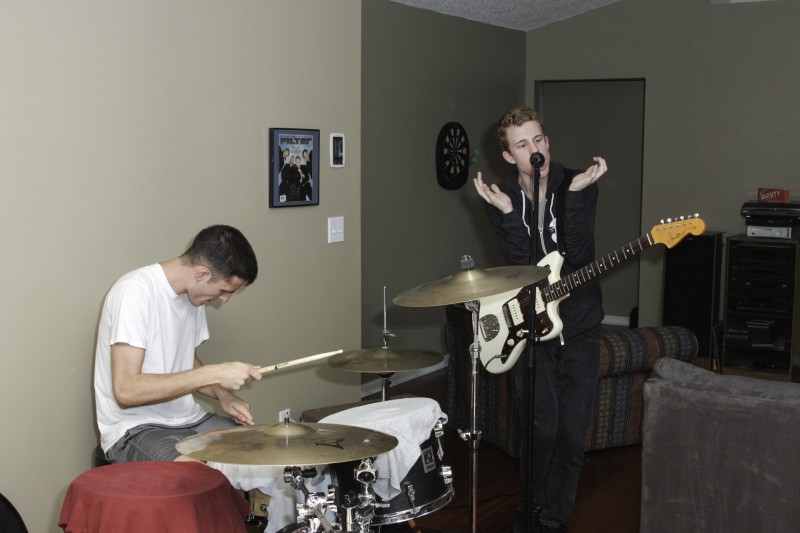 "We say these things to each other like 'it would be crazy if we did this, it would be crazy if this happened' and then we just keep doing what we're doing and next thing we know, we've done it. We've done above and beyond," Seymour said.
On top of everything else, The Dog Apollo released their second EP, **Pariah**, in April.
After their first EP, which they weren't proud of, they produced **Pariah** in a natural environment without time constraints. They also used a producer who understood the energy of their live shows.
The band went on their first tour at the end of August, spending four days touring Florida opening for the band Flagship.
"I think a goal of ours before too terribly long is to hit the road for longer than a week," Villarroel said. They don't care where the tour goes, he said, but they want to go with a band that has a bigger reputation.
They also plan to cut a single with a music video soon and record two more songs this month, he said.
Rudasill, Villarroel, and Seymour are all set to graduate around 2015. After that, Rudasill said what he does next depends on where this journey takes him. Villarroel said the number one priority is the band.
The Dog Apollo's next scheduled show is Dec. 4 at the Burrito Gallery during Art Walk.
E-mail Natalie Logan at [email protected]