Hodges Stadium is reopened for business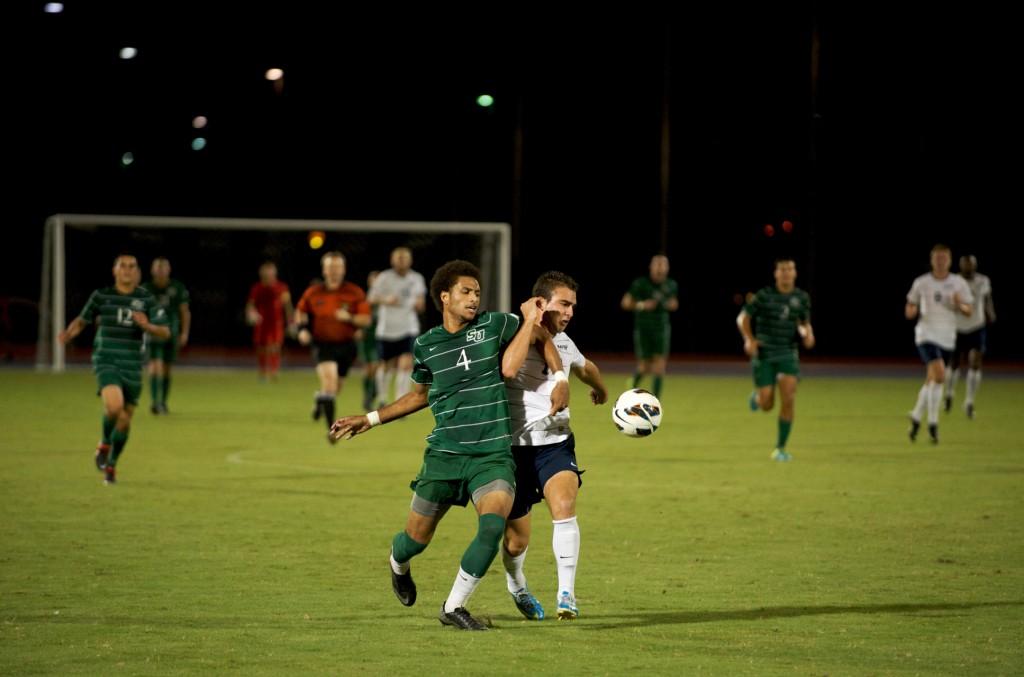 UNF's athletes are finally back on the field at Hodges Stadium — three weeks before the season ends.
Osprey Nation updated its followers on the reopened stadium in October via their Facebook page. According to the post, the last two women's and the last three men's soccer games would be played at Hodges Stadium — something that seemed unlikely earlier that month.
What originally began as an easy project quickly turned into a headache for UNF and a civil contracting group. Various delays made the stadium unavailable to Osprey athletes and onlookers; after months of repairs, they can finally return to their home turf.
Unfortunately, concession stands also suffered from construction delays. Mike Mayes, who provides food for UNF sporting events and other on-campus events, said the delay hurt, but was worth it in the long run.
In an email, Mayes said, "We have missed not having soccer this season, but the tradeoff of having an upgraded facility that will attract higher profile and more prestigious events is worth the loss of this season."
The new field was first tested Oct. 25, when the UNF women's soccer team took to the field and played a long, competitive match. After the second half of overtime, the team was pleased to see the field had survived.
"The field sustained minimal damages," said Lee Moon, UNF Director of Athletics. "All we had to do was put some water on it."
As for the future of the claims and disputes between the university and Besch & Smith, Moon said he knew nothing about it.
"I'm just the tenant," Moon said. "I would go out and make sure the field was ready to be played and was safe for our players. I didn't want to have them play on the field just to play on the field."
Moon said multiple people agreed with his decision to down vote the condition of the field. He said he would check the field and return with his opinion. It was up to the group as a whole to agree or disagree with him.