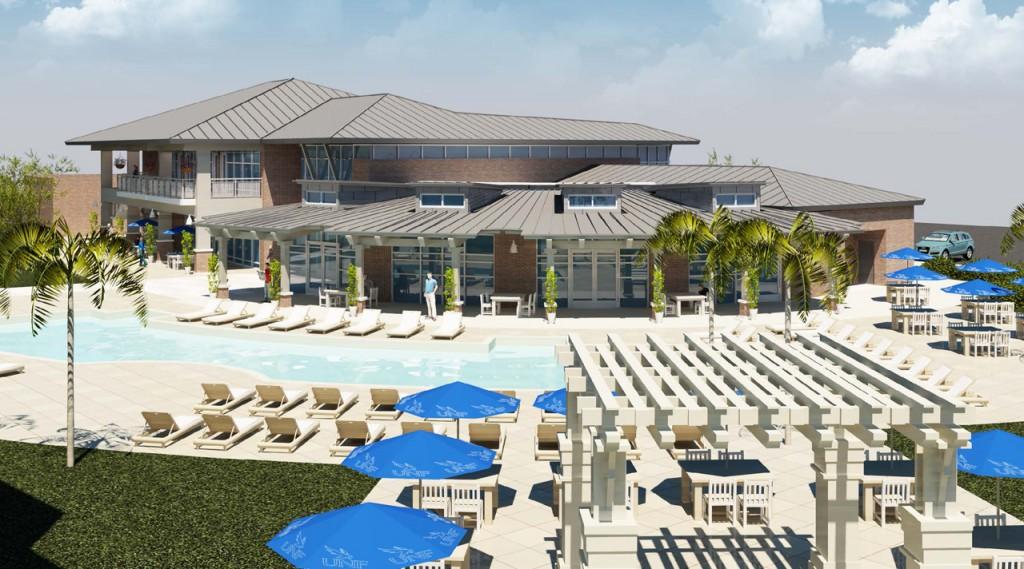 The Osprey Clubhouse should open summer 2014.
Zak Ovadia, director of Campus Planning*, said construction is ahead of schedule because of good management.
Other than some difficulty in separating the spaghetti junction, where a lot of underground utilities lines, such as sewer and sprinkler systems, cross over, clubhouse construction continues smoothly.
"Things are falling into place, no issues whatsoever in the construction," said Ovadia.
The Osprey Clubhouse will displace 14 parking spaces. To replace them, there are plans to build an 4-leveled parking structure that will be located south of the Fine Arts parking garage.
Ovadia is sure students will love the Osprey Clubhouse.
He said the clubhouse will have a swimming pool, conference rooms, a convenience store, a wide deck for hosting events and a large gaming room. Ovadia said there is a strong possibility the Clubhouse will include a Pita Pit.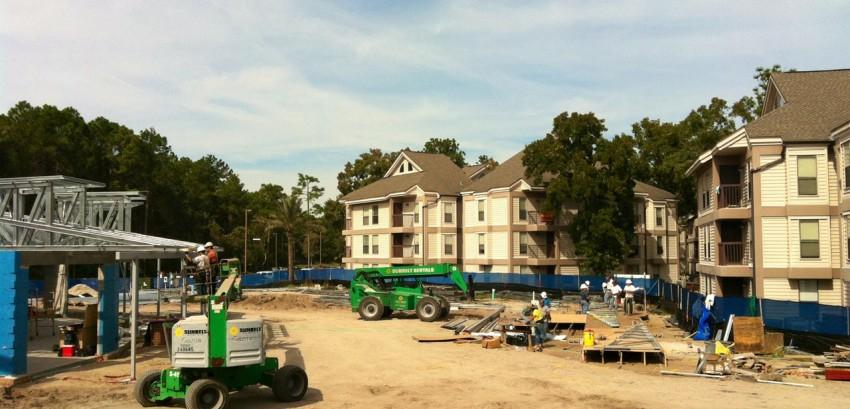 The plan is for future residents to enjoy the Clubhouse, but some current students are irritated by the sound pollution from construction.
"Everyday, there is constantly a lot of noise where it's hard to have a little quiet time," said Tyrell Jackson, a UNF communication senior.
Jackson lives right next to the construction site in Osprey Villages. He said construction starts early in the morning and disrupts his sleep.
"I can see the progress, but at the same time I can't enjoy the pool and the game room," he said.
Jackson said although he appreciates the development in UNF's facilities, he wished he had known about the construction in advance so he could have avoided construction noise by living in another residence hall.
Ajax Building Corporation is managing the project. The business also managed the construction of the Biological Sciences building and Tom and Betty Petway Hall.
E-mail Danae Leake at [email protected].
* 11/14/13 – Ovadia's position title was corrected.