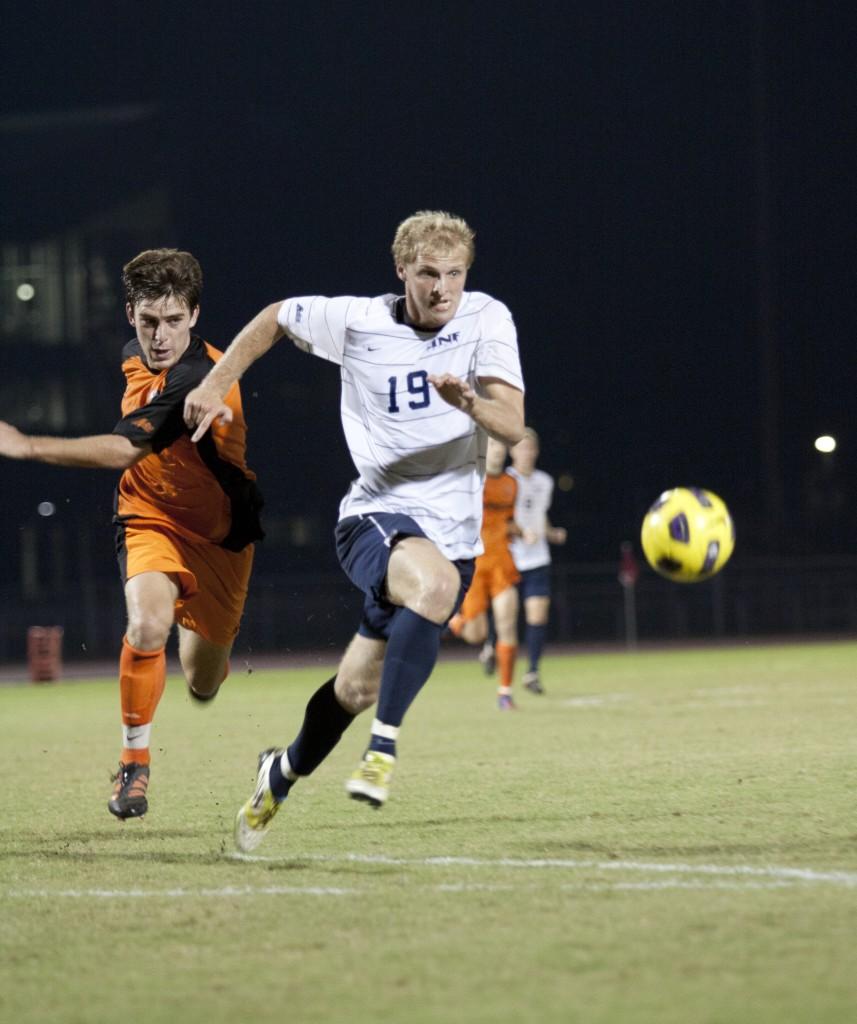 When the whistle blows Saturday night to begin a friendly game, the UNF men's soccer team will find itself with an extraordinary opportunity.
The team will be looking across the field at the Philadelphia Union, an Eastern Conference Major League Soccer squad.
Head coach Derek Marinatos said the game has been a developing idea since the Union's exhibition match against the Montreal Impact at EverBank Stadium last year.
"They came down last year to sign a five-year deal with the city," Marinatos said. "We wanted to wait until we had a team that could show some talent to them."
Marinatos said it's been a long term goal to use this opportunity as a recruiting tool, something Casey Caronis was told during his recruitment.
"It's what coach talked to me about when he first recruited me," Caronis said. "It's great to see it actually happening and to know we're taking big strides in the program."
The Union had an impressive draft on Jan. 16 after trading up to get the first round pick. The team acquired 6-foot-4-inch goalkeeper Andre Blake of Connecticut, the first keeper to get taken as the overall first pick in league history, according to a release from the MLS.
Included among its draft was a trade made to attain US National Team member Maurice Adu out of Europe and back to the states.
Christopher Bush is looking forward to the opportunity that has been presented to the team.
"It'll be a great test," Bush said. "We've been working hard and it's a perfect chance to see how we've improved."
Bush said the team has been training on its own, only being able to play with a ball two hours a week due to NCAA restrictions leading up to its first spring game.
The players are not looking to be star-struck when the Union makes it appearance in Deltona's stadium, considering it business as usual.
"It's going to be pretty cool for the first minute or so," Caronis said. "It's game time, we have to treat it like one and we're going to play the best we can. We don't want to take this opportunity lightly.
Caronis said it is up to the players to leave the program better than it was upon coming in and feels this exhibition game shows its progression.
Some of the upcoming seniors, such as Bush and Caronis, will head down during the day to help with a soccer clinic for youth soccer before the game in coordination with the Union.
The game will kickoff Saturday, Feb. 8 at 6 p.m. in Deltona, Fla., at Dewey O. Boster Park.