Osprey golf team struggles to take flight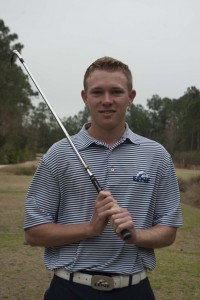 For the last two years, UNF men's golf has won the A-Sun Championship, but the UNF golf team is struggling to find its wings this season despite some individual standouts.
Sophomore Austin Padova played lights out at the TPC Sawgrass Stadium course two weekends ago. Padova won the individual title and helping lead the Ospreys to a share of 1st place at the Sea Best Invitational. His impressive performance, shooting rounds of 72-70-74 for a three round total of 216, was a career best, and earned him the honor of being named Atlantic Sun Player of the Week.
Padova gave into his teammates' recommendations a couple of months ago and received a lesson from renowned PGA Tour instructor Travis Fulton. At first, Padova was hesitant to get lessons from a new instructor.
"I've had the same coach since I was 8 or 9," he said. It didn't take Padova long to realize he made a great decision changing instructors and even gives his new coach credit for his recent success.
"We just switched a few things in my swing and made me a lot more consistent and is probably what led to my win," Padova said. "He teaches a lot of the pros out at TPC, so I just figured I'd give it a shot and I really liked him and stuck with it." Padova's win was exactly the kind of start the team needed to kick off the spring season.
The Ospreys, though, are in the midst of an identity crisis.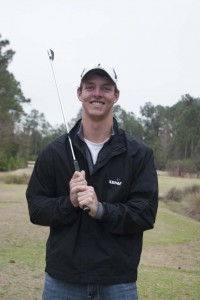 Two of the three backbone players from the 2012-2013 roster graduated last year. While the Ospreys retained 2013 All-Atlantic Sun first team award winner MJ Maguire, they lost 2013 A-Sun Player of the Year and All-American Sean Dale, as well as four-time All-Atlantic Sun first team award winner Kevin Phelan, both of whom graduated last year and left the Ospreys searching for players to fill the void they left behind.
While Maguire continues to be a leader on the team, Dale and Phelan's exit leaves shoes yet to be filled if the Ospreys are going to win a third consecutive A-Sun Championship this year.
Padova's latest performance proves he's more than capable of stepping up and fulfilling one of those spots. Teammate and fellow sophomore Taylor Hancock said it's reassuring to the team for him to play like he did. "It's a confidence booster for the team knowing we have a guy that can step up and win a tournament," Hancock said.
Hancock is another one of the many candidates capable of jumping into a leadership role on the team. He said the dynamics of last year's team were totally different from this year's. "The top three guys with Kevin Phelan, Sean Dale, MJ [Maguire], their three scores were going to count every single time," Hancock said. "I don't think there was ever a time where they didn't count."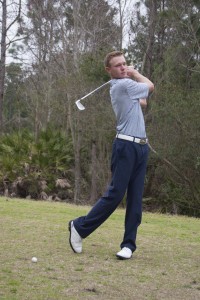 In NCAA golf, five players compete in each tournament and the four best scores count towards the team total. It's just like taking five tests and dropping the lowest score, but in this case, since the highest total is the worst total, it's the player with the most strokes on the course whose total is dropped.
Hancock continued, "It was just for one of us to throw in a decent score for the fourth score. It wasn't like everyone was contributing. It was like those three guys and then the fourth and fifth guy throwing in a round here and there," Hancock said. "But now everyone's got to focus on every shot. We could have our fifth guy have our best score, it doesn't matter. One or five, every score counts the same. We don't have three all-americans on the team, so we all have to make it more of a team effort and step up."
Hancock did his best to step up this past weekend when he recorded the lowest round of his career. He posted an opening round 3-under par 67 to kick off the first day of play for the Ospreys at the SunTrust Gator Invitational in Gainesville, FL. It looked like the Ospreys were back on track and had a chance to pick up the second straight team win.
They failed to capitalize on Hancock's low opening score, however, and finished the tournament in 10th place at the SunTrust Gator Invitational with a combined team score of 880.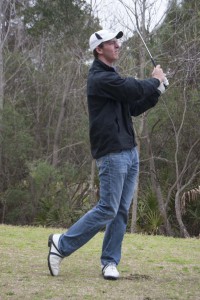 Arkansas captured the team victory with a team total of 849.
The disappointing end after such a promising start to the SunTrust Gator Invitational has left the Ospreys right where they started in the fall. The team failed to finish better than 8th in any of its four fall tournaments.
The Ospreys are two-time defending Atlantic-Sun Conference Champions and last year became the first A-Sun team to win a regional tournament when they won the NCAA Tallahassee Regional. The Ospreys also went to the NCAA Championship in both of its previous seasons finishing T-12th in 2011-2012 and T-18th in 2012-2013.