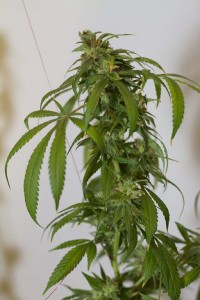 As of this year, the Florida Supreme court has approved medicinal marijuana for the November 2014 ballot. Judging by the overwhelming amount of support, in the form of a petition (over 683,000 according to the Washington Post), marijuana reform might just be taking a trip to sunny Florida.
With the advent of the new year, the state of Colorado now enjoys full recreational legalization of marijuana. However, the rolling out of a highly progressive reform requires the creation of many theoretical solutions to problems such as state revenue generation, licensing for business owners, supply and demand, and regulation and banking. These are currently being put to the test.
According to a statistic from 9News in Denver, pot sales exceeded $1 million on New Year's Day. Of the 37 dispensaries surveyed the first week, roughly $5 million was made in recreational sales in Colorado. The state expects to collect $70 million in tax revenue of the unofficial projected $578 million in retail and wholesale transactions this year.
How are they going to make all this money? Not by anyone buying more weed, but by a hefty tax courtesy of state legislators. The 15 percent excise tax, 10 percent sales tax, and the usual state sales tax of 2.9 percent together makes for a whopping aggregate of 27.9 percent in tax revenue on a sale. This total excludes the variable of a possible local tariff as well. So, in essence, individuals are paying approximately $200 or more for an ounce and up to $60 for one-eighth of an ounce. Based on "street talk," that's around as much as marijuana costs on the black market.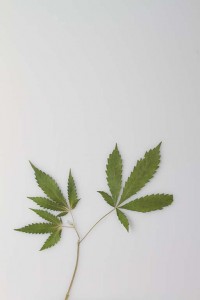 This behemoth of a tax is not all bad. According to CNN, state tax representatives say $27.5 million of tax revenue will be allocated towards building schools. State residents who have or will obtain a physician's recommendation will still be able to purchase medicinal marijuana from designated dispensaries and avoid any new taxes.
Another method of evading high prices would be to grow one's own marijuana. Under the new legislation, residents are able to grow up to six plants in an enclosed, locked space. As far as the Feds are concerned, the Justice Department has announced that it will not challenge the new legislation so long as out of state sales are prevented as well as sales to minors and drugged driving remains prohibited. In order to purchase recreational marijuana, one must be 21 years of age. Residents are legally able to purchase one ounce at a time and non-residents up to a quarter of an ounce at a time. For anyone between the ages of 18 and 20, weed has been decriminalized; meaning offenders will only face a fine rather than possible jail time. Minors under the age of 18 will be sent to a juvenile assessment center. If suspected of driving under the influence of marijuana, the officer will administer a sort of blood test and if the blood exceeds five nanograms of THC the motorist will be ticketed. Smoking will only be permitted on private properties where it is allowed. That means no public smoking and no smoking in dispensaries. Some counties, like Colorado Springs and Greeley, have even decided to opt out of the new legislation, which means recreational marijuana use still remains a crime in parts of the state.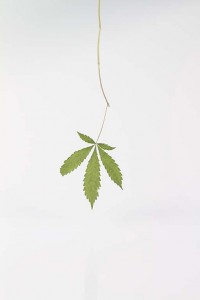 The big issue, as of now, is banking. Since the new year, banks have been extremely cautious in allowing dispensaries to open accounts. Considering the numbers previously mentioned, just in the first week, let alone the projected business year, this is a problem. Dispensaries are unable to accept any form of credit card, meaning all transactions are in cash. So, in one day if I sell $10,000 of product, I have to figure out what to do with $10,000 cash. Fortunately, Colorado Congressman Rep. Ed Perlmutter has written the Marijuana Business Access to Banking Act, which protects banks from federal scrutiny when dealing with state-sanctioned weed businesses.
Aside from a few bumps in the road and really no change in cost, recreational marijuana reform seems to be doing okay (or horribly depending on how you feel about weed) thus far. And based on the estimates, will be a financial success for state revenue as well. Hopefully no one does anything to ruin it. Similar to how Obamacare was originally modeled after Massachusetts' health care reform, I see this progressive Colorado legislation as being a quintessential element in future decisions on approaching Federal marijuana reform and Florida marijuana reform.