UNF upsets No.1 Mercer, spoils home court advantage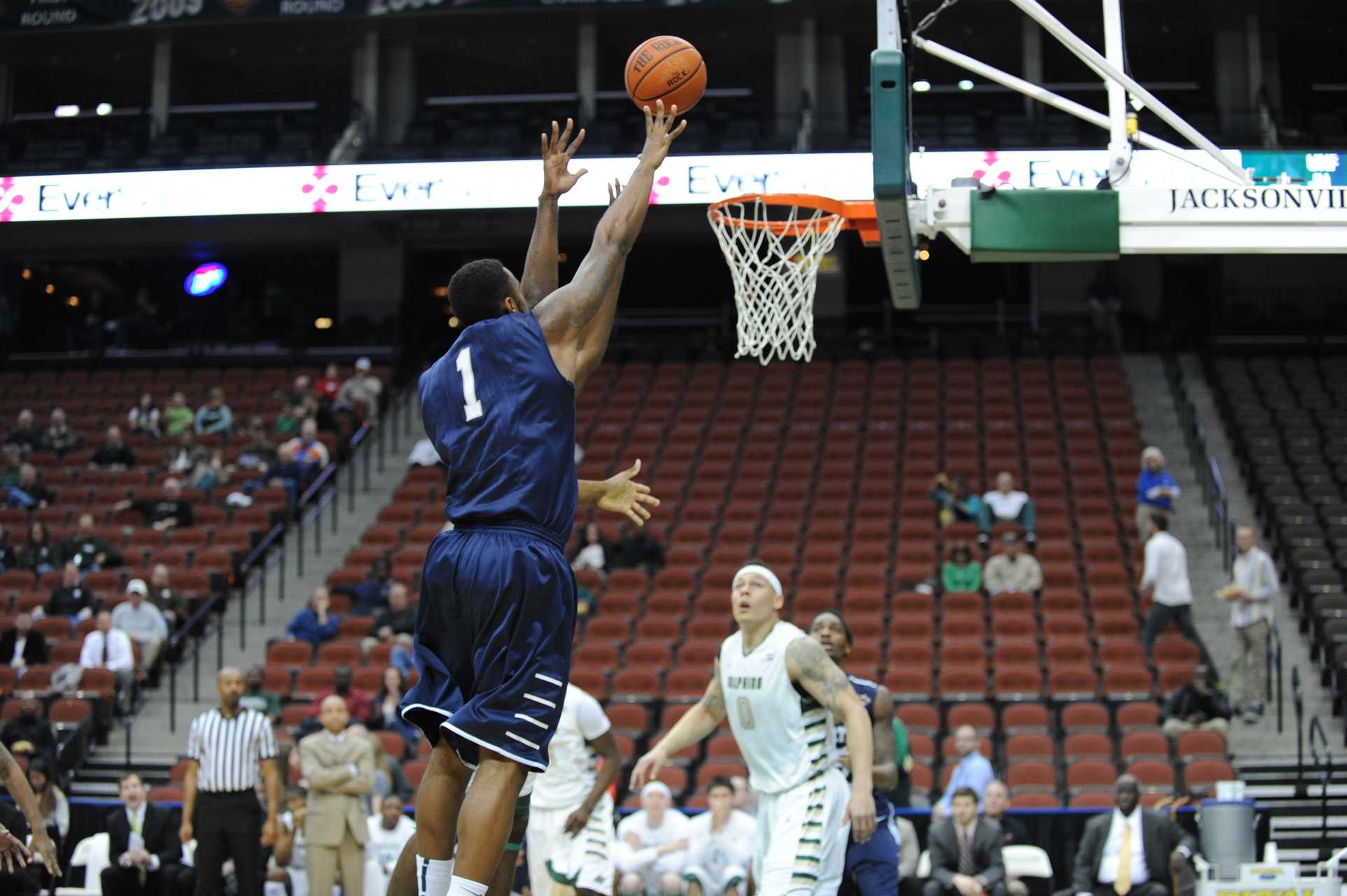 The Ospreys played their best game of the season Thursday night, shocking first place Mercer by winning a 79-76 overtime thriller.
The Ospreys (15-15, 9-8 A-Sun) were led by Travis Wallace and Jalen Nesbitt who each had 18 points in the upset win.
UNF trailed Mercer (22-8, 13-4 A-Sun) by three with 20 seconds to play in regulation, when a 3-point play by Jalen Nesbitt tied the game and eventually sent it to overtime.
In overtime, Nesbitt was at it again.
With 38 seconds remaining in overtime, Nesbitt drove the lane and made a difficult layup to give UNF a 2-point lead.
A rushed 3-pointer on the other end by Mercer's leading scorer on the night Langston Hall, 24 points and 6 rebounds, was off the mark and Beau Beech was there to grab the rebound.
Beech quickly passed the ball to Dallas Moore, who smartly passed it to the hot-handed Nesbitt. He then slammed a two-handed exclamation point through the hoop, giving UNF a comfortable 78-74 lead with 20 seconds remaining.
The Ospreys were able to hold on for the win and concluded a season sweep of Mercer after winning the first matchup at UNF Arena on New Year's Day.
UNF outplayed Mercer in all facets of the game Thursday except the turnover margin. The Ospreys were able to hold on and win despite turning the ball over 19 times, an all too common occurrence this season for the Ospreys.
The Ospreys are the first team to beat Mercer on its home court since the 2011-2012 season and only needed two more home wins to complete back-to-back undefeated home play seasons.  After the loss to UNF Thursday night, the Bears are now 44-5 at home since the 2011-2012 season.
UNF also spoiled Mercer's potential of clinching home court throughout the upcoming conference tournament with the win due to Florida Gulf Coast losing to Lipscomb.
The Ospreys last overtime game was played Feb. 18, 2012 against Kennesaw State. That game went to 2OT and UNF was victorious 81-77.
UNF will play its final regular season game on Saturday against Kennesaw State. The Ospreys will then stay on the road and play the first game of the Atlantic Sun tournament on Tuesday at 7:00 p.m. at a "to-be-determined" site.