UNF wins final regular season game, ties school record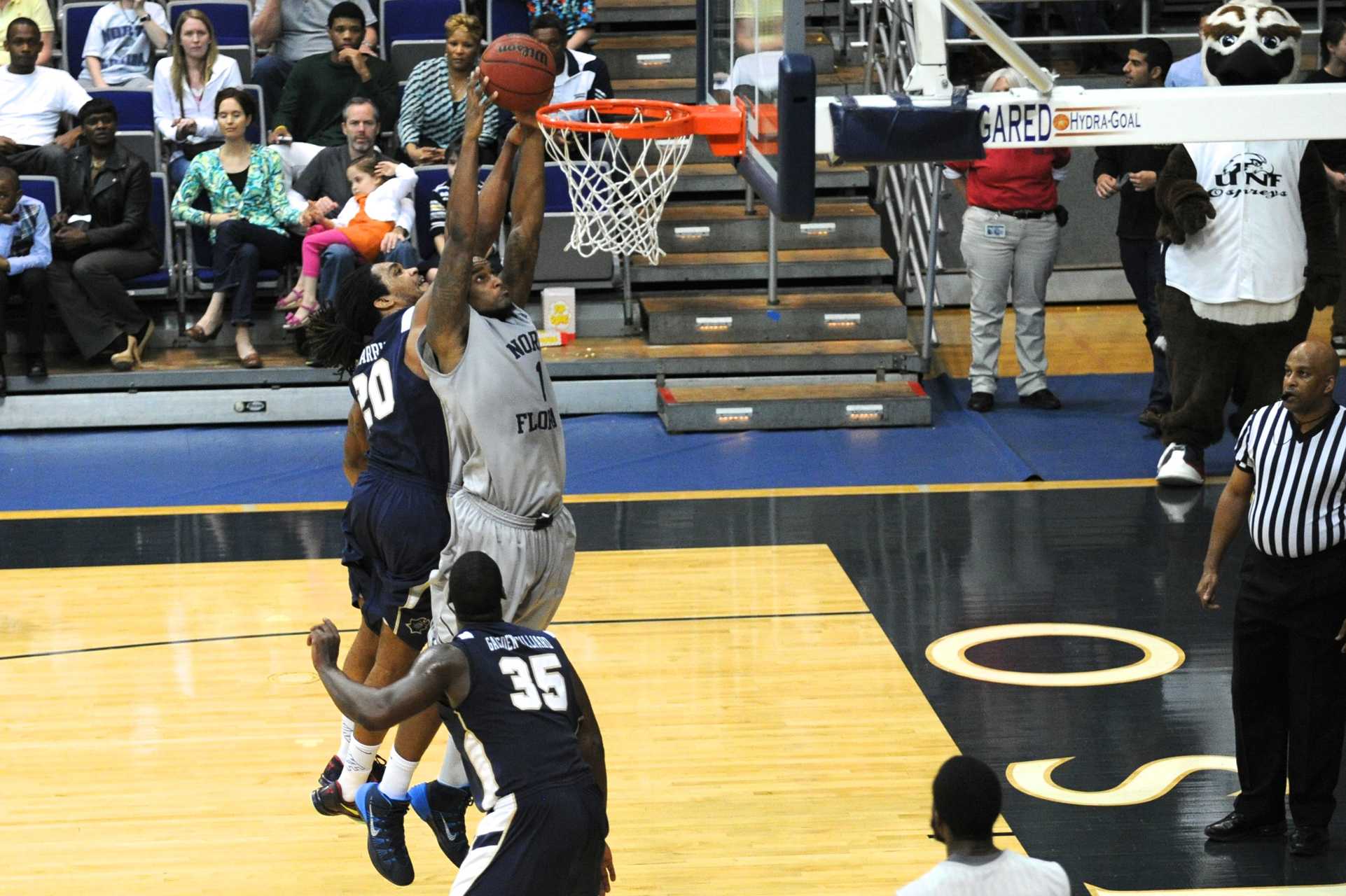 North Florida finished the regular season with an 87-77 win over Kennesaw State University Saturday afternoon.
The 16th win of the season for UNF (16-15, 10-8 A-Sun) ties the school record for total wins in a season, originally set in 2011-2012.
Travis Wallace led UNF in his final regular season game as an Osprey with 22 points and 10 rebounds, picking up his sixth career double-double.
Teammate Dallas Moore added 17 points and six assists in the victory, going 13 for 14 from the free-throw line including six for six in the game's final two minutes.
Head coach Matthew Driscoll said Moore went through a little bit of a lull for a few games last month.
"That's expected when you're his size, a freshman, and play the kind of minutes he does, Driscoll said. "But in the last four or five games, he's gotten back to who he is."
KSU (6-25, 3-15 A-Sun) was led by the 26 point effort of Delbert Love.
Despite outscoring the Ospreys in the paint and committing fewer turnovers, KSU watched helplessly down the stretch as UNF shot 86 percent from the free-throw line, making 31-36 FT.
UNF secured the sixth spot in the conference with the win, setting up a first round conference tournament matchup with USC Upstate on Tuesday night at the Spartans home court.
The Ospreys lost both games they played against Upstate during the regular season by 11 points.
However, the Ospreys are flying high going into the conference tournament, winning their previous two.  An in-depth look into the tournament matchups will be available Monday morning.