Ospreys looking to unleash the March Madness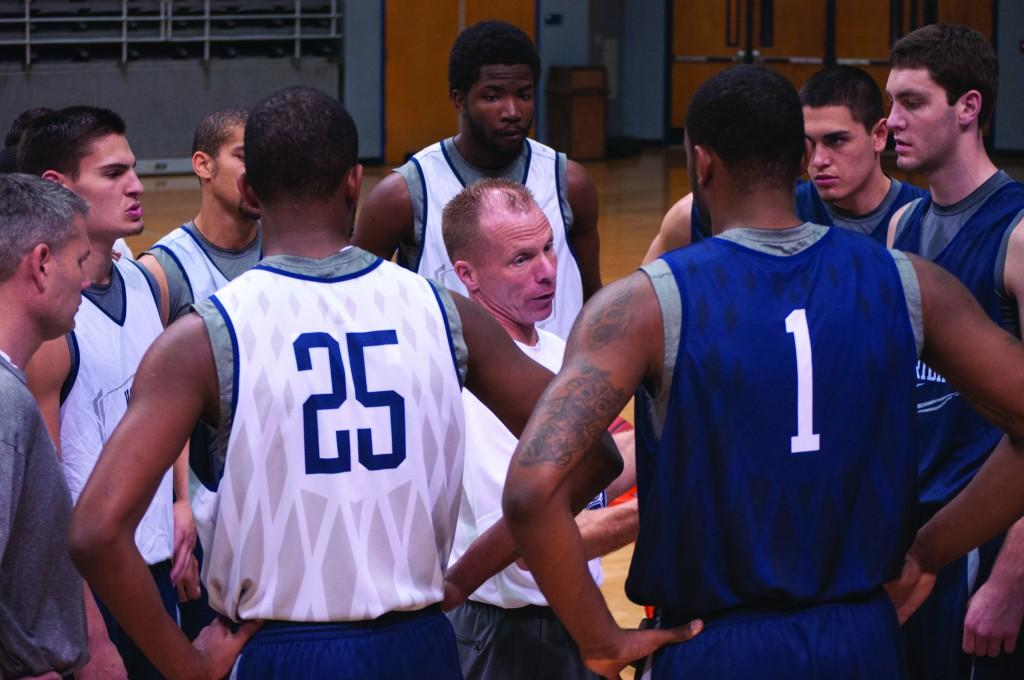 The seeds are set. The teams know who they are playing. It's time for March Madness.
The University of North Florida men's basketball team secured the sixth spot in the Atlantic Sun Conference standings by defeating Kennesaw State Saturday afternoon and set up a first round conference tournament matchup with third place USC Upstate on Tuesday at 7:00 p.m., in South Carolina.
UNF Head Coach Matthew Driscoll discussed several aspects of Tuesday's first round matchup against USC Upstate during a phone call from the team bus on Sunday afternoon.
"If we have a great field goal percentage, great defense and out-rebound them by 20, we're going to advance," Driscoll said with a laugh.
The Ospreys (16-15, 10-8 A-Sun) played the Spartans (18-13, 11-7 A-Sun) twice this season and suffered difficult losses both times. The first of the two matchups took place in late January at the G. B. Hodge Center in Spartanburg, S.C.
The Ospreys entered the first game with a 5-3 record in the A-Sun, two and a half games ahead of the Spartans, but lost the game 71-60. UNF's Charles McRoy outstandingly defended Spartan's guard Ty Greene during the first half of the game, limiting him to just two points.
However, McRoy re-aggravated an ankle injury he suffered two nights earlier and was forced to sit out the majority of the second half, freeing up Greene from McRoy's defensive lock and allowing him to score 14 points during the second half.
Upstate's Ricardo Glenn dominated on both ends of the court in the first game, scoring 16 points and grabbing 11 rebounds.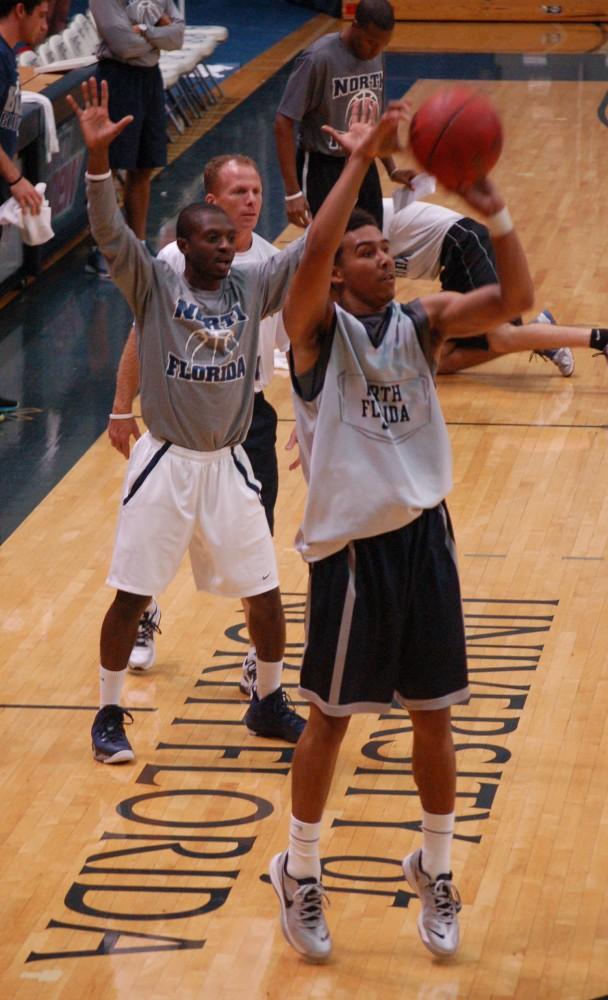 Dallas Moore led UNF with 18 points, making 5-11 from the field, including four three-pointers and going a perfect 4-of-4 from the free-throw line.
On Feb. 20, the Ospreys had another crucial matchup with the Spartans. UNF was a half-game behind Upstate with a chance to pull even in the season series and the conference standings.
It seemed the Spartans realized who they needed to stop in the second game. Dallas Moore, the Ospreys leading scorer in the first matchup was held to just six points on 2-7 shooting in the second, while a now-healthy Charles McRoy scored 15 points on 3-for-8 shooting, including 7-for-8 free-throws made.
Upstate was led by the dominant play of Ricardo Glenn once again. He posted another double-double against the Ospreys with 17 points and 10 rebounds.
Teammates Jodd Maxey and Torrey Craig were big factors in the Spartan's second victory over UNF, each contributing 16 points. Fred Miller added 14 points, including four three-pointers as well.
When UNF lost the second matchup 81-70, they also lost the chance to play their conference tournament game Tuesday night in front of 5,000 crazed Osprey fans at UNF Arena.
Driscoll said the team's ability to overcome adversity and build off tough losses was important.
"We've gotten so much better in the last few months even though we lost those two games," Driscoll said, "That's a great sign for right now."
If UNF would have won that game it would have swapped the two team's positions in the standings, giving the Ospreys a home game Tuesday night.
On the other hand, with the way UNF has played on the road as of late, the farther from Jacksonville they go, the better off they might be.
UNF finished the regular season with three wins in a row on the road, and four of its last five. The one loss was to Florida Gulf Coast in which Travis Wallace left the game less than two minutes in and did not return due to an injury.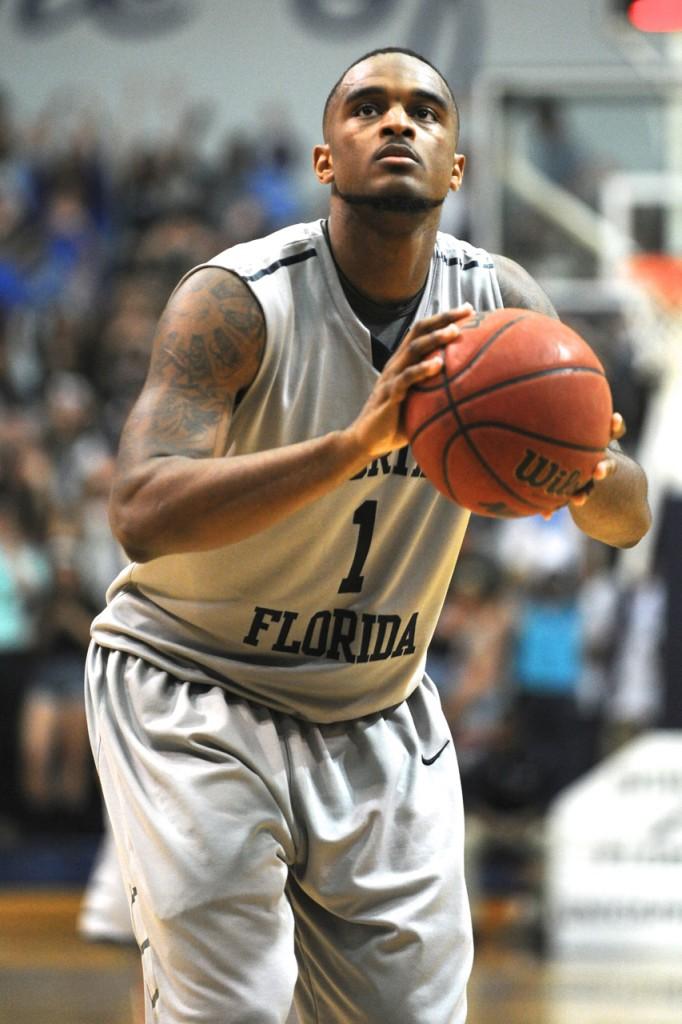 The Ospreys are comfortable on the road. They have traveled over 10,000 miles, and have stayed in 13 different hotels so far this season. They have high hopes to continue to add to that total after Tuesday night. Coach Driscoll said it's because everyone is 0-0.
"It's not best of three, it's not best of five, it's not best of seven. You only have to win once," Driscoll said, "It's about when the game's over, did you survive and advance?"
In order for UNF to survive and advance, they're going to have to shut down Ricardo Glenn and the rest of the Upstate offense, as well as find a way to get Dallas Moore more looks than he was able to find in the second matchup between the two teams.
"There's only three things that matter right now," Driscoll said, "Are you hot? Are you healthy? And are you hungry?"
The Ospreys are one of the hottest teams in the A-Sun right now, at least as far as road games go. They're healthy and there are no current injuries on the team. But are they hungry?
Coach Driscoll stated his expectations of the team very clearly.
"To win." Driscoll said, "We're going to Upstate to win."
Tipoff for UNF v USC Upstate is at 7:00 p.m. on March 4, and can be seen online at ESPN3.com or on cell phones via the WatchESPN app.