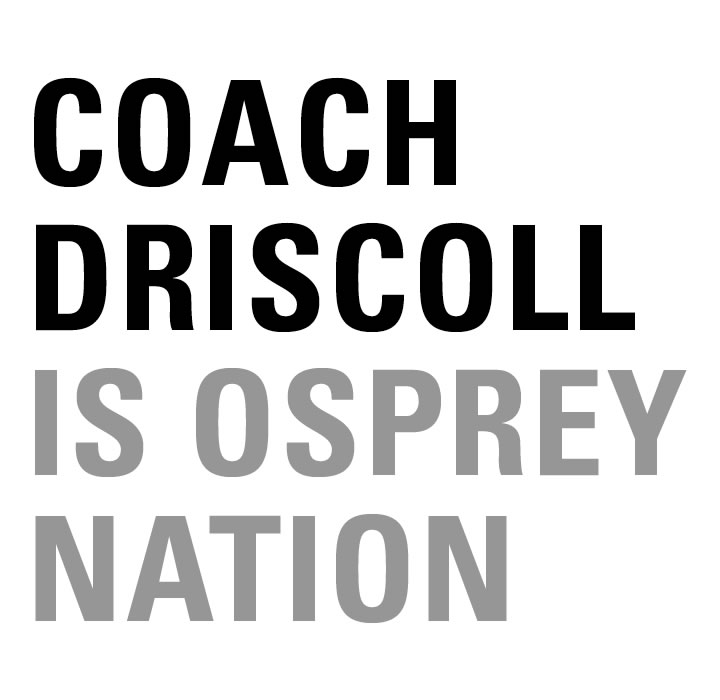 IS DRISCOLL THE RIGHT MAN TO LEAD UNF TO CHAMPIONSHIPS?
The UNF men's basketball team is now five years into the Matthew Driscoll era. Where do Driscoll and, more importantly, the Ospreys stand?
After three consecutive seasons of first-round Atlantic Sun tournament exits, the question becomes whether or not Matthew Driscoll is still the best coach to lead the Ospreys to conference championships.
In 2012, Driscoll signed a contract extension that saw his time at UNF extended through the completion of the 2017-18 season. But the question must be asked if that's really what's best for the basketball program, or if Driscoll has taken the team to his limit and UNF ought to begin looking elsewhere.
UNF's Athletic Director, Lee Moon, held the same title at Marshall University some years ago and was responsible for hiring the current University of Florida head coach and two-time national champion Billy Donovan. Moon said Driscoll and Donovan shared many similarities when he hired them.
"The hiring needs and qualifications were a little different for this job versus Marshall," Moon said, "but I think the underlying personalities are similar. The energy level, the urgency that you have to have to be a successful coach — they were very similar."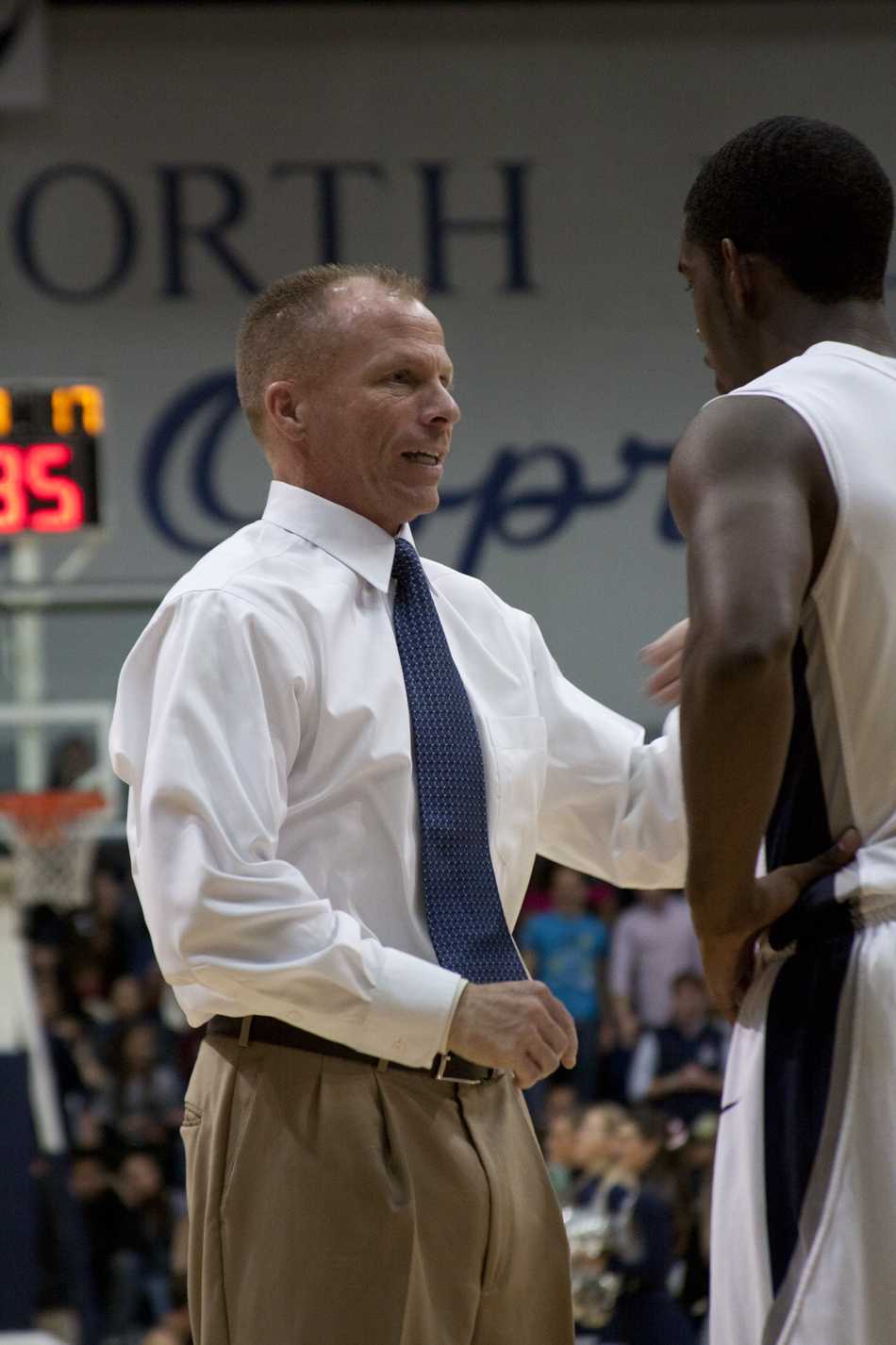 Looking at where the Ospreys are today and where they want to be in the future, Driscoll's energy level and urgency may not be enough to lead the Ospreys to a championship game. Driscoll said the strides the program has made in its first 10 years of Division I basketball mean there's nowhere for the program to go but up.
"In less than 10 years, we've gone from a first-year Division I program that had nothing together," Driscoll said. "Now we're building traditions and we're one of the most competitive teams in the league."
Prior to the Driscoll era, Matt Kilcullen was head coach. During Kilcullen's four years leading the Ospreys in Division I basketball, he won 20 games and lost 96 before Driscoll replaced him. Kilcullen had more success with UNF at the Division II level, but was unable to find a groove after the transition to Division I.
In Driscoll's first season back in 2009, he led the team to a 13-18 overall record. The Ospreys 8-12 conference record that year was good enough to qualify for the A-Sun conference tournament for the first time in UNF history.
Driscoll continued this streak in his second season. He led UNF all the way to the championship game of the A-Sun tournament. A victory in that game would have secured an automatic bid to the National Collegiate Athletic Association (NCAA) tournament for the Ospreys, the same tournament that saw fellow A-Sun conference team Mercer shock the nation by beating Duke in March. The Ospreys lost the championship game to Belmont University and haven't made it past the first round of the tournament since then — despite winning a school-record 16 games twice in those three years.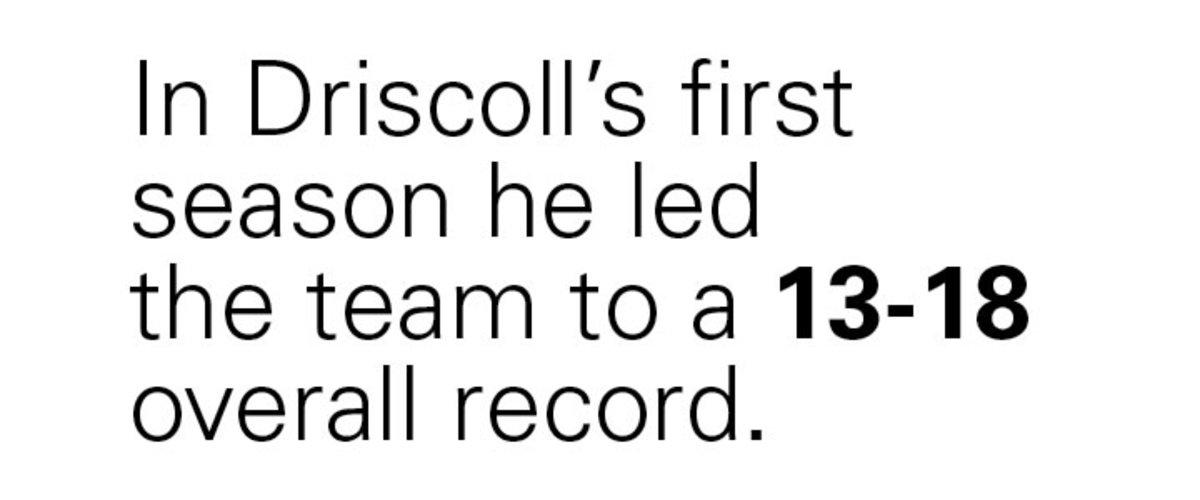 There must be a reason Driscoll was able to lead the Ospreys to the championship game of the conference tournament in his second year, but they haven't been back since.
"We suffered a bump in the road," Driscoll said.
He's talking about Jerron Granberry, who left the Ospreys very early into the 2012-13 season to be with his family after his father died. Granberry didn't return to the team for the rest of the season and eventually transferred to the University of Wyoming. Granberry had a chance to become UNF's all-time career points leader if he had played the entire season. The Ospreys only managed 13 wins during their first season without Granberry, finishing 7th in the conference.
Driscoll's job didn't get any easier during the 2013-14 season. Underclassmen made up more than half of the UNF roster this past season and all of them started the year as teenagers. The fact that he was able to lead such a young team to a record tying 16-win season bodes well for Driscoll, as he now has several years to mold these players into the athletes he needs them to be in order to win championships. Driscoll highlighted his ability to recruit talented kids as an aspect for how he keeps UNF competitive every season.
THREE KEY ASPECTS
"It's the one thing we've been able to do every year — sustain and move forward." Driscoll also said that he has taken three things away from his first five years as a UNF coach.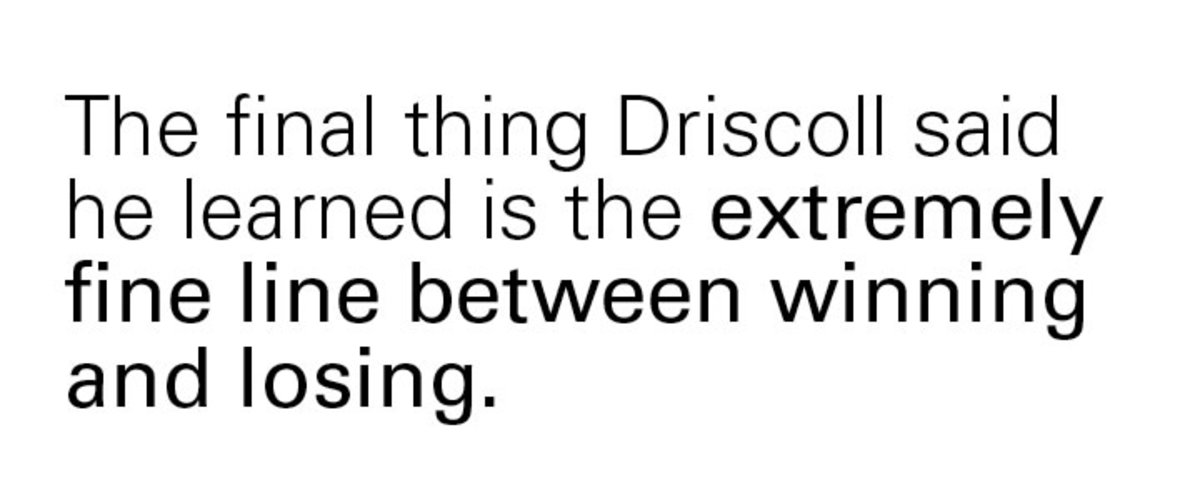 "[First,] you've got to surround yourself with people who are all in," Driscoll said. He said if you're constantly fighting against something you're never going to get anywhere. "You have to be headed towards a common goal in order to be successful," Driscoll said.
The second thing he mentioned is celebrating small victories. "We beat Mercer twice this year," Driscoll said, "and they beat Duke — Duke." He stressed the importance of always having the main goal present, but that it can't be the only thing to strive for because, in the long run, it will end up hurting more than helping. "It's the little things you have to celebrate, because if you don't, it can really wear on your guys."
The final thing Driscoll said he's learned is the extremely fine line between winning and losing. UNF played a total of 32 games this past season — 17 were decided by six points or less — and 12 of those were conference games. The Ospreys were 11-6 for those games. Driscoll was quick to note the 'what if' possibilities they left out there this season.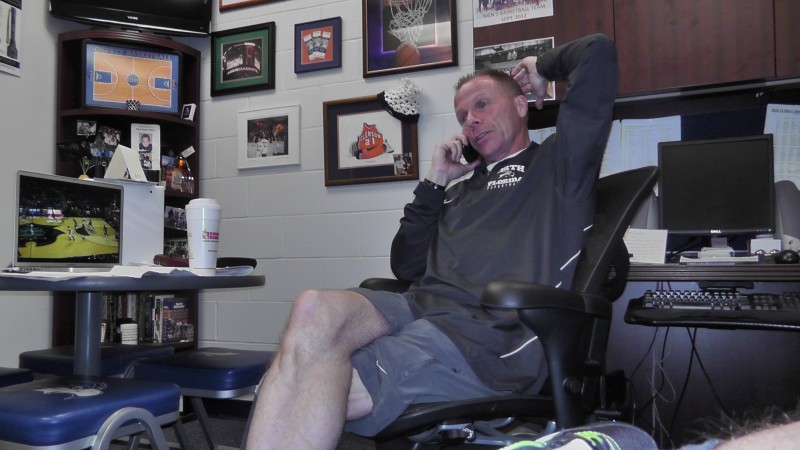 "All of a sudden we finish in 3rd place and we have a home game in the conference tournament," Driscoll said. "Someone would've came into our building to play in front our fans." He made it clear the opposite was just as likely to happen, saying they could've lost a number of those games just as much as they could've won the others.
"A few rolls in their favor, a call or two goes their way, though," Driscoll said, "and we're 6-11 in those games and on the outside of the tournament looking in." He expressed the importance of winning those close games in the conference as much as he could. He said with UNF playing in a mid-major conference, they won't get the at-large bids like teams from the SEC or the Big-12 do. They have to rely on winning the conference tournament in order to get into the NCAA tournament. "We're a 1-bid league," Driscoll said, "and it makes that fine line between winning and losing all the more important."
MOVING FORWARD FOR DRISCOLL
There's no denying Driscoll has taken the program to new heights multiple times in his first five years. But now that he has the program competing at a level that's expected, when does he take the next step and how long is he given to make it? Has Driscoll peaked or is he just cresting the tip of the iceberg with the potential of the Ospreys basketball program?
Player Dallas Moore led the Ospreys in points per game (12.5) this past season in his first year at UNF and was named Atlantic Sun Freshman of the Year. It's not all about wins and losses for Driscoll, and his Freshman of the Year proved it by expressing some thoughts on the matter. "Every day he has a purpose," Moore said. "He'll never dwell on a loss. We'll lose and he'll be disappointed, but the next day he's the same old coach. He's so focused on trying to make us better men and better players everyday."
Fellow freshman Sean Brennan, who played for the Ospreys this year but will be transferring after summer, agreed with his teammate there's more to their coach than meets the eye. "Coach D also taught me a lot about life off the court," Brennan said. "How to handle reality and be ready for the real world."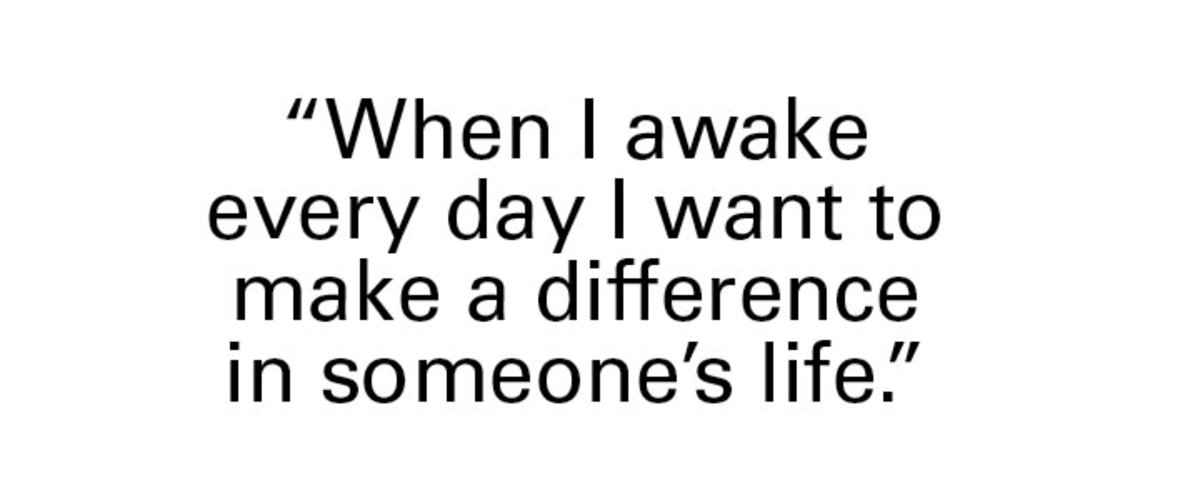 As best he can remember, Driscoll said he has never missed a game-day run. He once called for a phone interview with the Spinnaker while running on a treadmill this past January because it was too cold to run outside that day. He's committed in his ways, and it rubs off on his players.
When asked about this commitment, Driscoll revealed a little about what it is that drives him on a day-to-day basis. "When I awake every day, I want to make a difference in someone's life," Driscoll said. "Bus driver, secretary, player, Dunkin' Donuts employee — I try to always be on alert — open to spread joy or energy to make a difference in some way to one person."
Moon declined to comment on his coach's performance but did say winning is important to the experience of UNF's student-athletes.
"I want every program to compete for a conference championship," Moon said "Ideally you'd like for that to happen every year. Now whether we can do that or not, there's a lot of variables that fall into that. I have to make a determination as to what variables are being successful." Moon continued on, saying it comes down to whether the investment in any coach, is worth the success they achieve.
In an ESPN story written by Andy Katz, Driscoll said when UNF first hired him, the Ospreys were in the puppy stages as far as the basketball program goes. The trouble is UNF fans don't want to wait dog years for championships. They're ready now.
The next three years will decide Driscoll's fate at UNF. With arguably the best freshmen class UNF basketball has ever seen, Driscoll's unrelenting work ethic, and tireless commitment to the program, the Ospreys appear to have all the pieces for a championship. Driscoll just has to figure out how the pieces go together and the clock is ticking down faster every day.