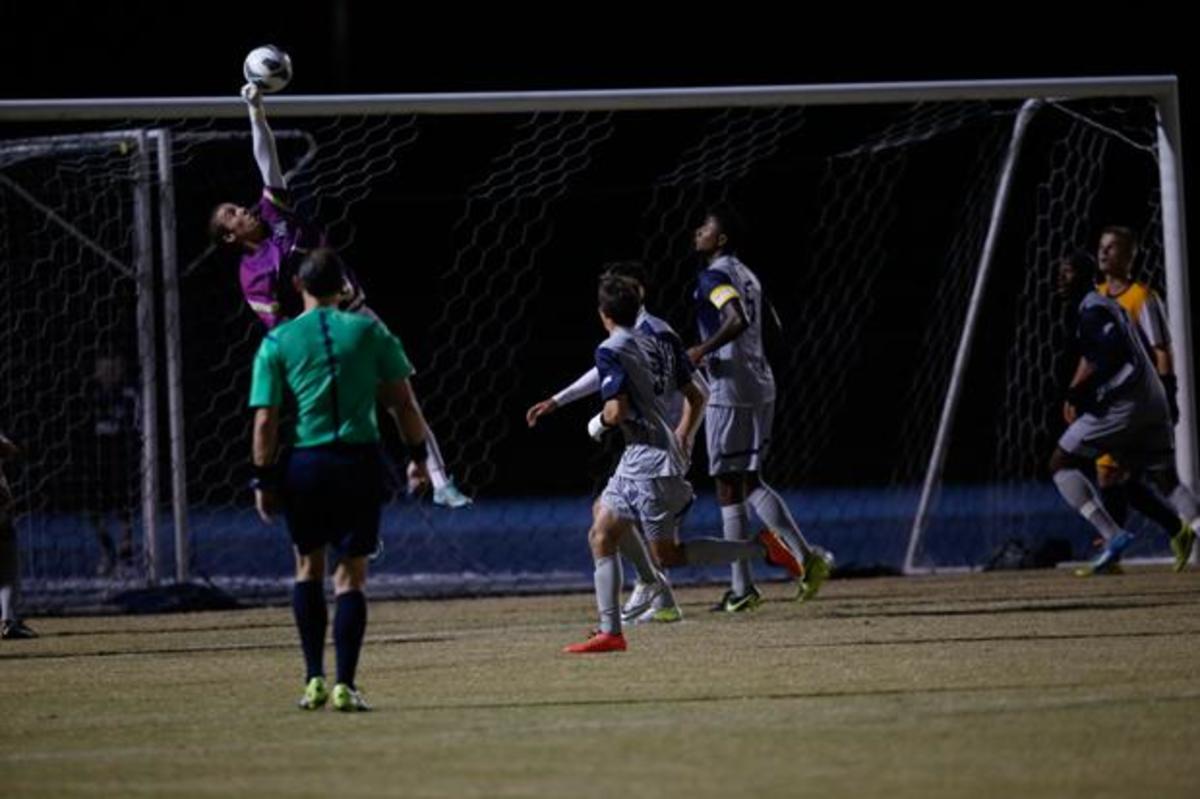 The UNF men's soccer team defeated the Northern Kentucky Norse 4-0 in their final regular season game Saturday night, Nov. 8. Three of the goals occurred during the second-half, in the final eighteen minutes.
The four goals were scored by Simen Solstad, Helge Pietschmann, Milan Kovacs and Max McDaniel.
The Ospreys only allowed four shots on goal to keep the Norse from scoring.
The men's soccer team will travel to Nashville, Tenn. to play USC Upstate in the opening round of the Atlantic Sun Conference Championship on Wednesday, Nov. 12 at 8 p.m. The Ospreys faced the Spartans earlier this season in Spartanburg, S.C. and shut them out, 3-0.
Gallery photos by Joshua Brangenberg
[doptg id="69″]
Email Joshua Brangenberg at [email protected]