UNF center beats odds: Romelo Banks' path to D-I starter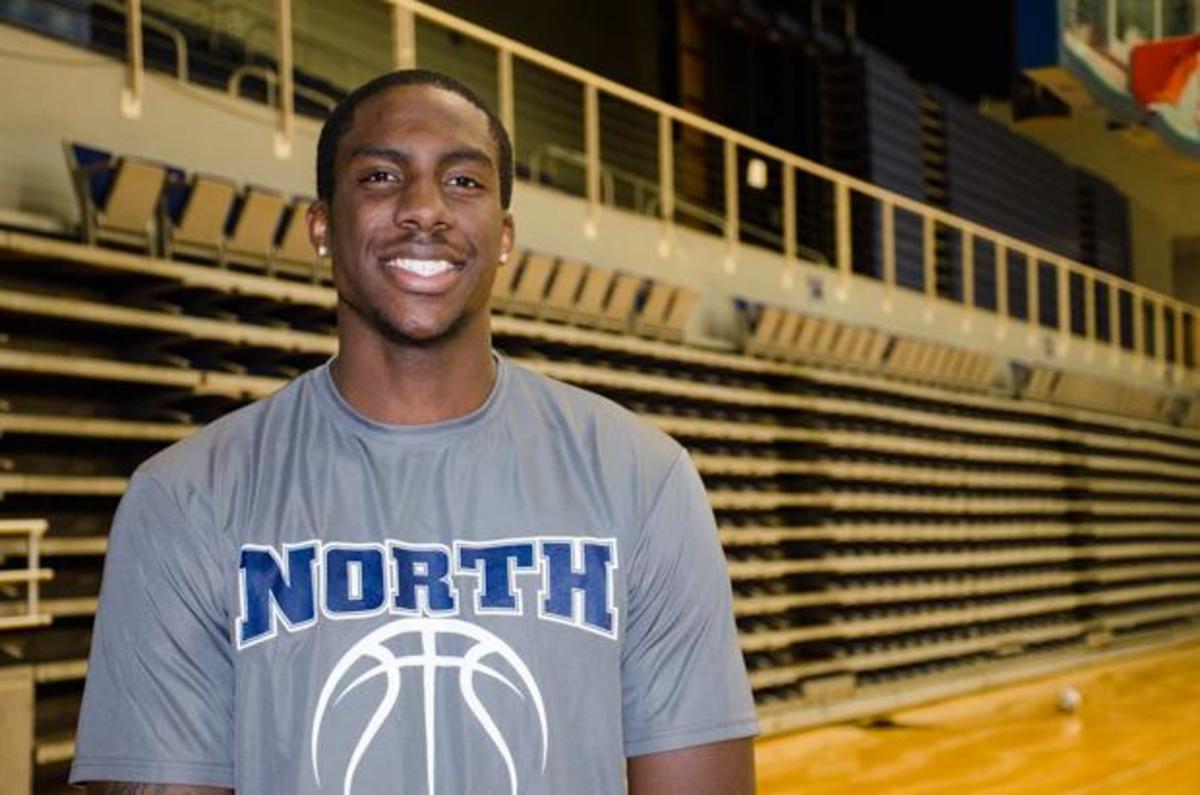 When Romelo Banks was just 13 years old, he sat and listened to his mom tell him to keep playing basketball and never give up on his dreams. Banks' mother passed away shortly after she spoke those words to him, but Banks still follows that advice and uses it as inspiration to this day. Six years later, he has followed her instructions and plays center for the University of North Florida men's basketball team.
Banks, a sophomore majoring in sports management, isn't your average student athlete and he certainly isn't your average starter on a Divison I basketball team. His circumstances have forced him to mature at a very young age.
"I was pretty much on my own financially and certain decisions I have to make, I've been doing that since after my mom had passed away," Banks said. "It helped me grow up pretty fast."
Banks started taking basketball seriously when he was 14 years old, playing for the Amateur Athletic Union (AAU) and then also for his high school team. For a couple of years in high school, he would stay with his AAU coach Jim Arzt during the week and when they had tournaments.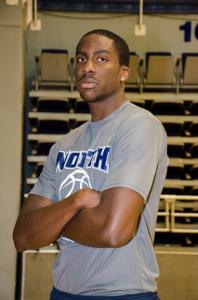 "He is not a normal kid, for the situation he was in, "Arzt said. "He always kept his grades up. When everyone else his age was out partying and doing things they weren't supposed to, that kid would walk a couple miles down to the YMCA and play basketball."
Banks used basketball and other hobbies as a way to keep his mind off of his late mother. His adapted sense of independence and motivation separated him from his peers.
"He always did everything on his own–always a real motivated kid even with all the stress he was going through," Arzt said. "He always had a positive attitude."
That attitude and work ethic brought him to UNF a couple of years ago. Since then, Banks and the men's basketball Head Coach Matthew Driscoll have had a significant impact on each other's lives.
"If I didn't come here, I don't think I would have matured as much as I have," Banks said. "He instills in me a lot of rules, just how to be a hard worker–how to be grateful."
Immediately following the start of the recruiting process, Driscoll noticed him and the two began to grow close. Driscoll became a mentor to Banks.
"He's always there for me," Banks said. "I think that he sees the situations that I've been through and he's really inspired by it."
Driscoll was there to help him with the usual questions a freshman in college would have. Driscoll's wife, Carrie, has also gotten to known Banks over the last year and has managed to fill the role of a female mentor for him.
"She's always there for me, no matter if it's personal life, school, she's there for anything," Banks said. "She really helps."
Driscoll expressed that he really wanted his wife to be a part of the situation with Banks because in his opinion, there is always a need for a mother figure in a young man's life.
"[Banks] just being able to ask and talk to my husband along with myself on how to navigate college seems like any freshman being unsure and finding his way," Carrie Driscoll said. "Just to watch that uncertainty from last year blossom to the way he carries himself, and of course that smile of his, it just melts your heart."
As much as Banks has benefited from being close to the Driscolls, they may have learned just as much from him. Coach Driscoll has gained new perspectives and learned to be more patient.
"We always have to take people for who they are, but try to understand just how deep inside some people go," Driscoll said. "Until you find out some of those things, you really don't know."
Driscoll also learned how dependent and independent a person can be in different situations.
"I thought, how can this dude be on that level?" Driscoll said. "He was just 18 years old last year and yet so kind and giving and selfless. He's really shown me how one can persevere."
Banks is starting center for the Ospreys this season, after averaging one block per game last year as a reserve. With coach Driscoll's guidance and leadership on the court, Banks will continue to hone his skills.
Email Charles White at [email protected]