The following information is according to reports from the UNF Police Department.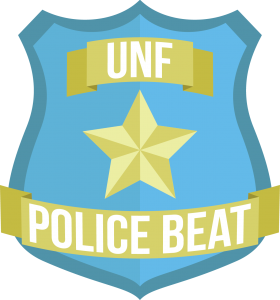 Who's there?
A student reported strange activity with her dorm room door. On Jan. 13 at 6:25 a.m., she told UNFPD that she locked her door the night before at 11:30 p.m. She woke up when she heard the door handle being moved back and forth. She got up and noticed the door was ajar. She locked the door and went back to sleep. The student said her roommates did not notice anything unusual. The UNFPD officer did not see any signs of forced entry. No personal property was disturbed. The officer asked an RA for assistance with the residents. He also contacted Housing maintenance to inspect the door, and a key audit was conducted but found no outstanding entries.
Oh crap!
A construction worker recently reported a stolen portapotty at the construction area behind Thomas G. Carpenter Library. On Jan. 13 at 9 a.m., an officer was dispatched to the Elkins construction area. The project superintendent said he thought the company that owns the portapotty, Amason's, may have removed it. However, he later confirmed that no one from Amason's picked it up. No one knows who took it or if it was taken during the day or night.
—
For more information or news tips, contact [email protected]; if you see an error in this story or have any compliments or concerns, contact [email protected].