Opinion: Fighting change — courthouses refuse to perform any marriages

Same-sex couples can finally get married in Florida — it's about time. Florida is the 36th state in the nation to make the decision. Before Jan. 6, we were a part of the minority of the country, but much to the delight of (many) residents, Florida has now switched to the majority.
Kyle Gibbons, senior accounting major, volunteer at the LGBT Center and treasurer of the UNF Pride Club, said he's glad that same-sex couples now have the opportunity to get married.
"Even being able to go to the hospital, if something tragic were to happen, to see your better half is a great opportunity for same-sex couples," Gibbons said.
Dr. Tom Serwatka, Vice President Chief of Staff of the university, will be getting married soon, on Valentine's Day. "Hooray!" was his first thought when he found out same-sex marriage had been legalized. He's happy to be married in Florida rather than out of state.
"It just feels better," Serwatka said.
But as citizens rejoice in their newfound rights, local counties continue to hold fast against the incoming changes. In a display that pushes the boundaries of what is constitutional, Duval, Clay and Baker counties decided to end the long-standing practice of performing marriages in courthouses — all marriages. Spinnaker contacted all three courthouses and as of Jan. 23 they are still not performing any marriages.
Perhaps this is what's best, in a way. This way, same-sex couples won't have to be married by someone that makes them uncomfortable. It's a win-win situation when you think about it, because it lets same-sex couples know exactly who to avoid when exercising their newfound rights.
Regardless, this decision by local courthouses is wrong.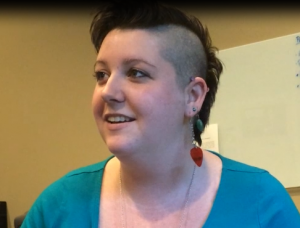 As Sarah Donnini aptly put it, "I think that's so stupid." Donnini, senior double major in painting, drawing and printmaking, and sculpture, is the events coordinator for the Pride Club and a student assistant at the LGBT Center.
"You can't stop marriages forever, you know? Straight people are going to start to get upset because they can't get married," she said. "You can't regulate something like that."
"I found that disappointing," Serwatka said. "Personal beliefs aren't supposed to be taken into consideration when you're doing your professional responsibilities."
Despite the negative response from some local bodies, individuals are staying positive.
"Although you can't have a marriage at the courthouse right now," Gibbons said, "I think it's still a movement step in the right direction that we can still go get a marriage certificate and legally be married."
The next step in the right direction may be something that's happening on our own campus. Next year, students living on campus will have the opportunity to join a gender neutral living learning community for students with an interest in social activism or students who identify as LGBT.
While there are both positive and negative changes happening in our community, they add up to indicate just how far we are progressing as a community and a school.
Not even twenty years ago, Congress passed the Defense of Marriage Act, enacted 1996, and Don't Ask Don't Tell, enacted 1993, offering a bleak future for members of the LGBT community. Now, our state has become the 36th in the nation to legalize marriage for same-sex couples.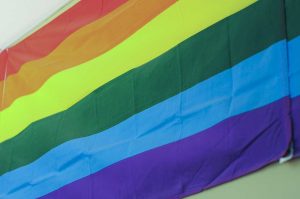 When John Delaney became the president of UNF in 2004, he could have fired his colleague Serwatka simply for his sexual orientation. Now, Serwatka is getting married, meaning he and his partner will be eligible for the same benefits as a straight couple, plus he's still working for the university.
Also in 2004, the LGBT Student Union (now the Pride Club) was raising allegations of discrimination against the SG President. Now, LGBT students are such a large part of our campus that Housing and Resident Life is creating a gender-inclusive housing option.
As a community, we are growing. The discussion around LGBT rights is shifting from one of intolerance to one of curiosity. Fortunately, the big question people are asking isn't "how do we stop this?" but "how can we help?"
"We still have issues [on campus], but we've crossed most major hurdles," Serwatka said. "The city still has work to do."
Although hurdles still remain, the LGBT community has made major strides towards not only a positive future, but a positive present as well.
As the discussion continues, its tone becomes increasingly progressive. We may not be there yet, but the recent news surrounding the LGBT community is promising a positive future for its members.
—
For more information or news tips, contact Cassidy Alexander at [email protected]; if you see an error in this story or have any compliments or concerns, contact [email protected].