Opinion: SG president cutting the drama with new initiatives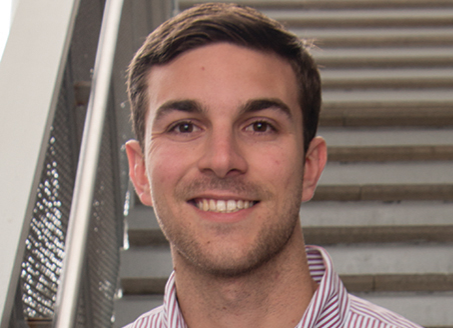 When Joe Turner came into office as student body president, he told Spinnaker his team called themselves "the new brand of red" because of their enthusiasm and drive. Based on his team's track record with their initiatives, they may have earned that name — they've accomplished a lot in the time Turner's been president, with more poised to come.
He brought us new lounge areas in the Student Union, a veterans' memorial park, a ten percent discount for veterans on campus, and the appearance of the parking monitors he promised.
Now, Turner gave Spinnaker a new list of things he wanted to get done, or get started, before he leaves office at the end of the semester:
Install a video board in the Student Union to broadcast athletics-related highlights and updates
Open a student deck in the Harmon Stadium
Create a quad area on campus near the Osprey Commons, between Building 14 and 15– a public place for clubs and students to gather with a beach theme
Replace and update the red maple boardwalk
Make the Thomas G. Carpenter Library's 24/5 hours permanent
Renovate the student entrance to the UNF Arena
Enhance and renovate the UNF Boathouse
Open tutoring in the Carpenter Library
Make progress toward J. B. Coxwell Amphitheater renovations and a waterfront eco-adventure facility
The list is long, which promises for an ambitious last semester for Turner.
Turner says his general goal is to enhance students' overall experience.
"A lot of folks, you know for whatever reason, get disconnected from UNF," Turner said. "We want people to really engage with this campus and end up loving the place, like a lot of students do."
Although there seems to be a focus on athletics that could be damaging to a university that already funnels more money to the Athletics Department than the Counseling Center, overall the initiatives seem to be geared toward accomplishing common goals that everyone can appreciate.
I'm the first to call out unfounded SG initiatives, or ones that may be misguided, however, the initiatives the Red Party is set to undertake this semester will be positive changes for the school and its students.
When I looked into it, the news of SG's productivity since Turner became president came as a shock to me. Considering all that happened last semester, the success of initiatives was not the first thing that came to mind.
Last term brought a lot of turmoil to Turner's team, as conflict erupted time and time again between the executive and legislative branch, and in particular a few key players. The fighting was dirty, and the focus was on the disagreement rather than the actual business that SG was conducting.
Despite the events of last semester, Turner and his team have a few months left to make things right.
"I'm going to continue doing my job," Turner said when asked how this semester would be different. "Obviously I hope that there isn't so much, you know, perceived drama to the outside world because I don't think that's healthy for the organization."
I'm hopeful that SG will work to redeem itself this semester. It's a new semester with new initiatives and several new students in office. Turner and his party have all the potential to make this semester a good one. Now, we can only wait and see how they proceed.
—
For more information or news tips, contact Cassidy Alexander at [email protected]; if you see an error in this story or have any compliments or concerns, contact [email protected].