Boysin leaves the light on: local indie rock band releases its first full-length album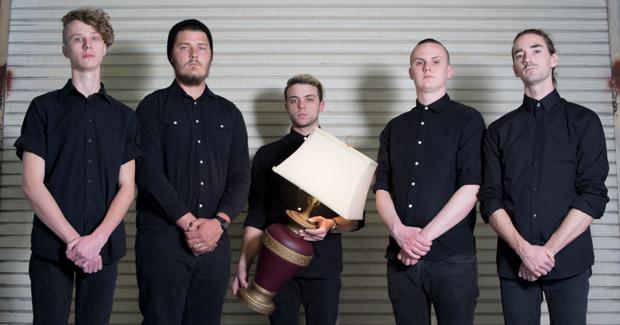 A park bench on a snow-covered sidewalk may appear to be an appropriate place to sit in silent reverie as musical narratives written by Boysin accompany your lone course. Finding solace sitting on a pew inside of a derelict cathedral fits the theme of the Jacksonville-based quintet's full-length album Siding too.
Local indie rock band Boysin released its first full-length album Siding on Valentine's Day as a tribute to lost love, loyalty and doing the right thing. Siding is about coming of age and gives listeners an intimate look into each member's mind and heart. Physical copies of the 12-song record will be available at their album release show Saturday Feb. 21. Since its formation in 2013, Boysin has taken the Jacksonville music scene by storm.
Boysin's insatiable appetite for refinement and legitimacy was made clear in an interview with Spinnaker. Russell Beard, former UNF student, guitar player and lead singer, said this work ethic stems from a web of influences in their lives, from the band's church pastor to musicians they listen to regularly.
"All of us grew up in church, and that definitely has a relationship [with] how we all deal with things," Beard said. "I would never say we are a Christian band, but it definitely has a lot to do with what we write."
Though the band's following on social media is small, Boysin is treating the release of Siding as if it was trending on the Internet. Sixteen-second videos of Beard playing stripped-down songs from Siding and haunting black and white pictures of scenic areas and landmarks in Jacksonville are recurring themes in the media the band produces to promote their album.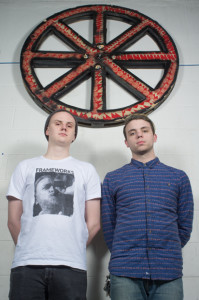 Drummer Al Leary said musicians ranging from American rock band Pianos Become the Teeth to songwriter Elliott Smith influence the band. Beard's wide-mouthed vocals and calm, lethargic flow are reminiscent of Seahaven's 2014 album Reverie Lagoon: Music For Escapism Only. Boysin's heavy rhythm section combined with echo-filled lead guitar tones hint influence from alternative rock quartet Brand New, specifically from the band's The Devil and God Are Raging Inside Me era.
Boysin proves to be a product of its influences while still having an original sound through the ears of Scott Simpson, UNF marketing sophomore.
"They have a nice, mellow sound that reminds me of Manchester Orchestra," Simpson said. "The singer has a good vocal range and I think his style really meshes well with the music."
The band's name is inspired by Beard and Leary's worship leader Jeff Boysen, as well as lyrics from the song "Sins of My Youth" by Christian indie rock band Citizens.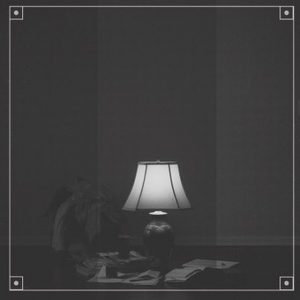 "[Boysen] has been a huge influence on us across the board," Leary said. "He's a teacher and somebody we disciple under [while] learning about life."
Local indie rock band Fort Stories' pianist and organ player John Shannon sees Boysin as a group who must be seen live.
"I've been a huge fan since I picked up their crappy demo CD,"Shannon said. "As good as the record is, it doesn't quite capture how much emotion they put into their live set, while still keeping an extremely tight and polished live [sound]."
Siding's album art features a black and white picture of a lamp on the floor in the center of a mess you'd find on a coffee table–symbols compiled from a specific moment of Beard's life.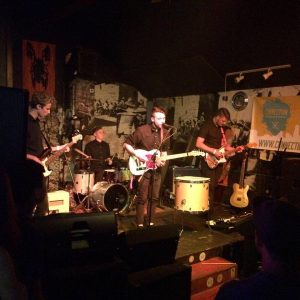 "The last time I visited my parents' old house, I went into the living room to get the rest of my stuff and the only thing that was there was this little lamp in the middle of the floor," Beard said. "I took an Instagram picture of it and it looked pretty dumb, but we recreated the idea of what the last night you spend in a place looks like."
Attendees of their album release show can expect to see a stage decorated with lamps similar to the one pictured on Siding's cover.
Continuing the theme of selective representation, Boysin hand picked local bands to play as supporting acts for their album release show Feb. 21 at the Birdhouse in downtown Jacksonville. Doors open at 7 p.m. and tickets are $5 at the door.
—
For more information or news tips, contact [email protected]; if you see an error in this story or have any compliments or concerns, contact [email protected].