Opinion: Sorry meninists, feminists beat you to the punch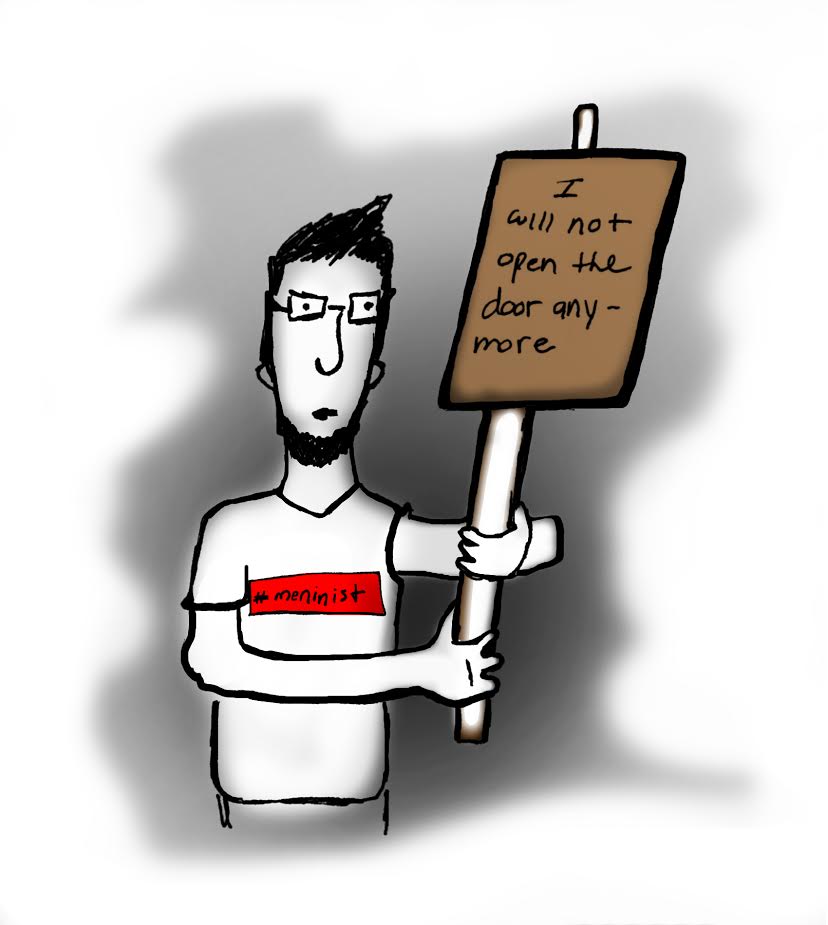 Meninism.
It kind of sounds like the scene in Finding Nemo where Nemo is trying to pronounce anemone, right? Or does it sound like something a little more sinister? It doesn't quite roll off the tongue and it's a strange concept to consider.
Recently, #meninism has shown up on social media sites as a way to draw attention to the inequalities that men face. Unfortunately, feminism already has that handled and the hashtag has devolved into a platform for misogynists to voice their opinions. Great.
Feminism is the idea that men and women should have equal rights, period. Since women have a lengthy history of oppression and limited rights, the focus has been on them for a while. But as we continue to forge our way into this fledgling century, the idea that men have it easy is further and further from the norm.
The same gender roles that make women the silly, submissive one in any situation makes men something they're not as well. Not every man identifies as aggressive or dominant; not every man is the smartest one in the room; not every man wants to be in control all the time. Unfortunately, through the media and messages we get throughout our development, that is how we expect all men and women behave.
It's called toxic masculinity, and it's just that: a poisonous mindset that is staunchly anti-feminine and pro-dominance, aggression and violence. It seeps into our culture and affects men in the worst way, turning them simultaneously into victims and the culprit, because men have a hand in perpetuating the same stereotypes that harm themselves. But how can they do anything else when they know no other way to do things?
Luckily for men and women alike, it's 2015. The information, vocabulary and rhetoric against toxic masculinity is readily available thanks to the work of feminists over years and the advent of new technology.
Rather than offering information to help men and women alike shed harmful notions of gender roles and stereotypes, #meninism has turned into an opportunity for men to turn the spotlight on themselves and mock women in the process. Rather than uniting men and women for the better, #meninism has turned into a platform for men to ostracize women. Rather than drawing attention to important issues, #meninism has turned into a place for men to complain about nothing.
Twitter user @kingdimas_ tweeted on Nov. 10, 2014 "why can't she open the door for me? #MenimistTwitter".
"I don't understand why a man has to be the one to ask a woman to be their valentine. What if I want to be treated special? #meninism" tweeted user @FreakyFricke on Feb. 12.
Additionally, several weeks ago, shirts were made available for purchase with the hashtag emblazoned across the chest. The movement gained even more traction as people posted selfies in the garment, as well as their own responses to the movement.
On Feb. 15, user @ardianimation tweeted "I need #meninism because; how else would I know which boys to avoid?"
While the hashtag could have been a powerful tool used to diminish stereotypes between the genders, it's only served as a way to diminish women. By posting petulant complaints about having to hold the door for women, those using the hashtag are putting the blame on feminists for everything they perceive to be wrong, while simultaneously avoiding the true roots of the problem.
The issue of women's and men's rights has been well-covered over the past year, thanks to hashtags like #YesAllWomen, #NotAllMen and #YesAllMen. Unfortunately, a recurring theme is the tendency for men on the Internet to become incredibly defensive and mock women.
The real men's rights activists are feminists who understand that men's lives will be bettered from gender equality. The online presence of "meninists," rather than solving what they consider to be problems in our society, is a huge problem in and of itself.
—
For more information or news tips, contact Cassidy Alexander at [email protected]; if you see an error in this story or have any compliments or concerns, contact [email protected].