Women's basketball drops third straight to end regular season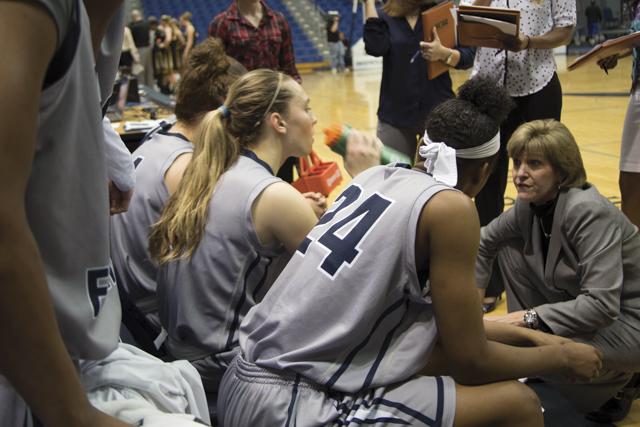 The UNF women's basketball team's 32-point loss to Stetson University Saturday afternoon, Feb. 28 in the regular season finale summed up the year for the Ospreys. Stetson (22-6, 11-3) beat UNF (11-18, 2-12) at the Edmunds Center in DeLand, Fla. by a final score of 77-45.
UNF shot 26.9 percent from the floor and an even worse 23.1 percent from the three-point range. They also turned the ball over a total of 21 times. Stetson scored 22 points off of those turnovers.
Leading the way for Stetson were Myeisha Hall with 22 points and Jama Sharp with 21 points.
The one bright spot for UNF was senior Paulina Zaveckaite, as she recorded her fourth consecutive double-double, scoring 17 points and pulling down 11 rebounds.
The game marks the third straight loss for the Ospreys. The team has failed to reach 30 points in the last two games. The Ospreys scored 29 against Northern Kentucky last Saturday and a mere 24 against Florida Gulf Coast on Wednesday.
Although the regular season has come to an end for UNF, they still have the Atlantic Sun Conference Tournament to look forward to. The number eight-seeded Ospreys will take on top-seeded Florida Gulf Coast University on March 6 at 7 p.m. at the Alico Arena in Fort Meyers, Fla.
—
For more information or news tips, contact [email protected] ; if you see an error in this story, contact [email protected].