Student Government candidate debate to be held this evening
For the first time since the Spring 2012 semester, multiple parties are running for Student Government (SG). To commemorate the occasion, Elections Commissioner Brad Johnson has organized a presidential debate scheduled to take place Tuesday, March 3 outside the Student Union Osprey Plaza.
The debate is scheduled to start at 6 p.m. and will feature the presidential and vice presidential candidates for the Red Party, United Party and Party For Action.
The moderator for the debate will be Dr. Matthew Childers from the Department of Political Science. The questions for the debate have not been announced.
The debate serves as an opportunity for UNF's student body to hear firsthand how each of the parties differ.
Attending the debate will give students the chance to hear all sides when it comes to funding and other student-related topics.
The debate will be broadcast live on Spinnaker TV channel 170 and spinnakerradio.com* from 6 p.m. to 7 p.m. The coverage will also be streamed live on the Spinnaker homepage.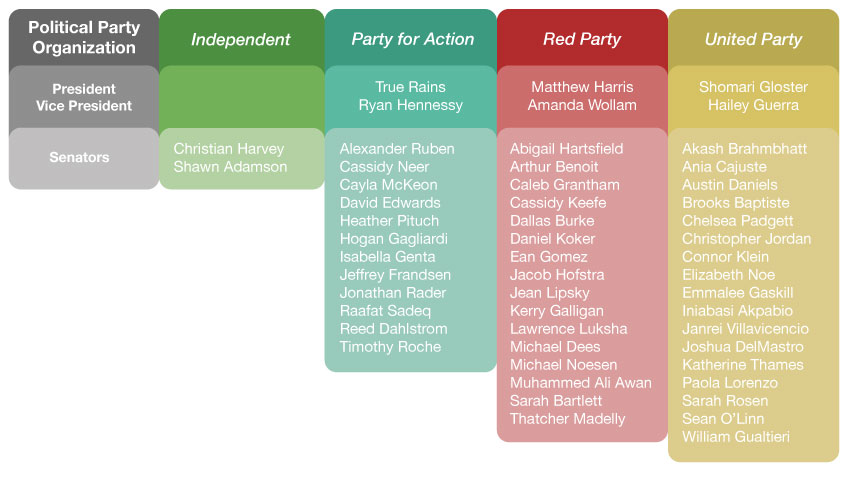 *3/3/2015 at 12:30 p.m.- Updated with additional broadcast information.
*3/3/2015 at 4:10 p.m.- Updated with the live stream video.
—
For more information or news tips, contact [email protected]; if you see an error in this story or have any compliments or concerns, contact [email protected].