Rome Ramirez is stoked for OZ Music Fest
Sublime with Rome will perform an hour-long set at OZ Music Fest this Friday, March 6 from 2:30 p.m. to 3:30 p.m. on an outdoor stage in Hodges Stadium. OZ Music Fest attendees can expect to watch them in an environment complete with food trucks, portapotties and pitched tents brought by students who can stay in the auxiliary field overnight.
In an interview with Spinnaker, the Californian ska band's singer and guitarist Rome Ramirez said UNF can expect to hear new songs from its new album, as well as classic Sublime covers.
"We're in the process of [recording] a new album for this summer and we're wrapping up the final tracks," Ramirez said. "We're definitely stoked to play some new music."
Director of Osprey Productions (OP) John Chwalisz said not only does he enjoy the band, but also that students have requested for the group specifically in the past. This is Sublime with Rome's first time performing at UNF.
"Sublime with Rome is a very recognizable name and we've had them requested in the past, so we finally tried to pursue them," Chwalisz said. "Since we've announced them, we've gotten nothing but good feedback about it."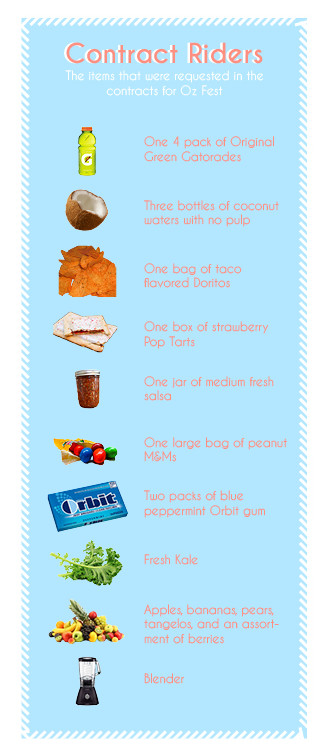 OP's guarantee for Sublime with Rome to perform is $100,000 and OZ Fest day one headliner Mac Miller is guaranteed $90,000 according to contracts between the artists and Student Government. At this point, there are 1,400 people attending the festival on Facebook.
The artist agreement between Student Government and Sublime with Rome clashes when it comes to contract riders the band requests for its dressing room at a typical show. The contract riders include bottles of water that aren't Aquafina or Dasani, one medium jar of fresh salsa, strawberry Pop Tarts, and a blender for apples, bananas, pears and tangelos. Though the contract rider says the blender is for making smoothies, Ramirez said it's really for making margaritas.
Spinnaker asked Ramirez for his opinion about news organizations having access to artist contracts. He said it doesn't bother him.
"We're living in an information era, so you kind of expect that stuff," Ramirez said.
Since the band formed in 2009, Sublime with Rome has released one studio album together entitled Yours Truly in 2011. Though the group isn't exactly Sublime, Ramirez said the group his band stems from inspired his musical creativity. Ramirez said "What I Got" by Sublime is the first song he learned playing guitar.
"I was a totally different kid until I heard Sublime and then I just wanted to be that," Ramirez said. "I wanted to learn how to play guitar, I wanted to skate more and I wanted to move to southern California because I'm from northern California."
Sublime with Rome also consists of Sublime's original bass player Eric Wilson and its new drummer Josh Freese, who Ramirez describes as a "Long Beach legend." Freese has played for bands like Paramore, Weezer and Guns N' Roses.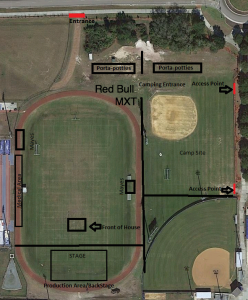 Noelle Johnson, communication sophomore, told Spinnaker that OP's choice to book Sublime with Rome fits UNF well because of the coastal presence in Jacksonville.
"I think it's great that UNF is doing something fun for the students," Johnson said. "I think it will especially reach out to beach community. It will be laid back and fun at same time."
The OZ Music Fest will start at 3 p.m. Thursday, Mar. 5 and end at 3:50 p.m. Friday, Mar. 6. Headlining artists include Mac Miller on Thursday and Sublime with Rome on Friday. OZ Music Fest is free for UNF students with their Osprey1Card. Non-UNF students can purchase a one-day pass for $30 or a two-day pass for $45 at the UNF Ticket Box Office or at the event.
—
For more information or news tips, contact [email protected]; if you see an error in this story or have any compliments or concerns, contact [email protected].