The underground unites for a two-day music festival this weekend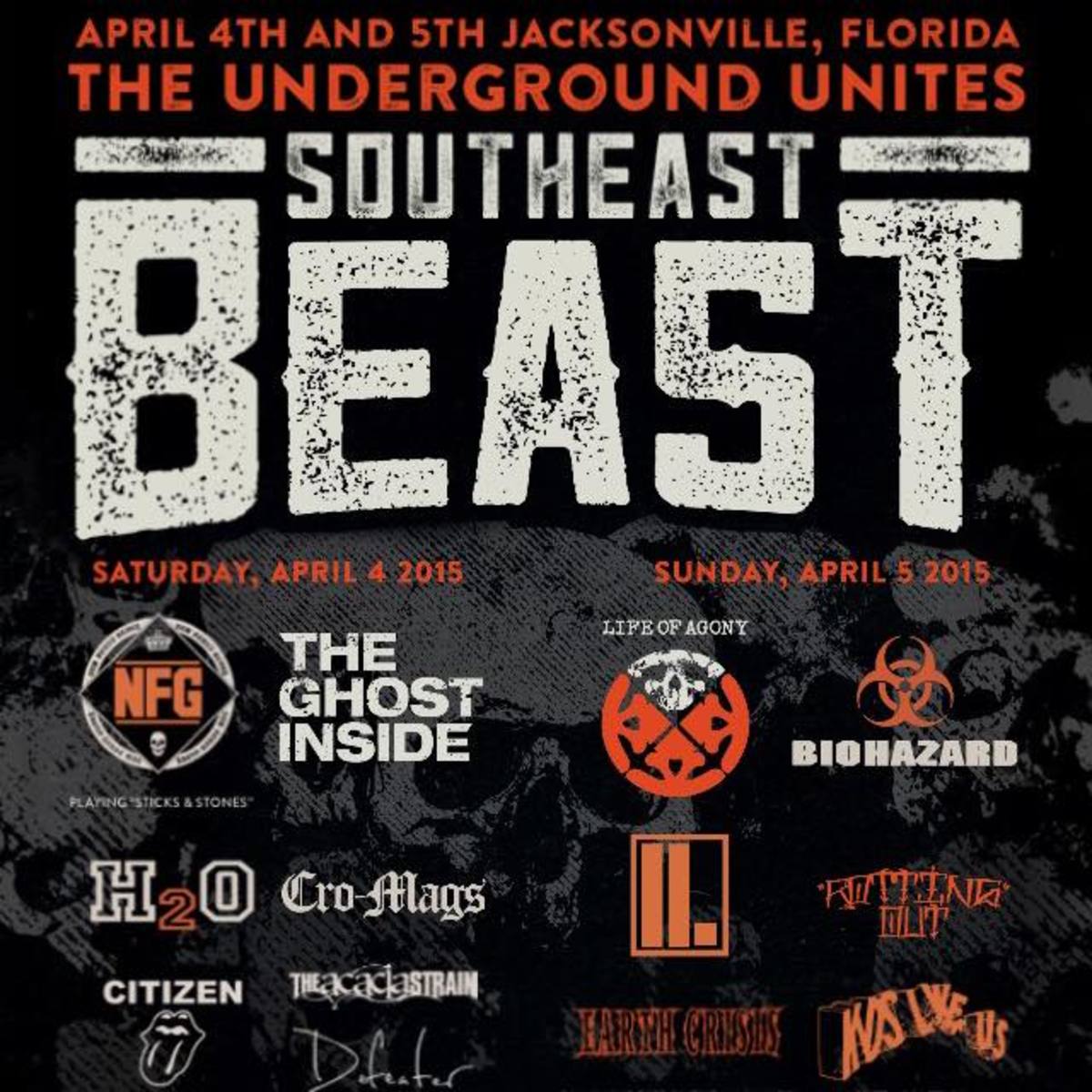 With head banging scheduled to begin at 11:00 a.m. on Saturday, sleeping in won't be an option for those attending Southeast Beast II this weekend. SEB II, the follow up to For Your Friends (FYF) Booking's Southeast Beast I, features 70 alternative genre bands performing on three stages, along with eight food trucks at Aqua Nightclub on Beach Boulevard April 4 and 5.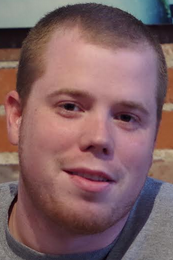 Rory McCoid, FYF Booking founder and co-owner, said SEB II's budget is three times larger than last year's, touting a lineup that pairs widely known bands and Jacksonville-based musicians. Day one is a mix between pop punk and hardcore music from 41 bands including New Found Glory, The Ghost Inside, H2O and Turnstile. Earth Crisis, Biohazard, Life of Agony and Jacksonville-based Kids Like Us will perform among the 29 hardcore and metal bands scheduled for day two.
Both McCoid and FYF Booking co-owner Mike Ciero play an active role in nourishing Florida's underground music scene year round. Together they book shows featuring local and national touring artists across the panhandle in venues like Burro Bar and Underbelly in Jacksonville, Epic Problem and The Orpheum in Tampa and Backbooth in Orlando. Before artists like The Wonder Years, A Loss For Words and Title Fight played Warped Tour, McCoid booked the bands in small venues, churches and houses. Now, McCoid and Ciero work together to put on festivals in Jacksonville, the city where it all began.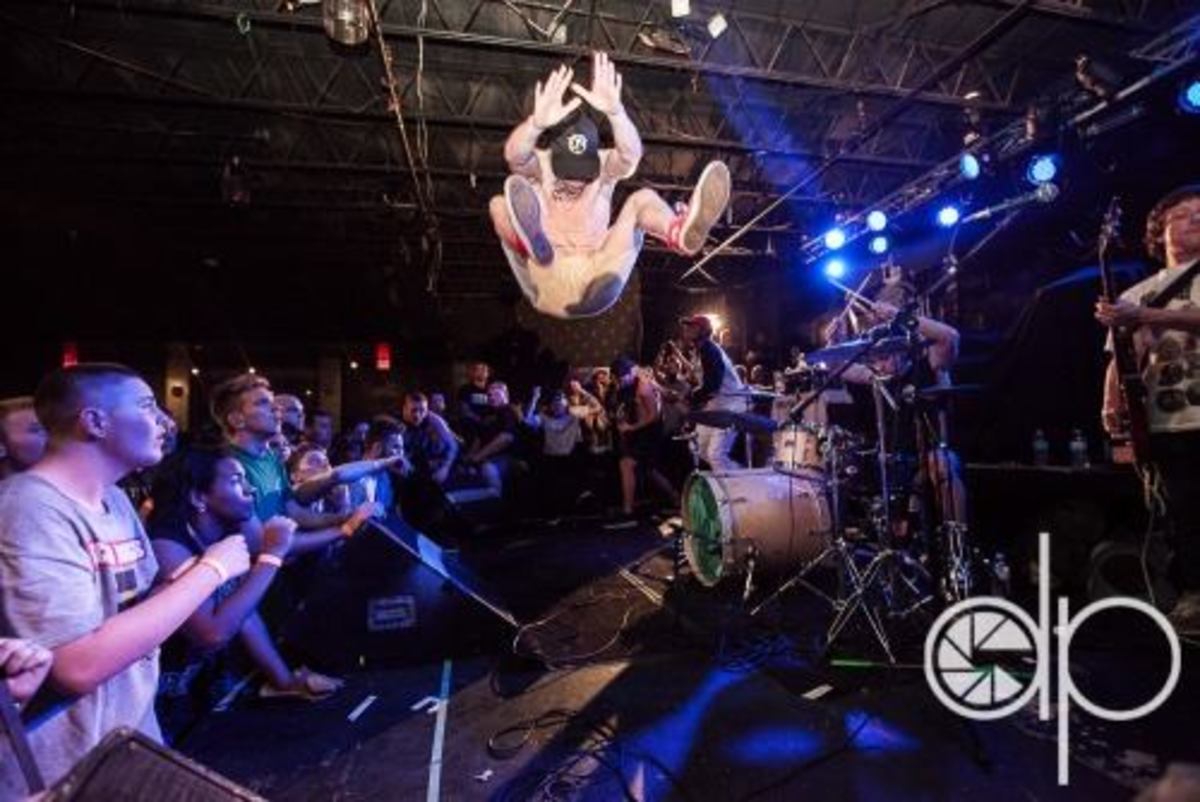 "It just made sense to do something in our backyard that hadn't been done at this particular level of uniting underground artists," Ciero said. "Rory and I had been working closely together for years and we put our heads together to come up with the concept of something we suspected a lot of people would be interested in."
As of April 3, 1,634 people have RSVP'd to the festival on Facebook, and the Southeast Beast Facebook Page has 2,844 likes. According to the event's user comments, people are willing to travel to the first coast from as far as New Jersey, South Carolina and Oregon.
Local alternative punk quartet and day one supporting band Detached told Spinnaker it formed shortly after SEB I last year. Now, Detached is scheduled to perform alongside day one headliner Citizen, the band with a song that inspired its name.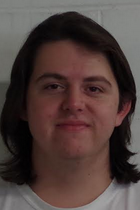 "We hadn't played shows in a couple months, and then [Ciero] sat us down and was like 'Yo, we want you to play Southeast Beast, just get back to me whenever,'" Detached bass player Nick Dilts said. "Pretty much all of our immediate reactions were just hype about it, then we just went for it."
Guitarist and vocalist Joel Cedeno said Detached plans to practice all day Friday for its set Saturday in its drummer's attic. Dilts said he has two outfits planned for the show.
"I feel good when a local band ends up progressing, playing shows [through FYF] and bringing out a bigger crowd," McCoid said. "It's enjoyable to see a band come from meager beginnings and grow into something more."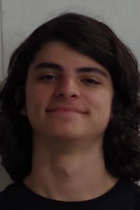 With 70 bands scheduled to play over the course of 48 hours, hiccups are expected to occur. For example, California-based hardcore band Rotting Out was scheduled to play day two this year, but unexpectedly split ways overnight days ago. Although the band was a large selling point for the festival, McCoid said the show will go on regardless.
"I can't sleep at night," McCoid joked. "They're one band of 70. Things like this are going to happen and everyone kind of understands that."
McCoid and Ciero told Spinnaker they hope this festival will highlight Jacksonville's music scene on a larger scale, but emphasize its underground niche.
"We're hoping next year we [book] more mainstream artists, but keep the underground vibe to where the fans can engage with the artists a lot more frequently than other music festivals," McCoid said.
A SEB II one-day pass is $50 and a two-day pass is $90. Pita Boss, Von Zipper's Mexican Grill, S.O.S. Diner, Baby's Badass Burgers, Say Cheese, Wauga Wauga, The Pink Cupcake and Transcend 2000 Snowballs will serve food all day in the venue's back lot. Ciero said he recommends the food truck with the shortest line.
—
For more information or news tips, contact [email protected]; if you see an error in this story or have any compliments or concerns, contact [email protected].