Underbelly houses One Spark music creators this week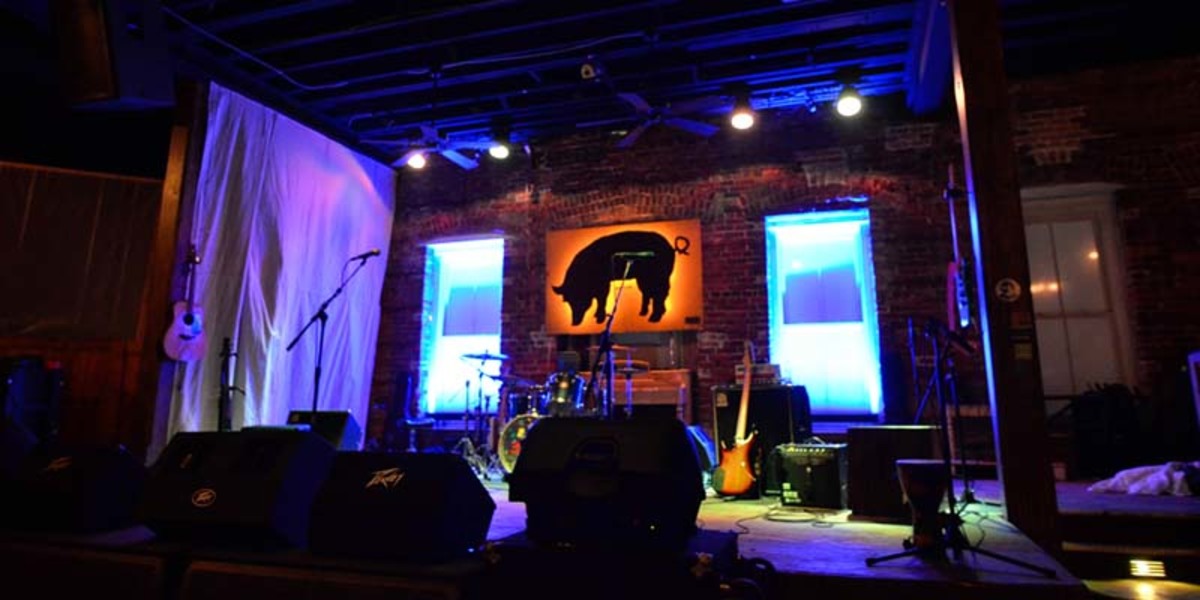 EU Jacksonville is hosting a Music Creator Showcase at Underbelly in Downtown Jacksonville during the April's One Spark to promote the festival's music creators.
The Music Creator Showcase stretches through all six days of One Spark and the awards are broken up into two $15,000 prize funds. The first fund is for crowd voters who pick their favorite musicians, and a panel of jurors in the music industry who are yet to be determined awards the second fund.
The select music creators will have a chance to showcase their music in a 45-minute set in front of an audience.
Along with the 45-minute set at Underbelly, the creators will be given 20 minutes to pitch their reason for needing money on the One Spark Music Stage at the Jacksonville Landing.
"We are opening up the chocolate factory for bands in Northeast Florida," event coordinator Will Henley said. "All musicians and bands need more money."
For some musicians, this could be their first time on stage in front of large crowds with professional sound and lighting.
"Underbelly is the right size venue," Henley said. "I've been to events there with 40 people and I've been to events that have 400 people and that's the kind of atmosphere we are looking for."
The showcase is perfect for bands who are not well known around Jacksonville, as it will give them a chance to have their music heard.
"We rarely play for so many people," Philip Pan of Canary in the Coalmine said. "Let alone people who may not have heard us before, so it's great exposure."
The showcase will also give the bands a chance to experience the organizational side of the business.
"A lot of bands know how to play music well, but they do not know the professional side of the business," Henley said. "This gives them an opportunity to learn."
"The most exciting part of this event is the opportunity for music creators to showcase their talent and the opportunity to move to the next level."
One Jacksonville Beach native, Jordyn Stoddard, is currently on a radio tour and is coming home to play at One Spark.
"Underbelly is such an amazing supporter of live, local music in Jacksonville." Stoddard said. "I am not only excited to be a part of One Spark, but honored to be partnered with a venue as respected as Underbelly."
Some of the bands that were featured as creators at One Spark last year have already moved on to that next level.
One of last year's standouts, alternative folk duo Flagship Romance, has been chosen to perform at the One Spark Speaker Series that is set to feature innovative minds from across the United States. The duo also garnered numerous fans after their performances at the festival in 2014.
"For most bands, the next step is touring," Henley said. "The showcase will give them a chance to see what their fans like and a chance to raise money to go out on the road."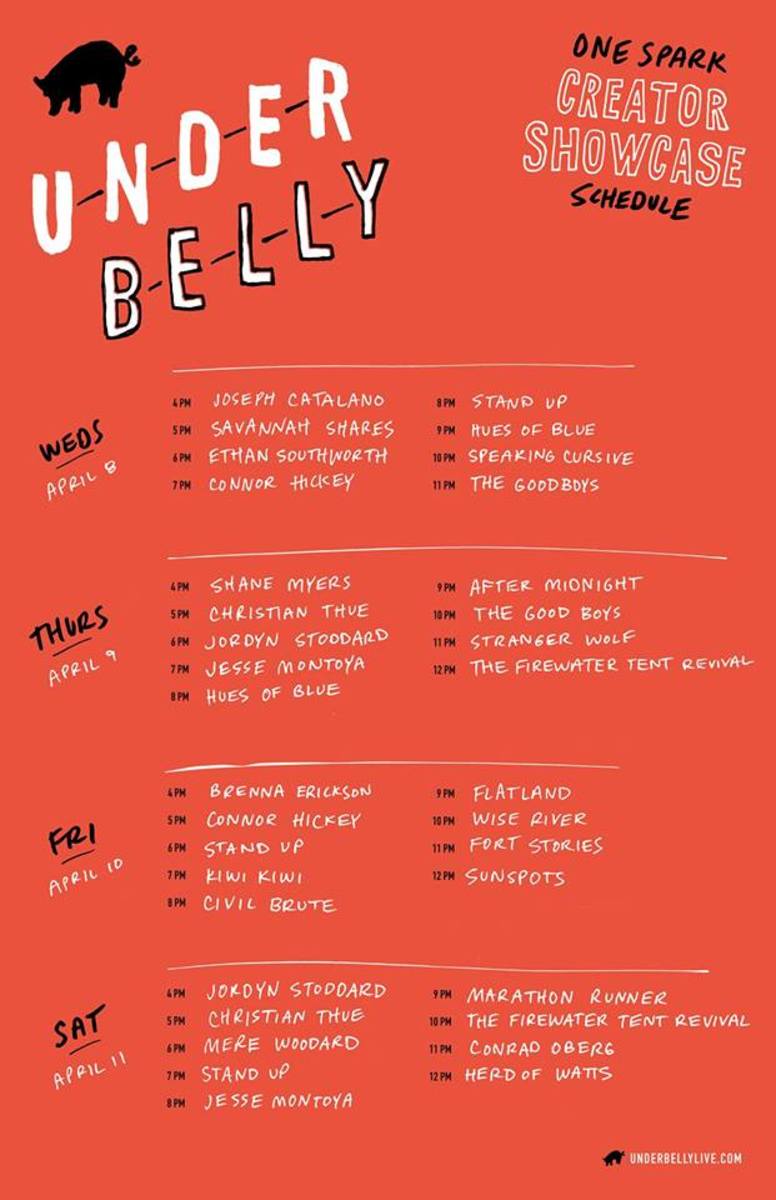 #IgniteMedia is a student-run independent news bureau covering the One Spark Festival in Jacksonville, Fla. From April 7 through April 12.
—
For more information or news tips, or if you see an error in this story, contact [email protected].