Printing costs could increase after free print lab undercuts revenue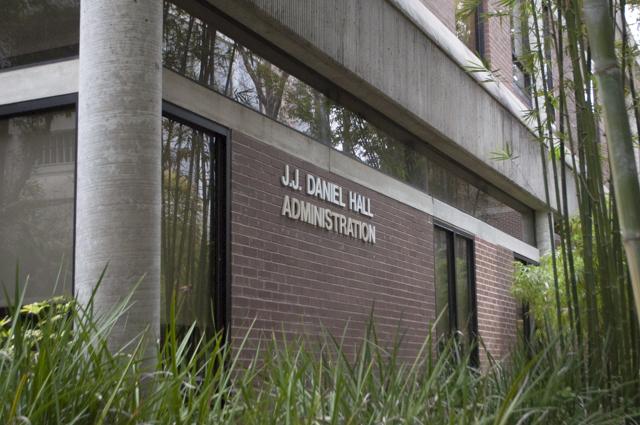 UNF's Auxiliary Oversight Committee (AOC) met April 8 to discuss a possible 44 percent increase to Pay to Print fees, along with five other requests involving new student fees, budget requests and a funds transfer.
A recommendation to increase Pay for Print costs from $.09 to $.13 per page was made, as the Student Government (SG) free print lab has decreased program revenue by nearly 20 percent. An SG decision to close the lab and return to the Pay for Print funding for free prints would result in a Business Services decision not to increase the fee.
Pay for Print services are provided in the Thomas G. Carpenter Library and computer labs throughout campus. The free print lab, located in the Student Union, building 58E, room 3312, is a free printing service funded by Student Government that opened last fall.*
The AOC considered a possible $90,000 transfer of funds from the Bookstore to the Golf Complex. The funding would support a proposed canopy construction over the driving range facility.
Committee members also addressed an increase in the ID Card services fee from $9 to $10 in an attempt to curb a projected annual program expenditure of nearly $27,000. The fee increase stems from an upcoming June 2015 initiative to convert housing access from the current Intellikey to Proximity Card technology, and would contribute $18,000.
The Library Book Replacement Fund was reviewed, and fee proposals were made at $35 for alum and $50 for non UNF patrons seeking Special Borrower Library Cards. A replacement fee of $57.65 for lost or damaged resources was included in the proposal, as well as a suggestion to fund Special Projects with the sale of books donated to the library.
A decrease in the School of Computing's hardware lab fee for course number CDA3101 was discussed and may be reduced to $20 by Fall 2015. The anticipated rate of replacement for the trainer kits was found to be lower than anticipated.
A budget authority request of $57,211 in additional funding will be provided to cover the cost for the Master Plan Update consultant. An update is required by Florida statute every five years, and would include plans for future land use, general infrastructure, capital improvements, recreation, housing and conservation.
Spinnaker requested the minutes for this meeting and will update with more detailed information.
*4/10/15 at 5:11 p.m.- Updated with more detailed information on printing costs.
—
For more information or news tips, contact [email protected]; if you see an error in this story or have any compliments or concerns, contact [email protected].