Opinion: Efforts to get students to graduation may be futile
In college, there is constant pressure to get students to graduate faster. Florida has laws about excess credit hours, which forces students to pay more if they are taking more classes than the state thinks they should. Students are now required to take 9* credit hours in summer terms before they can graduate. We traditionally think of college as a four-year experience, while scholarships like Bright Futures offered to incoming freshmen only span over four years.
Despite these obstacles, less than half of UNF students graduate within six years. To get 120 credit hours in 4 years, students would have to take 15 credit hours in a semester, which is almost unheard of here. So why is it still being pushed?
Because of politicians' influence on education and the effort to flood the job market with more college graduates, students are being pushed to the limit to check off all their boxes and get out, ASAP. Unfortunately, this race to the finish is more harmful to students than helpful.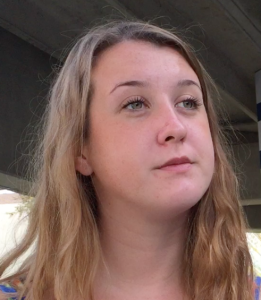 "I feel like you shouldn't be required to do any term, you know?" psychology sophomore Veronica Hall said of the summer term requirement. "I feel like, you should be able to do whatever terms you want."
Some colleges, like Georgia Regents University, are trying to solve this perceived problem by asking advisors to be very involved in students' academic affairs and intervene when it's deemed necessary. Essentially, they're being asked to parent students by checking their report cards and making sure they're in class. This poses the obvious problem of taking autonomy away from a generation of students who are already considered helpless.
Further, programs like this limit students in their options. When we were growing up, college was considered a place for exploration and learning. Now it's just another set of hoops to jump through and more requirements to fulfill. It's difficult for students to even change their major — which they often decide at 17 before even setting foot on a college campus — because of the ever-present danger of reaching excess credit hour territory. Learning isn't as much of a priority as finishing is.
"I feel like it's kind of crazy that they would charge extra money for students to learn more," Hall said.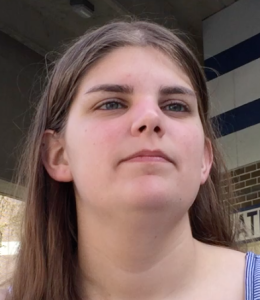 Brittany Charron, a senior who's graduating in May and has spent about five years in college overall, changed her major several times before finally settling on social work. She said that the summer requirement and the excess hours requirement are a financial problem for students.
"Some people are having a hard enough time affording college, let alone adding extra fees for taking too many hours," Charron said.
This is not new news, but it's important to discuss the problem because it's still affecting students. Students are throwing thousands and thousands of dollars that they don't have into an education that's more a formality than anything. While getting an education quickly is in students' best fiscal interests, simply lowering the cost of college may be a better way to keep costs down.
Colleges are supposed to educate students, not herd cattle. Students are supposed to be transitioning from childhood to adulthood and learning the entire time. It's a transitional experience that's being defiled by the regulations and policies that students are forced to contend with. Fast-tracking students' graduation is becoming more harmful than helpful.
—
For more information or news tips, contact [email protected]; if you see an error in this story or have any compliments or concerns, contact features@unfspinnaker.com.
*4/13/15 at 6:34 p.m. – Updated with video
*4/15/15 at 11:53 a.m. – Corrected with number of summer credit hours required