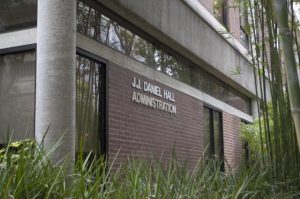 The Auxiliary Oversight Committee met May 13 with a full agenda.
Hailey Guerra, recently inaugurated vice president of Student Government, sat in for President Shomari Gloster.
Recreation Department
Recreation, represented by Director of Recreation Becky Purser, added a membership category to the Wellness Center for Connect students.
The Connect program is a new program that "allows students who desire to earn a baccalaureate degree from UNF but may not meet the initial eligibility requirements to begin their educational career at the Florida State College at Jacksonville (FSCJ)," according to the press release. Connect students are reserved a spot and transfer to UNF at a later time.
Connect students will be able to purchase semester memberships at the Wellness Center for $50, which will give them access to the gym and its facilities, as well as Eco Adventure.
Purser also requested permission to access the Recreation auxiliary fund balances "in order to complete fundamental equipment needed to operate the new field house. The equipment that needs to be funded ranges from AV equipment for the entire facility to office equipment, computers, washers and dryers, scoreboards and portable basketball goals," according to the Memorandum from Purser to Everett Malcolm III, associate vice president for student and international affairs, and Mauricio Gonzalez, vice president for student and international Affairs.
Recreation will be pulling $32,004 from their fund balances for equipment.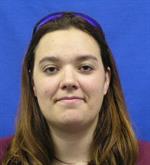 Administration & Finance, Food Services
$200,000 in additional fund authority has been requested to replace Quiznos and Coyote Jacks in the Student Union with Einstein Bros Bagels.
Both current venues have been steadily losing business with the opening of more popular venues on campus.
Academic Affairs, Enrollment Services
Meghan Hull, budget coordinator of enrollment services, withdrew a request to increase the data request fee. After looking back at the budget, the department decided it was no longer necessary.
Hull requested and was given authority to vary the fee of mailing records such as subpoenas, records requests and advising notes based on the exact cost of the required postage.
Academic Affairs, College of Education and Human Services
The Educator Preparation Institute (EPI) requested additional auxiliary fund authority. New adjunct professors had to be hired because more students were added than were planned for.
The EPI took in 100 students this year. According to the report, the high influx of students led to a number of problems: papers weren't being graded in a proper amount of time, classes weren't being taught effectively and the "family culture" diminished.
Planned enrollment for the 2015-2016 year is 70 students.
Academic Affairs, Special Education Department
Len Roberson, associate vice president of academic technology and innovation, requested the creation of an auxiliary fund for the Accelerated Online program to sustain the program after its first year.
Because both the Work Plan and the Board of Trustees performance metrics encourage distance learning, the special education department decided to continue the program.
Administration & Finance, Business & Parking Services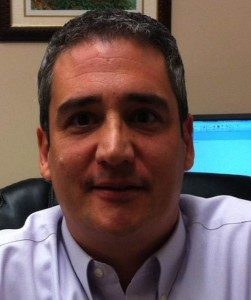 George Androuin, director of business and parking services, requested additional auxiliary fund authority in the amount of $130,000 for three unexpected projects as a result of UNF's recent purchase of The Flats.
In order to eliminate the need for the shuttle to drive through Lot 53, there are plans to move the shuttle stop at Lot 53 closer to Kernan Boulevard. There are also plans to build a crosswalk in between Lot 53 and The Flats and install a shuttle stop at The Flats.
Androuin also requested $62,000 for general parking lot maintenance. According to him, Lot 10 needs to be remilled, resurfaced and repainted in addition to replacing all light fixtures with LEDs.
Androuin also stated that Lot 65, located in The Flats, needs replacement light fixtures as well as resurfacing and repainting.
Lot 53 needs to be inspected because the horseshoe-shaped area of the lot seems to be sagging along the drains, according to parking services. The construction will not begin for the drains until fiscal year 2015-2016.
On behalf of the Fine Arts Center, Androuin requested an additional $20,000 to cover costs related to increased revenue, such as labor costs.
Administration & Finance, Information Technology Services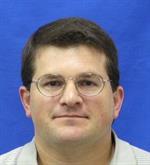 Jeff Durfee, director of information technology services, requested additional spending authority in the amount of $50,000.
Several unexpected expenditures took place, Durfee said, including repairs of a broken support beam and infrastructure costs for other projects. This created the need for additional expenditures in order to meet regular business needs.
Durfee also requested $20,000 to install new video cameras in several housing locations.
In Hicks Hall, a CIO suite will be created which will house ITS leadership: the CIO, five direct reports and the business manager. $200,000 will be taken from the auxiliary fund to accomplish renovations and furnishing.
With the recent move of the sculpture lab to Building 9, a dust collector system and a welding fume evacuations system must be installed to comply with building codes, according to the ITS director. $100,000 will be taken from the auxiliary fund for this.
—
For more information or news tips, contact [email protected]; if you see an error in this story or have any compliments or concerns, contact [email protected].