Changes in store with Lend-a-Wing's new director

Video shot by Michael Herrera, edited by Jack Drain
Janice Anglin was appointed director of the Lend-A-Wing food pantry on campus last month as part of her community nutrition class and has plans to improve the pantry for UNF students.
The food pantry was opened on April 3, 2012 by the Volunteer Center as a response to the high need of financial assistance of many UNF students. The program has struggled with a lack of student awareness, Anglin said.
Some students, like UNF junior Sebastian Smyth, never knew the pantry even existed.
"I didn't realize UNF had a food pantry but now I know there's a place I can get free food I might as well check it out," Smyth said.
To combat this unawareness, Anglin said she will be attending all the student orientations as well as working with housing to put up fliers.
Anglin has also taken it upon herself to increase the social media presence of Lend-A-Wing by consistently posting from the pantry's Facebook page, updating students on the pantry as well as posting nutrition articles.
She also plans to start holding clinics at the pantry called Health Tips of the Week, where she will teach students health tips and easy recipes with food available in the pantry.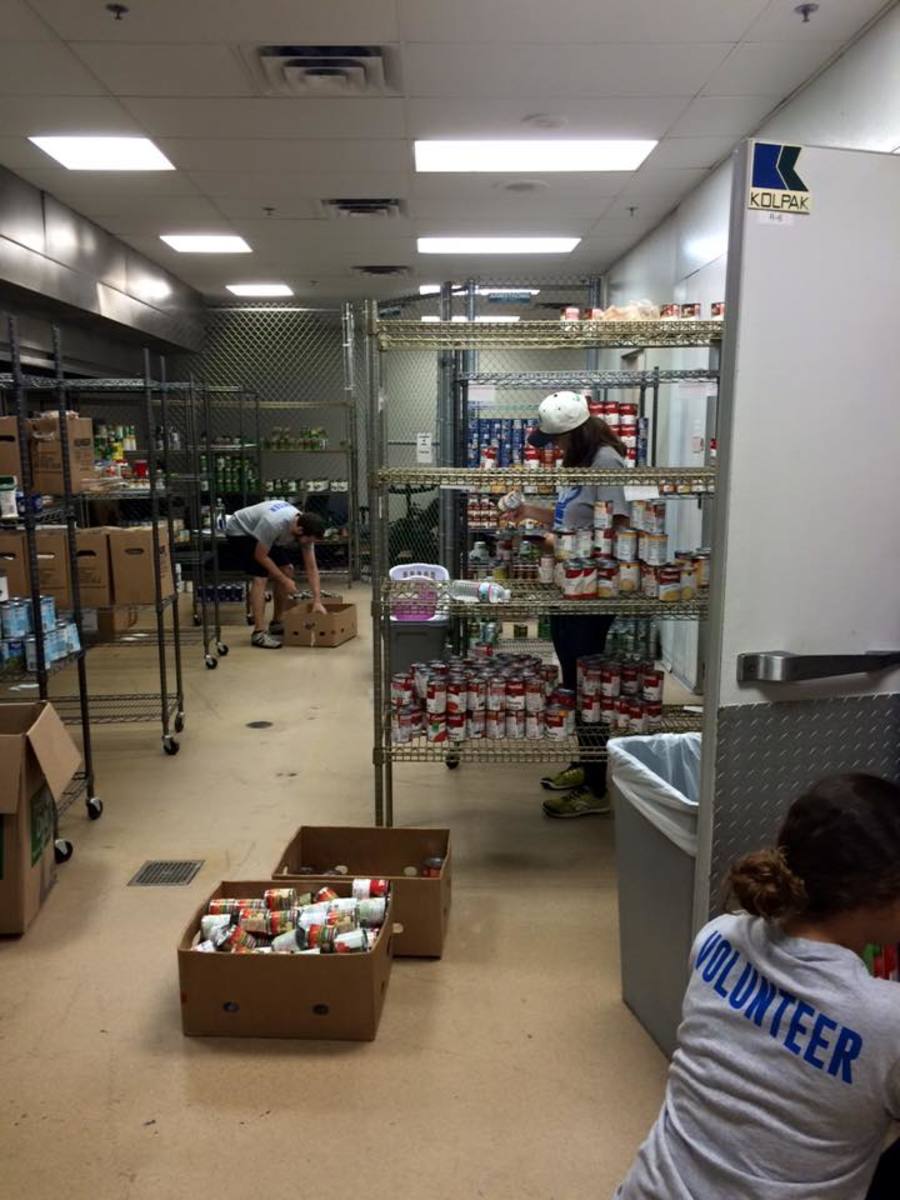 Anglin is also working to try and remove the expired items from the food pantry. She collected a small pile of expired food so far, but said there might be more she has yet to find.
The pantry can keep expired items for six months past their sell by date, and students are allowed to take as many expired items as they want with no limit, according to pantry policy.
Expired items are kept separate from non-expired items in the pantry.
Before Anglin's Lend-A-Wing restoration, students like Foster Langford, a freshman mechanical engineering major, found the pantry's options lacking.
"I've been to the pantry once and I personally couldn't find anything more than dry pasta and tomato sauce," Langford said.
The variety of food currently in the pantry is fairly slim, and many items are under-stocked, but Anglin has plans to improve on this.
"Right now I'm partnering with Beam, which is another food bank," Anglin said, "We do a lot of volunteer service with them and they have graciously agreed to give us some donations."
Anglin said she is going to be working with other local food pantries to exchange items with them.
"Say I have an overabundance of corn or green beans, I'll swap with Beam or other food pantries in the area. I'll give them some corn and I'll get some of their cereal or vice versa." Anglin said.
In addition to trading with other food pantries, Anglin has started reaching out to campus clubs, including Osprey Productions, to pitch food drive ideas to help stock the pantry.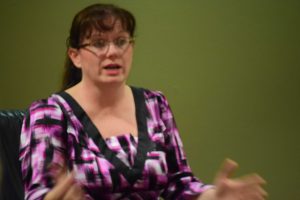 Anglin said she is working on an initiative called Lend-A-Green in which she will work with the campus garden to stock the pantry with fresh, organic produce.
The pantry will be open from 1 to 5 p.m. on Tuesdays and Fridays during Summer. Lend-A-Wing will return to normal hours of operation in the fall, staying open 5 days of the week.
UNF students are normally allowed to take up to five pounds of free food daily from the pantry by showing their Osprey 1Card.
The Lend-A-Wing pantry is located in Hicks Hall Bldg. 53, Room 1202 and can be accessed via the Osprey Connector shuttle service.
"This summer, because I'm only open two days a week, I'm offering double pounds because I am closed," Anglin said. "So if students need a little more food to help get them through the week, I am offering double pounds."
This offer will end in the Fall.
—
For more information or news tips, or if you see an error in this story or have any compliments or concerns, contact [email protected].