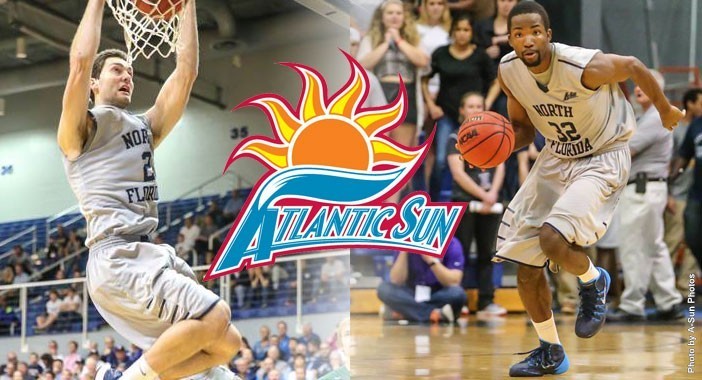 The Atlantic Sun announced that the UNF Ospreys men's basketball squad are the favorites to win the conference Oct. 8. Also, two UNF players were chosen by fan votes to win conference awards, including Player of the Year.
Entering the 2015-2016 season, the Ospreys were selected to repeat as A-Sun conference champions in both the media and coaches' polls. The Ospreys received seven first place votes in the coaches' poll, with one first place vote for Florida Gulf Coast.
The praise didn't stop there. Senior guard/forward Beau Beech was chosen as the fan-voted Preseason Player of the Year, while senior forward Demarcus Daniels was voted as the favorite to repeat as A-Sun Defensive Player of the Year.
Both Beech and Daniels, along with junior guard Dallas Moore and junior forward Chris Davenport, were selected for the A-Sun Preseason All-Conference team.
The Ospreys begin their season at Illinois on Nov. 13.
—
For more information or news tips, contact [email protected]; if you see an error in this story, contact [email protected].