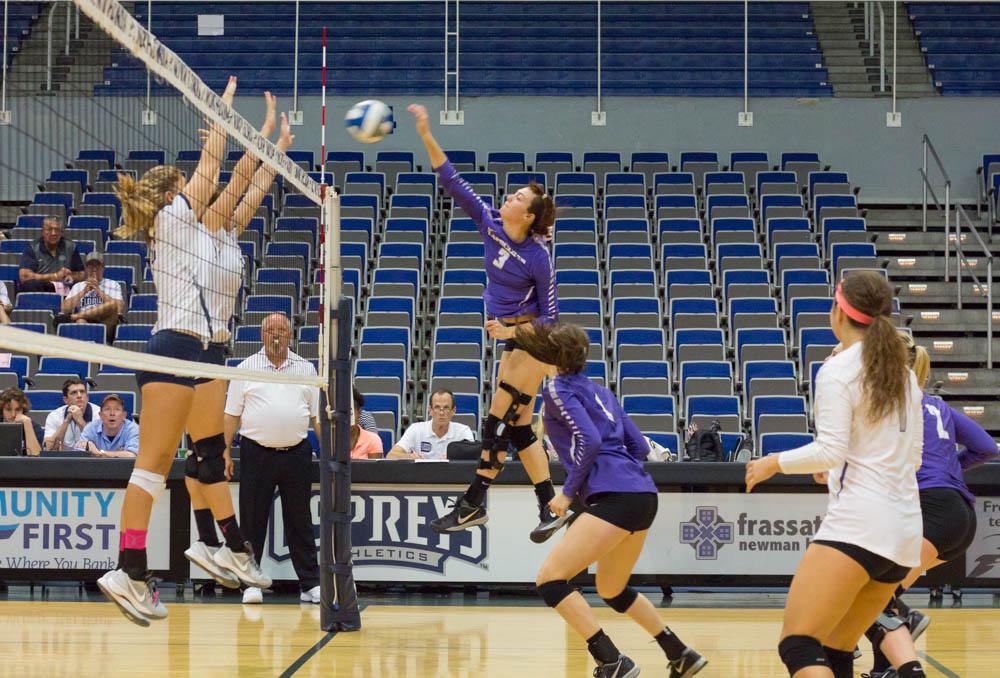 The Osprey volleyball team dropped three straight games in their match against the Lipscomb Bisons on Oct. 9 in a tough night at the UNF Arena. The Bisons are the Atlantic Sun Conference leader late this season.
UNF (15-5 overall, 2-2 A-Sun) had 30 attack errors as they attempted to gain ground against the Bisons (11-7 overall ,4-0 A-Sun) during the three sets. The first set was the longest of the match with a final of 33-31 in favor of Lipscomb.  For the rest of the match, UNF showed some signs of life before the Bisons sealed the victory.
UNF Volleyball Head Coach Steve Loeswick said having consistency is important.
"I thought the first set tonight we played some of our best volleyball," Loeswick said. "We are nowhere near where we are capable of being so we are going to work a little bit on making sure we are a little bit more consistent from set to set. Hoping to continue to get better as the year goes on."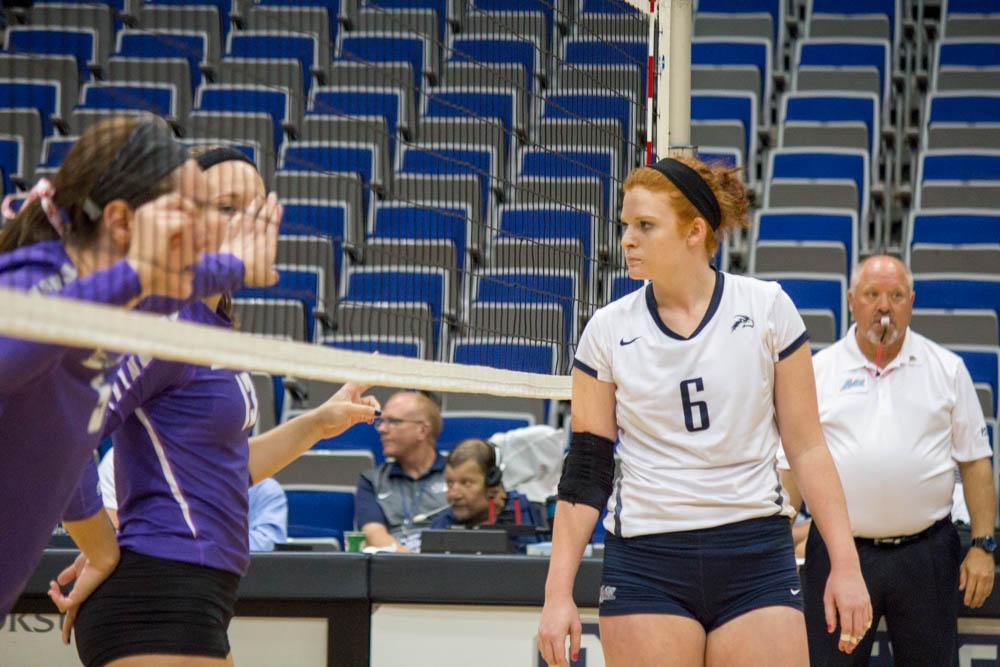 Lipscomb freshman outside hitter Lauren Anderson had 22 digs in the match.
Osprey junior defensive specialist Kimberly Ferguson had a match-high 31 digs with fellow teammate senior outside hitter Tessa Alyman adding 17 digs.
"I think we have to use [the loss] to get better," Alyman said. "We know that we can play better and we have to use that for this week in practice. Coming out in practice playing hard, playing like champions and then hopefully that will translate over to game."
The Ospreys will next face the A-Sun newcomer New Jersey Institute of Technology (NJIT) Highlanders (5-13 overall, 1-2 A-Sun) at the UNF Arena on Oct.10.
---
For more information or news tips, contact [email protected]; if you see an error in this story, contact [email protected].