Spinnaker Style: It's in the jeans

Spinnaker Style is a weekly column created to give students an insight into the college fashion world, providing tips, tricks and all things stylish.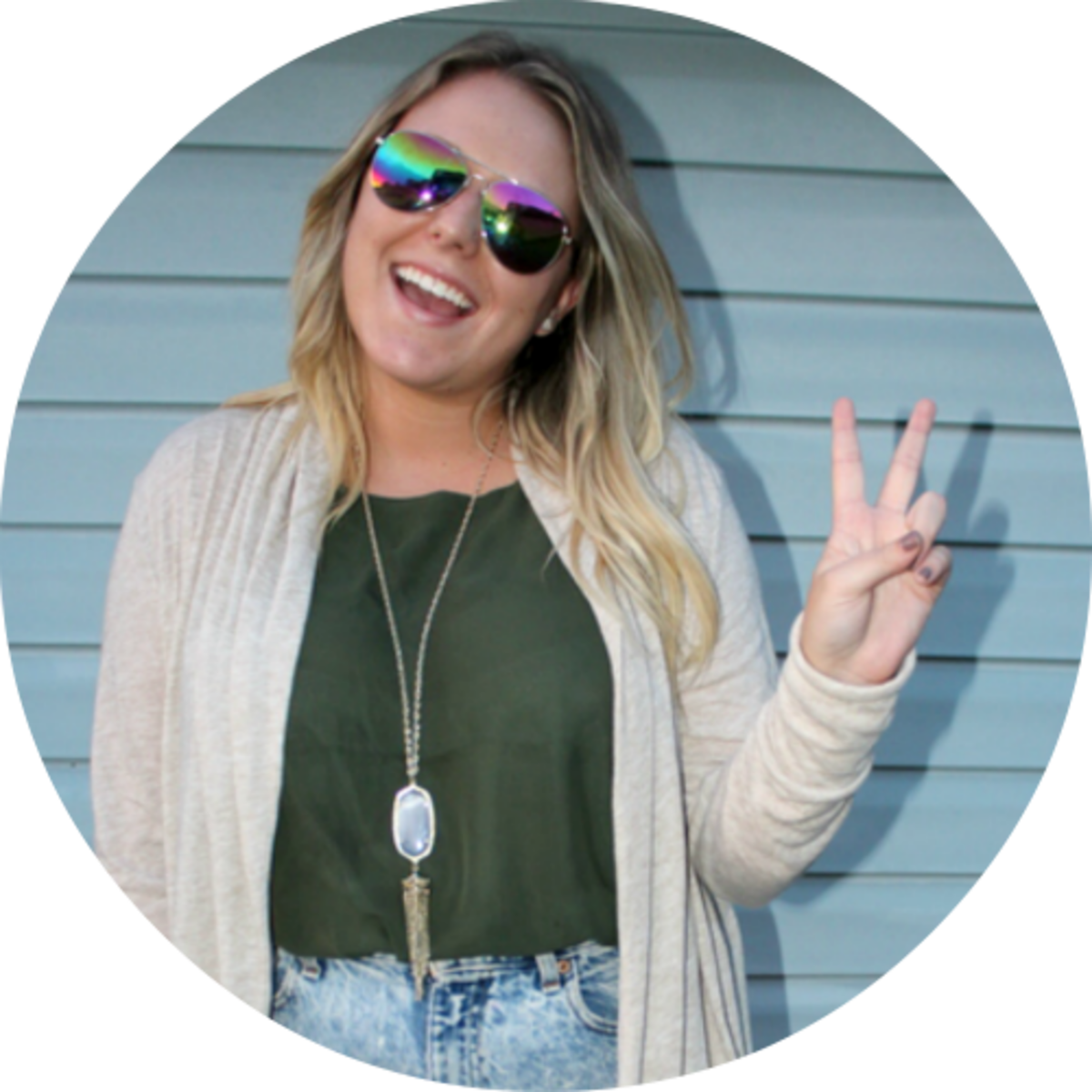 Brianna is the current Newsroom Editor for Spinnaker and an aspiring fashion writer. Her dream is to one day move to New York City and work for Cosmo Magazine. She appreciates outfits that make women feel good about themselves and thoroughly enjoys giving personal style advice.
A great pair of jeans can last forever, but so can shopping for them.
It's important to take your time when shopping for jeans. If you make a hasty purchase, you might end up with a pair that doesn't fit as well as they did in the fitting room.
Pick a store that's in your price range and has lots of options. Don't rush–make sure you give yourself plenty of time when trying them on.
Be flexible about sizes. A size eight at one store could be a 10 or a six at another. If you've never bought jeans from a particular store and you're unsure how their jeans fit, be sure to grab a size up and a size down from your regular size.
Having between three and five pairs of jeans you can wear repeatedly is ideal. You want to be able to switch them out for different occasions, like work, going out or going to class.
Below I've put together a jean guide with details about how certain jeans fit and what outfits they work best with.
Flared Jeans
Flared jeans are narrow at the knee with a flared leg opening. While wearing flared jeans can be extremely stylish, they can easily look frumpy if the hem is wrong. The hem should almost, but not quite skim the floor. A flared jean with a pointed heel or flat is a classic, but throwing it back to the 1970s and pairing them with a boot or a chunky sandal works, too.
Boyfriend Jeans
Boyfriend jeans are all the rage in the style world right now, and I can't say I'm disappointed. I've yet to find a pair I actually like on me, but I'm determined to snag some of my own. Boyfriend jeans are great for mixing up styles. A classic button down with boyfriend jeans and a simple sandal or heel make for a cool, casual look. Throw on a nice top with a blazer and your favorite pair of boyfriend jeans for a business casual look that's effortless but gives off the vibe that you've got your stuff together.
Jeggings
Jeggings are leggings styled to look like jeans. They give stretch in all the right places, but don't come with the discomfort some jeans do. The point of jeggings is to actually look like jeans. Avoid buying ones that don't have pockets. If the jeggings lack structure, it's best to wear them with longer shirts–more like a legging than a jean.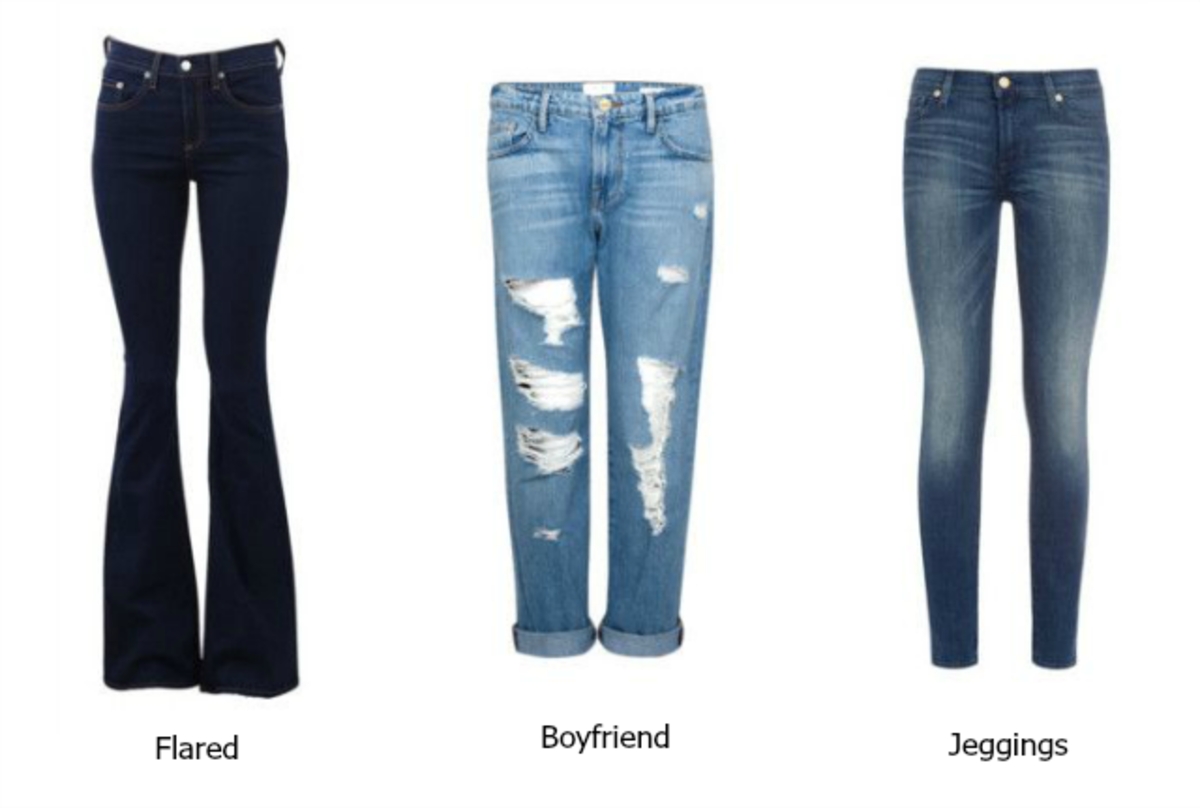 Black Skinnies
To some this might come as new information, but black skinny jeans are just as necessary as regular skinny jeans. Talk about versatility! Black is a neutral, and naturally pairs well with many different styles. Nothing says sass like an all-black outfit. Bring out your inner Catwoman and pair your black skinnies with a black top and leather jacket for a powerful look or throw on a white top with a colored scarf for a not-so-dramatic look.
Wide Leg
Wide leg jeans have a full leg from the hip down and have a wider hem. These jeans can create such a classy look if paired with the right top and shoes. Try a button-up blouse with a printed heel for a casual, but classy look. Like with flared jeans, it's important to get the hem just right. You don't want your jeans dragging on the ground every time you take a step.
Light Wash
Light wash jeans look best if they have some distressed elements to them. These jeans match well with graphic tees and light, airy shirts. If you plan on wearing light or faded jeans this winter, go for more neutral or muted hues like beige and ivory for a soft, girly look.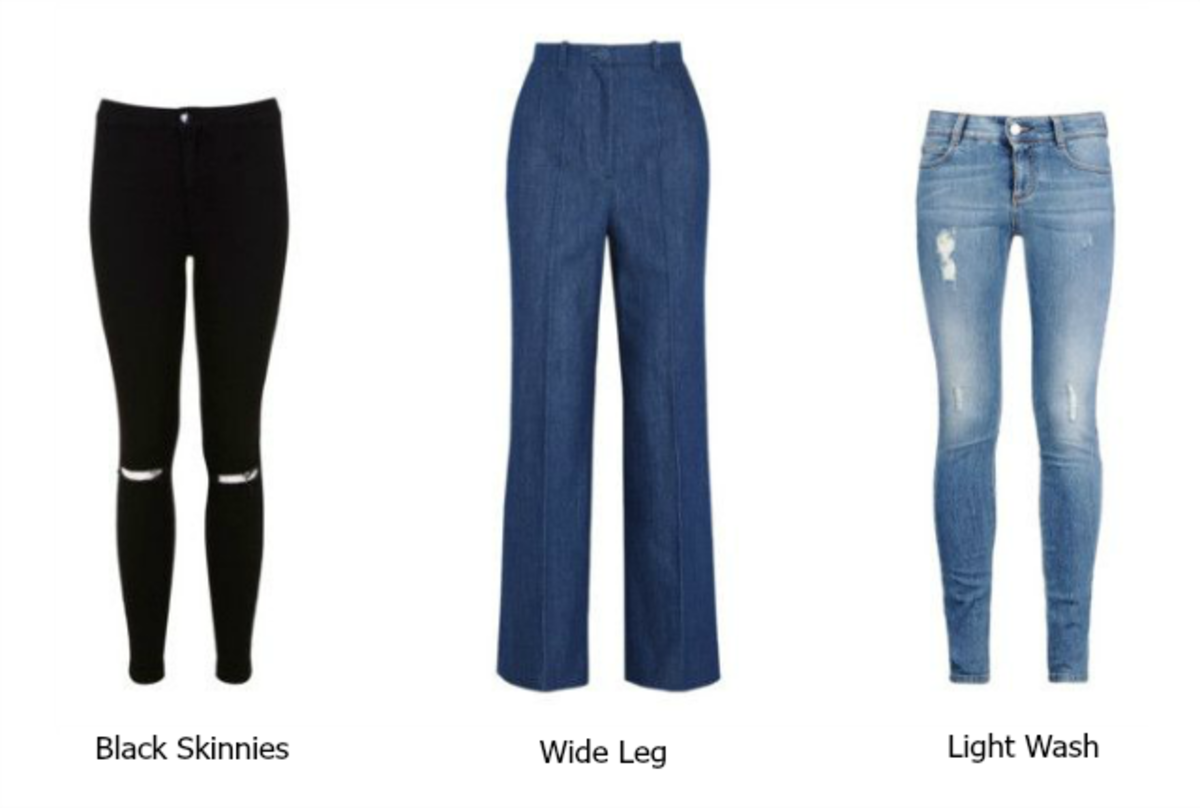 Straight Leg
Straight leg jeans are a great business casual option. These jeans have the same width at the thigh, knee and leg opening. A straight leg jean in a dark wash with a nice blouse and pumps gives such a polished look. Go for a straight leg jean if you're headed to work or getting ready for an interview.
Dark Wash
Dark wash jeans go with just about anything. A dark wash is so versatile. You can dress them up for a night out or throw them on with some sneakers and a casual tee for running errands or going to class. Tuck them in some and wear them with a vest and long-sleeve shirt for a comfy fall look.
White Jeans
Whoever said not to wear white after Labor Day obviously didn't know what they were talking about. White jeans scream "chic" if worn correctly. While not necessarily jeans, white pants like the ones in the pictures are perfect business attire. Step your style game up a notch and try an all-white outfit for a day. Kim K can do it, and so can you.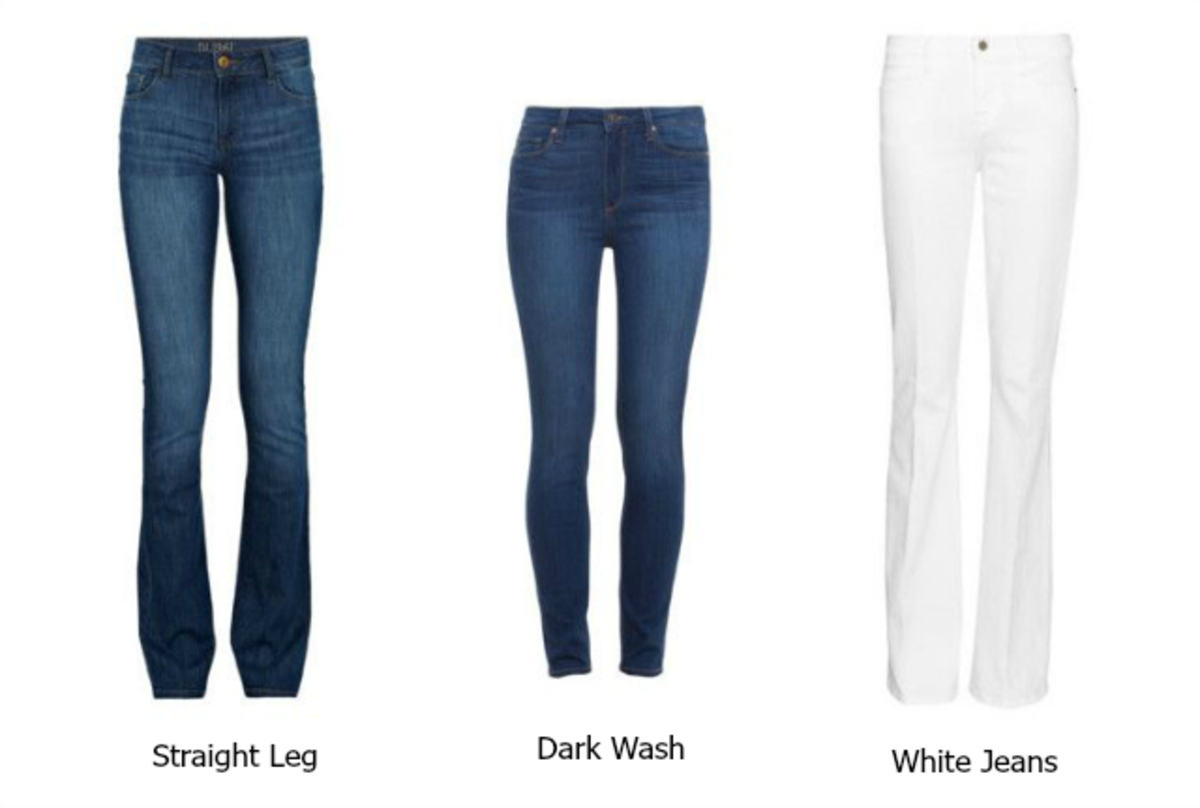 Want to be featured in our style column? Send us your best #ootd (outfit of the day) and we'll select the best outfits to be featured at the end of every article.
Submit all appropriate photos to [email protected].
—
For more information or news tips, or if you see an error in this story or have any compliments or concerns, contact [email protected]m.