[youtube http://www.youtube.com/watch?v=p1bXV-WkkAk]
                                                                           Video by Brittany Moore
The UNF men's and women's cross country teams placed second at the Atlantic Sun Conference Championships on Oct. 30 at UNF's Hayt Golf Learning Center. An Osprey men's runner earned the first place finish individually. The men's team competed first in the 8k race. They finished second to the Lipscomb Bisons as a unit.
On the individual level, freshman runner Logan Poteet finished first overall, representing UNF with a time of 24:38. Poteet's time markenot only a personal best, but a UNF record as well. Poteet, A-Sun Runner of the Year and Freshman of the Year, was pleased with the outing for the team.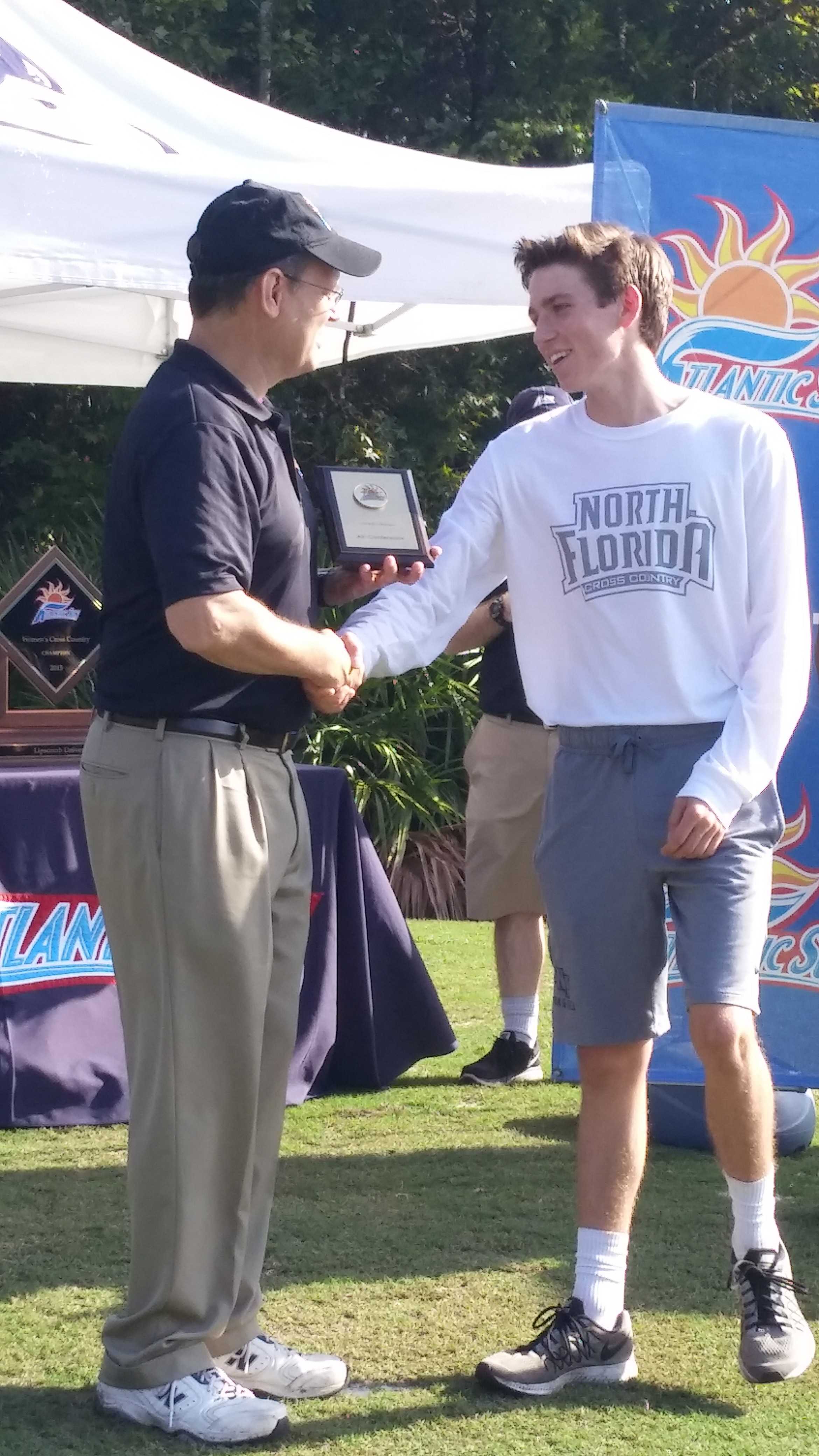 "It's really nice [to win] and I'm excited about it," Poteet said. "But it would've been awesome if the team could've taken it. That was the goal."
After the men's race finished, the women's team competed in a 5k race. They also placed second to Lipscomb. The highest placing individual runner for UNF was sophomore runner Eden Meyer in seventh place with a time of 17:41.
After the race, UNF cross country coach Jeff Pigg couldn't have been happier with the teams' results.
"We had a solid meet, I thought our guys did a nice job. At the end of the day Lipscomb just beat us," Pigg said. "We were solid, but we weren't quite where we needed to be."
Both cross country teams head to Tuscaloosa, Ala. for the NCAA South Regional Championships on Nov 13.
—
For more information or news tips, or if you see an error in this story or have any compliments or concerns, contact [email protected].