Teen Divorce talk shoegaze, chicken dinner, and new EP "Be"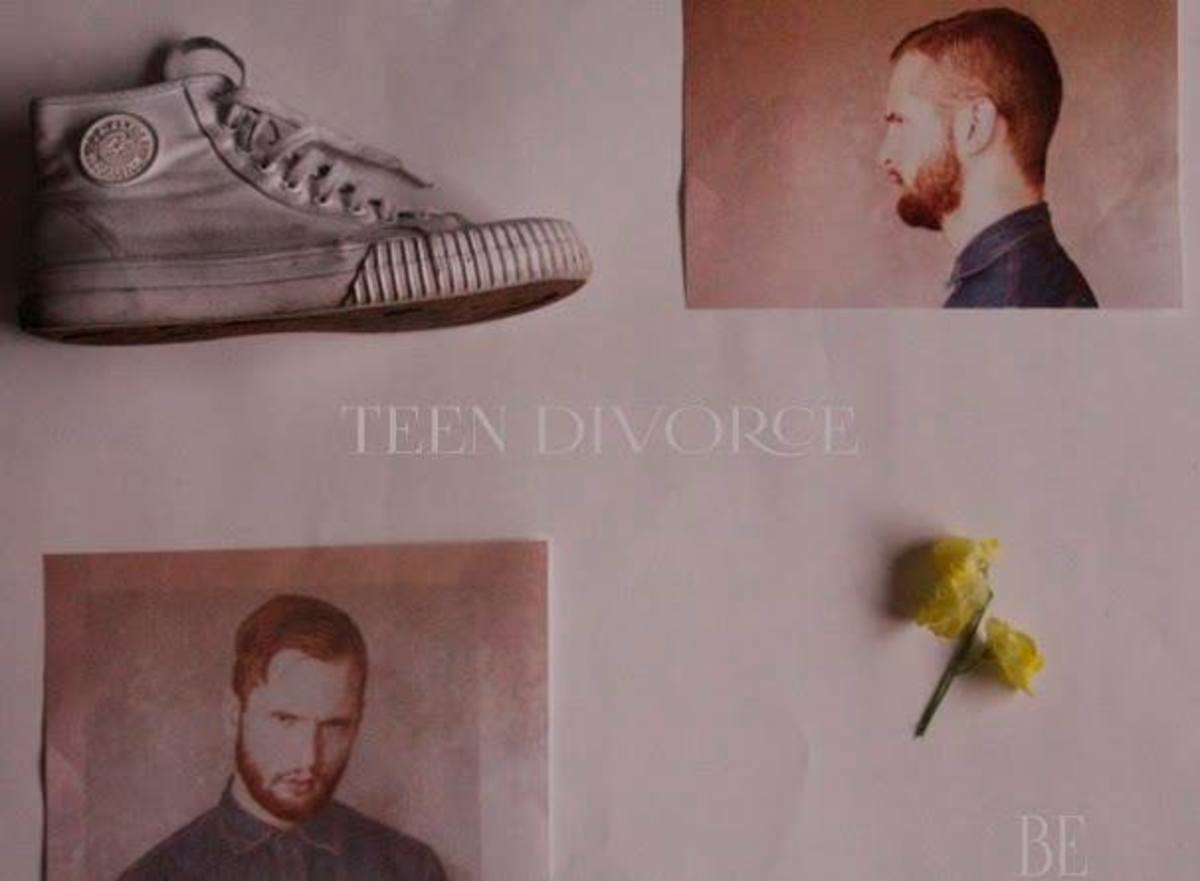 At the moment, Teen Divorce is a one-man-band with a brand new EP, a tight grip on the origins of shoegaze, and a solid understanding of the woes of being in a developing local band.
The man behind Teen Divorce is public relations junior Benjamin Saunders, who has been lucky enough for two years to not have a roommate on campus.
Saunders said his roommate-less years were largely spent writing and recording music after class on Fridays and more, which produced about 13 to 14 "really bad demos" in one year. Since his lonesome amateur endeavors, Saunders took on a new mindset that catapulted him into self-awareness, and a solid musical foundation.
However, Teen Divorce wasn't always the Ben Saunders experience. The group that formed to play Saunders' music all quit within one week, and before the release show on Nov. 14 for Be.
Since their departure, Saunders has been through some serious soul searching. He said after reading Seth Godin's novel Purple Cow, Teen Divorce had a heading toward legitimacy.
"In every market nowadays, it's just so saturated," Saunders said. "People don't need their needs met. Like people don't need a new brand of aspirin, people don't need a new brand of toothpaste. Pretty much whatever you want you can get, so you have to make something unique, you have to make something important, you have to make something good."
With this in mind, Saunders delved into his creativity (and vast array of punk and R&B vinyls) to make Be something people couldn't hear from anyone else.
Tirelessly until it's final production, Saunders worked with his friend Carl Harper to record, mix and produce the unique sound Teen Divorce had to have. Harper tracked the drums and some bass on the record, while Saunders tracked the vocals and guitars, and wrote the lyrics.
"I really believe that if you really put a lot of work into something, people can hear that and people will know that," Saunders said. "All the records I've ever loved—they weren't easy records."
Teen Divorce is a 90s influenced alternative rock project that is "definitely indie," and mingles with some 60s R&B influence that came from Saunders' mother's favorite records, and a fascination with Bobby Womack.
The root of Teen Divorce's sound, however, stems from the modern-day revival of shoegaze.
If you've spent more than ten minutes around Saunders, you've heard of shoegaze before. He has some strong feelings about how it should sound, and what makes it good.
"The origin of shoegaze was because all the bands in the genre were boring as hell," Saunders said. "So they were called shoegaze because like—what it essentially is just like 80s alternative, so really jangly, clean tone stuff. Like just a f*** -ton of pedals—or for the newspaper: a large quantity of pedals. So they would stare at their shoes because they were pushing like six different pedals with their feet."
The soul influences from his childhood kitchen slowly became Saunders' musical identity as a child. But after he discovered the shoegaze album that changed his life, Slowdive's Souvlaki (1993), this genre became his musical identity as an adult.
"They're super simple songs but it's like when someone grills chicken and puts on like a million spices, and it's really good but you can't figure out what makes it good; that's what shoegaze is to me," Saunders said. "Except the spices are pedals. And the chicken is like scrawny English people singing about breakups."
Plenty of groups today try to emulate this genre, like Title Fight's new Hyperview (that Saunders doesn't quite fully accept as shoegaze), but Teen Divorce did its best to mesh this vintage style making a comeback, with some easy-to-sing 60s soul.
"Here's my thing with the new bands doing shoegaze: I feel like only a few of them actually are shoegaze," Saunders said. "And it's still good music. Like Nothing's Guilty of Everything (2014) is like one of the better rock albums in like years. But not really shoegaze."
Saunders is ardent with his view of his music and where he gets influence, but knows music is not a one-way street. As Saunders is someone deeply interested in other people, he makes Teen Divorce the band that knows who they're playing to.
For the EP release show on Nov. 14, presale tickets are going around out of Saunders' tattered up Relic-brand wallet to anyone who has $5—and hopefully for Saunders, that will be his broke college friends looking for a good show.
"With my music, I want to be able to meet and impact as many people as possible," Saunders said. "Like my ultimate goal with my music is to just have fun, see the country and just meet a ton of people and really have a positive influence on a bunch of people's lives. Just give them something fun, something to be in the moment and be present in for once. That's what I think you need with music, a kind of catharsis, a kind of immediacy."
Other than doing ticket-buyers a favor by keeping the price low, Saunders said buying presales from any local band is another weight off their shoulders. In many instances, a band is required by the hosting venue to sell a certain number of tickets to keep them on the schedule—and maybe make some money.
Advertising junior Nick Garcia, violinist and guitarist for local band Weekend Atlas, is one of Saunders' good friends helping him out with this project.
"Ben is one of my best friends, and I like his music so I was more than happy to perform on the same bill as Teen Divorce," Garcia said. "I'm excited for the show because it's a good mix of music from all four bands playing. I think this will be a great night for music and the start of new beginnings, with Teen Divorce becoming a player in the local music scene, and this being Weekend Atlas' last show with female vocalist, Kelly White. I can't wait to play this show."
Teen Divorce will reveal the new EP Be Saturday night at Jack Rabbits in Riverside, with local bands Weekend Atlas, Intervention, and The Dog Apollo.
—
For more information or news tips, or if you see an error in this story or have any compliments or concerns, contact [email protected].