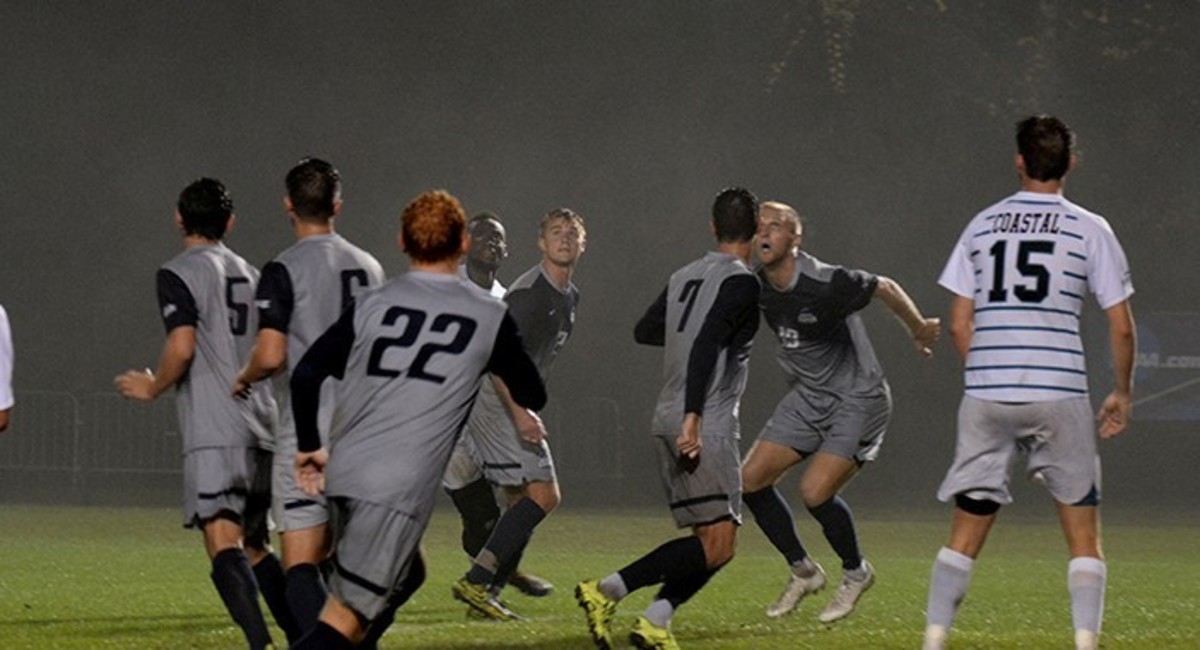 The UNF men's soccer team lost to the Coastal Carolina Chanticleers 1-0 in the first round of the NCAA D-1 Men's Soccer tournament on Nov. 19 in Conway, North Carolina. This was the Ospreys' first appearance in the NCAA D-1 playoffs.
Chanticleer sophomore defender Tommy Gudmundsson scored the only goal of the match early at 5:37 to give Coastal carolina a 1-0 lead and the eventual win.
UNF (10-7-1 overall, 4-0-1) dominated possession for the rest of the match. The shots taken in the match were 14-5 in favor of the Ospreys including 5 shots on goal, however the Ospreys couldn't capitalize and never managed to score a goal on Coastal Carolina (13-2-4 overall, 6-1-2 Big South).
Coastal Carolina keeper Fernando Pina's 5 saves proved to be a roadblock for UNF, as the Chanticleers posted their tenth shutout game this season.
The Ospreys' unprecedented season is certainly something to build on as they went undefeated in the Atlantic Sun to earn their first regular season title, and they continued to clinch their first ever Atlantic Sun tournament championship.
Coastal Carolina advances to take on No. 5 North Carolina in the next round of the NCAA tournament.
—
For more information or news tips, or if you see an error in this story, contact [email protected].