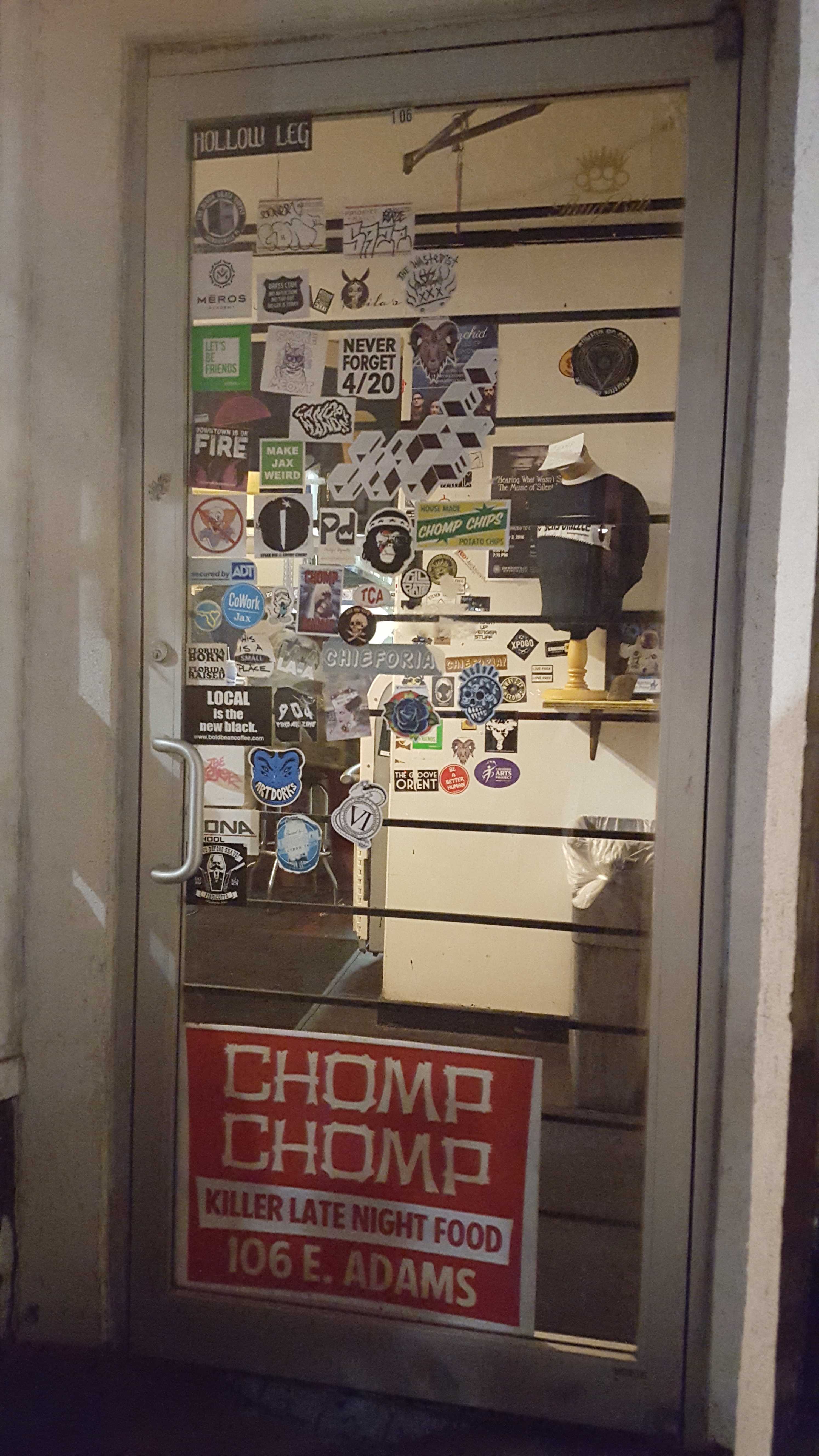 Nestled between a tattoo parlor and Burro Bar at the Downtown Jacksonville "Elbow", lies a cozy late night burger joint. Wayward stickers adhere to the barred door, behind which there is a continuation of rebellious spirit.
On a rainy night, Chomp Chomp's seating area is limited to four bright tables, and a bare bar that lacks a display of alcohol.
The menu consists of a mere 12 items. With every item on the menu priced at $8, cost doesn't have to determine customers' appetite. Because every meat can be substituted for tofu, customers' values will not be compromised.
I ordered the Chomp Burger with chips, and the South Carolina BBQ Sandwich with a salad. Of course, this was shared with a friend. The sandwiches are large enough to divide into two meals.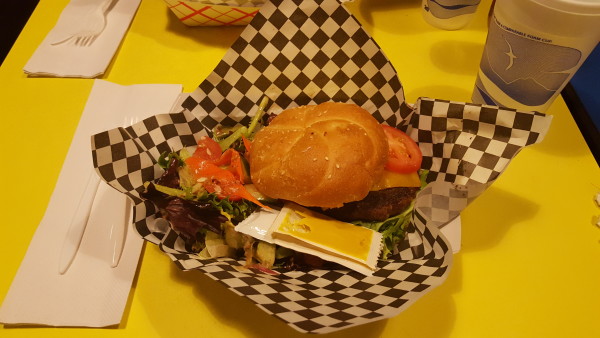 The Chomp Burger is a classic American burger, with the exception that the pickles are sliced and seasoned in house, with "cinnamon, among other things." The chips are crisp, but seasoned in the same way the pickles are. If you don't like cinnamon, steer clear of the chips–but still try the pickles. The taste of cinnamon is not as prominent in the pickles.
The South Carolina BBQ Sandwich features juicy pork, Chomp Chomp's pickles, a fried green tomato, and mustard. It is surprisingly not very messy for a BBQ sandwich, but it does have some spice.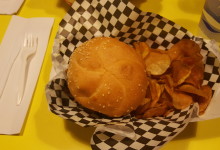 One unique aspect of the restaurant is the community-decorated and eclectic bathroom. Walking in, you're immediately greeted with mismatched porcelain and artwork from previous customers. Although I can't check my makeup in the mirror, I am thankful for the directions on the inside of the door.
Even though Chomp Chomp was a One Spark Venue, and Tripadvisor awarded it a Certificate of Excellence in 2015, Saturday night was slow. As one employee casually informed me, the first week of February has been great because of the events downtown. However, is it difficult to know whether the slow weekends will continue or come to an end should the pattern of weekend showers come to a halt.
Overall, Jacksonvillians should visit Chomp Chomp for both the hipster atmosphere and the far-out food itself.
—
For more information or news tips or if you see an error in this story or have any compliments or concerns, contact [email protected].