Video by Will Weber
The North Florida Ospreys (3-1) beat the Savannah State Tigers (1-3) 7-4  on Feb. 23 behind a clutch game from preseason All-American Corbin Olmstead.
After starting the season on a positive note by winning their three-game opening series against George Washington, the Ospreys had plenty of confidence going into their game against Savannah State.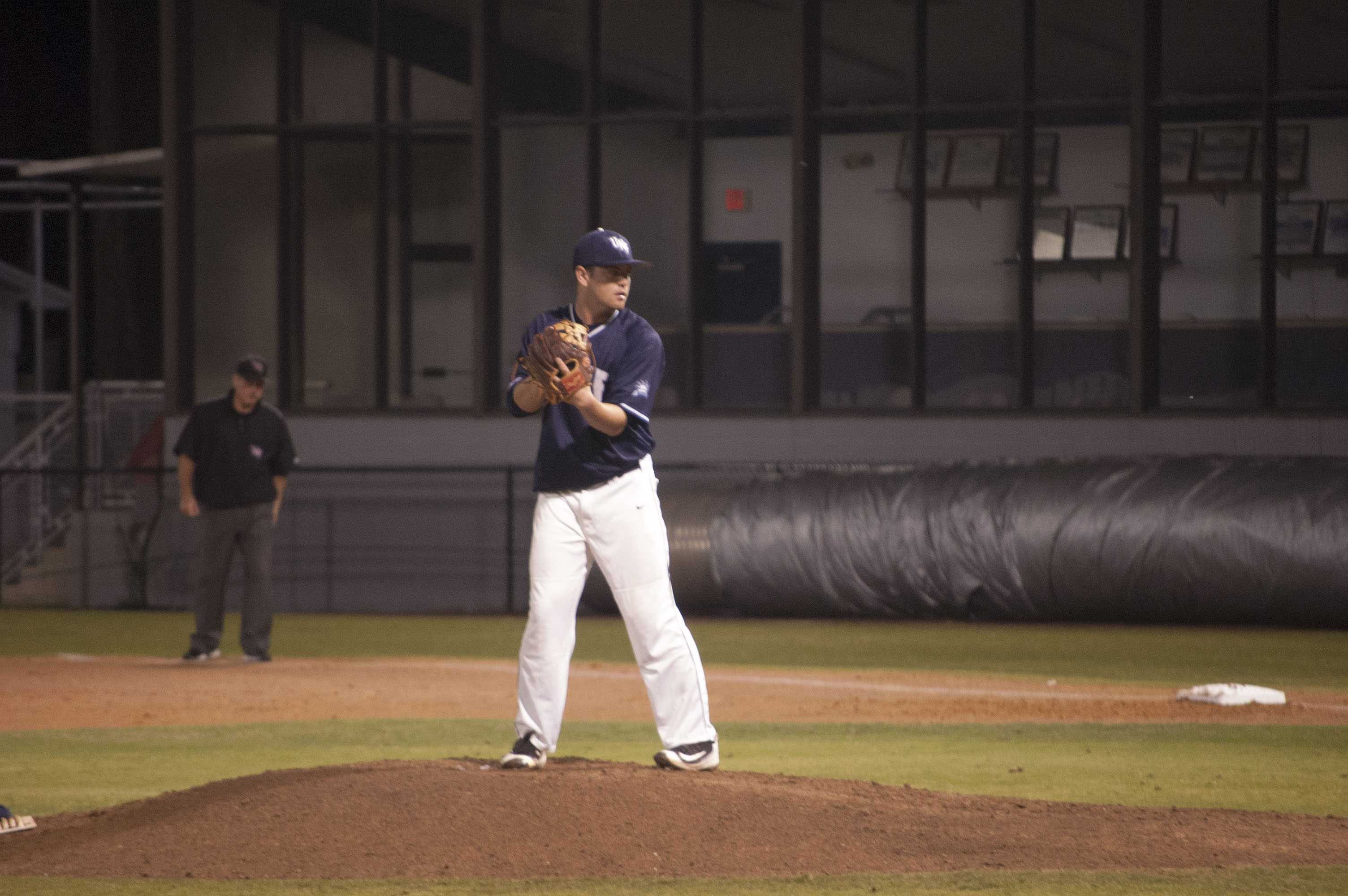 The game started out quietly. Neither team scored until the end of the third inning when Osprey senior centerfield Keith Skinner knocked a run home. Their lead didn't last long.
The Tigers took advantage of poor defense by the Ospreys in the next inning and scored three runs to take a 3-1 lead.
In the fifth inning, the Ospreys looked to be on the verge of getting blown out. The Tigers had a runner on third base with one out, but an impressive double-play by the Ospreys prevented them from adding to their lead.
In the 8th inning the stage was set for an epic comeback or epic heartbreak. The bases were loaded, and with two outs and two strikes senior standout Corbin Olmstead was at the plate.
With hope dwindling, Olmstead ripped a single to left field, scoring two RBI's to tie the game at four. The Ospreys continued scoring and went into the ninth inning with a 7-4 lead.
"I was just trying to think, trying to come through for my team," Olmstead said. "They do everything for me and [I] just wanted to get the bat to the ball and [have] good things happen."
Olmstead took the mound to close for the Ospreys in the top of the ninth with one out. After picking off the opening baserunner and catching a pop fly, a fielder's choice sealed the Osprey win.
The Ospreys play their next game at UCF on Feb. 24.
—
For more information or news tips, or if you see an error in this story or have any compliments or concerns, contact [email protected].