Correction: Due to the reporter's error, the "Simon Cowell" panelist was mis-identified. This person is Russ Thomas, CEO of Availity, and he was who awarded extra money. The Spinnaker holds accuracy in its highest regard, and apologizes for this mistake.
Courtney Lynch entered the classroom at A. Philip Randolph High School, only to be confronted with a disturbing reality. She made the stop at the school after a friend invited her to speak on college readiness to a group of high school seniors. Lynch, who was starting up her junior year at the University of North Florida's social work program, asked the seniors if they wanted to go to college. Everyone raised their hand. But when she asked the students if they've taken the SAT and ACT tests, those hands fell.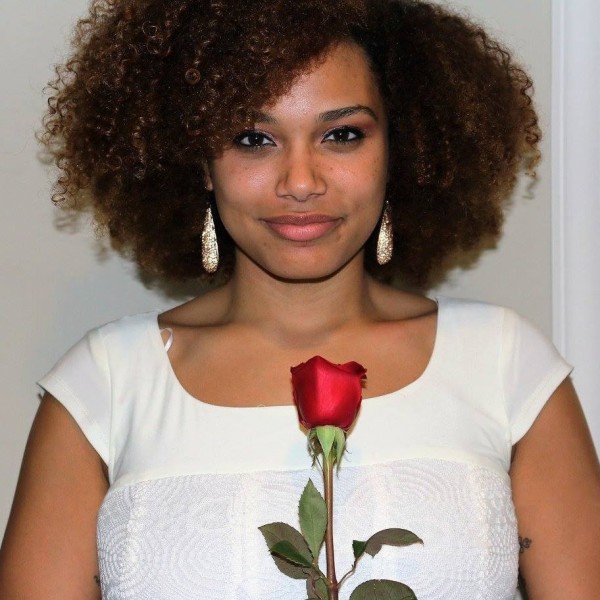 Lynch, who had the now-apparent luxury of having help in getting to college, knew that the unpreparedness of the students could be fixed. Shortly after the presentation, Lynch discovered Upstream, a program that invites UNF students to pitch and implement solutions to some of the grand challenges that the Northeast Florida community is facing.
These challenges include ending the stigma of mental illness, addressing community health disparities, strengthening financial security, and strengthening the transition to post-secondary education or work. The final challenge intrigued Lynch. She decided that a mentoring and college readiness program was the solution to this problem. But she didn't want this program to only hold the hands for students.
"At the end of the day," Lynch said, "responsibility and success has to fall on the students."
She wanted self-determination and self-discipline to be the key principles embedded within the students. And this marked the birth of the Embedded Within program.
Now, flash forward to Feb. 4 of this year. Here she was, a finalist at the United Way of Northeast Florida's Upstream pitch party. If Lynch and her idea were to win her category, funding for Embedded Within would make her vision a reality.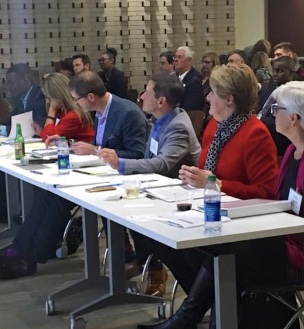 She waited outside the doors of the Jessie Ball duPont Center, and hoped that her hours of research and practice would pay off in the end. It was like American Idol, with her as one of the contestants. She practiced her elevator pitch for hours on end and now she waited for her short time on stage to convince the five judges in just seven minutes.
But until this night, it was a trail of tears for Lynch. Public speaking was one of her greatest fears, and she spent many nights reciting her presentation to family, and friends. She needed her idea to stand a chance. Lynch knew the correct words and precise numbers, but she wanted to make sure to present everything with an honest and authentic heart.
Her name was called. As she took the stage, $2,500 for her solution was on the line.  
In the center of the stage, Lynch's eyes settled on the row of judges. Behind the panel, though, was a crowd. Among the panelists, a "Simon Cowell" judge, as Lynch described, sat at the table and waited for the performance.
To start off her presentation, Lynch played a video on the projector screen for Embedded Within. The different scenes showed mentors with students, some of them either helping students with their homework while others wrote on a board with chalk. At the end of each scene, a mentor would say "Embedded Within."
Video courtesy Courtney Lynch
After the final clip, the spotlight fell on Lynch.
She stood center-stage and with a microphone in hand, she began: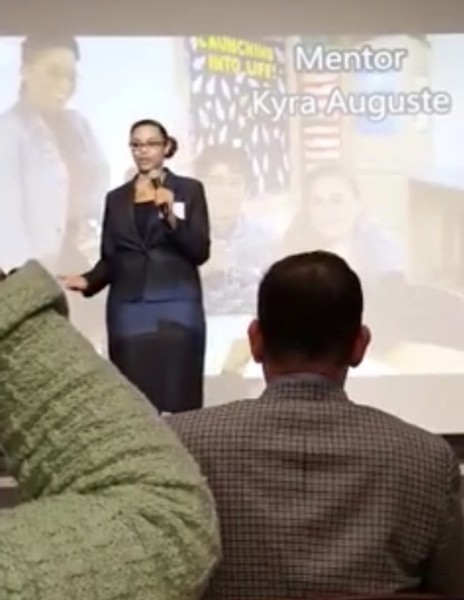 "One in five students will drop out during their freshman year [of college]. That's right. One in five." She then introduced herself as Courtney Lynch, a UNF junior studying social work.
She continued, "The grand challenge that I was given was to help strengthen the transition between high school to college…" She paused. Seconds went by, and she stood quietly with the microphone, her hand fell  at the seeming dead weight. Her nerves were creeping back. But she knew that she had to get this right.
She lifted the microphone back up and continued to speak.
"…and my solution is a mentoring program called Embedded Within." She said the program would be implemented in the A.V.I.D. program  at Terry Parker High School, a Title I school. Title I schools, according to Lynch,  were more likely to have students coming from low-income and single parent households. These students may not have the same resources that may help others prepare for college.
Ten UNF students would be recruited to tutor and mentor 10th grade students, an age Lynch believes needed the most attention when it comes to college preparation.
According to Lynch, mentors are not meant to do the work, but to empower their students to have the confidence to reach out to others and search for the resources themselves.
"Embedded Within encourages students to use self-efficacy for academic success, and introduces the students to college culture early in their high school career," said Lynch. "A crucial part is to have college mentors who help tutor the students in their school work and who also provide words of experience that inspire and challenge the students to strive to be their best."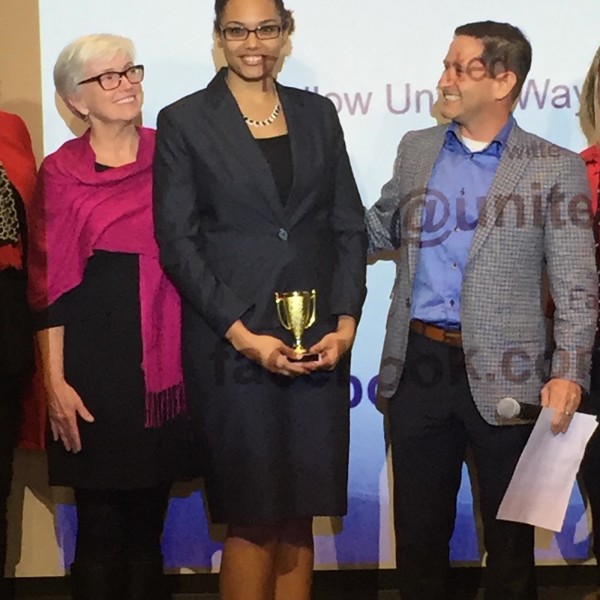 Her pitch went as fluidly as she hoped and the "Simon Cowell" panelist, the CEO of Availity Russ Thomas, said her presentation was "very good." But Lynch still had to wait for seven other students to give it their best shot on the stage, too.
At the end of the event, Lynch was not only able awarded the original $2,500 but another $2,500 from Thomas.
Lynch also ended up winning the People Choice award for having the most support for her program.
Embedded Within will launch in August 2016.
Video courtesy Courtney Lynch
—
For more information or news tips, or if you see an error in this story or have any compliments or concerns, contact [email protected].