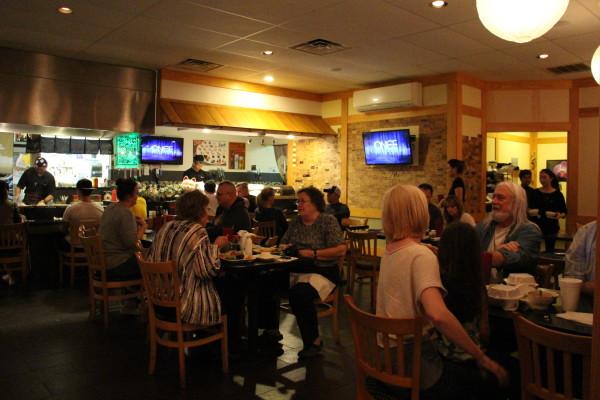 The glow from the sign of Hana Yori burns bright as darkness approaches on a family-owned sushi restaurant, nestled right between a local dessert shop and a used furniture store.
Although a line is starting to form out the door, the hostess told us the wait is only 15 minutes. I made my way to the cozy corner of the seating area. The walls are eccentrically lined with decorated wooden blocks the size of matchboxes, covered in doodles by customers who wanted to contribute to the decor. Local radio host Delilah plays from the house speakers and ESPN and NBC play on the TVs.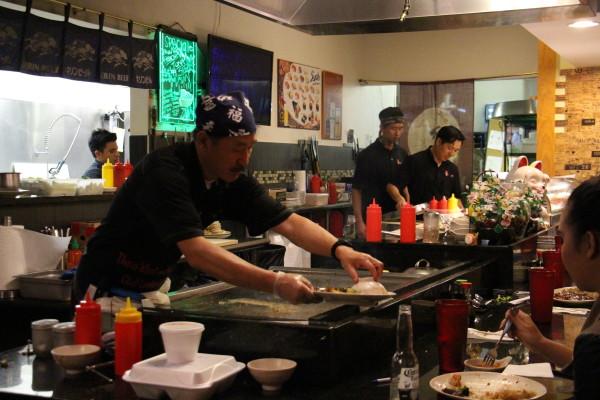 It's difficult to enjoy my experience at a sushi house when my friends' food preferences constrain them to a limited menu. Fortunately, Hana Yori offers a variety of quality menu items for those customers who don't particularly like seafood.
The Teriyaki Steak comes with chopped pieces of tender steak, salad with crunchy lettuce and homemade dressing, steaming clear soup and your choice of fried or steamed rice.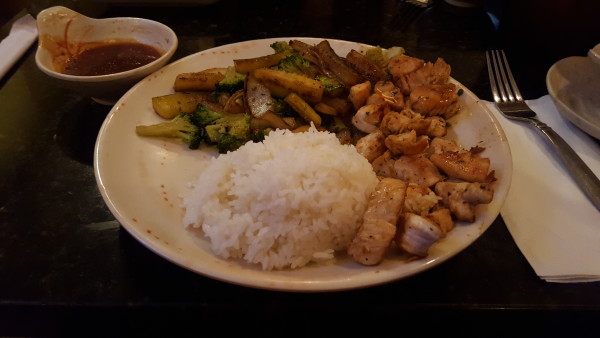 Many of the dressings and sauces Hana Yori serves are made in house. The ginger dressing for the salad is creamier, and the ranch dressing is sweeter than in most restaurants.
Customers can even ask for a specific spice level of the homemade teriyaki sauce.The kitchen uses Sriracha sauce to add spice to the to the teriyaki sauce for levels one through five, habanero for levels five through 10, and a variety of peppers for every level after that. According to a waiter, the kitchen has used the notoriously fiery ghost peppers for spice in the past. But, he said the owner might have given up on the devil peppers, seeing as how he hasn't bought them in a month. Maybe the smoke coming from his customers' ears made him catch the hint.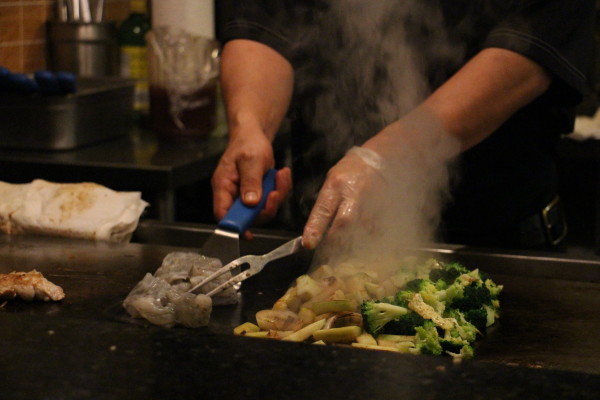 At any time during the meal, customers can request wooden blocks and Sharpies to design their own unique pieces of the restaurant's decor. Don't fret if you can't think of a design on your own. You can always combine blocks and make a larger design with the rest of the people at your table.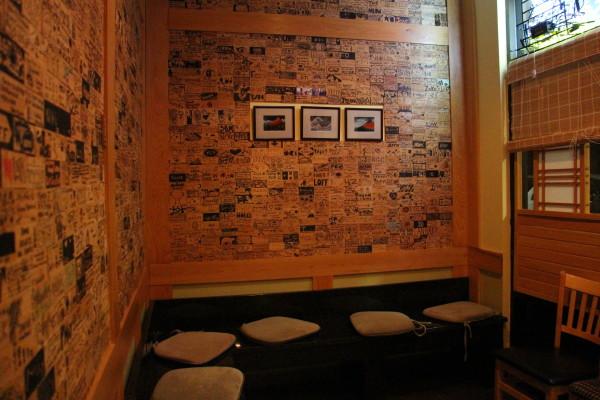 This is a great restaurant to go to for those looking to enjoy traditional Japanese cuisine in a comfortable environment.