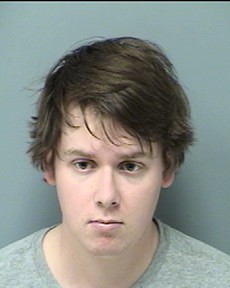 The St. Johns County Sheriff's Office (SJSO) took freshman Jacob Kline into custody on charges of home invasion with a firearm, according to a police report.
The charge is a first-degree felony, and Kline was arrested Mar. 8 after a warrant was issued for his alleged role in the home invasion.
The report alleges that Kline was involved with three men who robbed a home on West Jayce Way on Jan. 25, 2016. The three men entered the residence with a shotgun and handguns and "began demanding valuables from the homeowners while aggressively pointing firearms at them."
The victims would tell detectives that "they thought they were going to die." The men demanded to "know where Jacob is," and when the victims told the men they didn't know a Jacob, they insisted: "Yes you do, I picked Jacob up from your house last night," the men said.
The men then left with approximately $200 in cash, a cellphone, and a car key.
Additional reports said that the men would come back and kill the victims if they contacted police.
According to reports, Jacob was a mutual friend of the victim's.
Detectives identified "Jacob" as Jacob Kline. When detectives spoke with Kline, he told them that he picked up Larry Travis Junior from a home the previous evening. The report says Kline was reluctant to speak with police, and told detectives, "I've told you all I know and I'm going to plead the fifth for everything else."
Detectives discovered that Kline had called Sean Riggs and told him someone had stolen narcotics and cash from him, and asked Riggs and his friends rob them to get his stuff back.
Kline told Riggs that if they did it, he would supply them with free drugs. Kline also said they could keep any additional narcotics they found in the home.  Riggs' arrest reports say that Riggs told detectives he received a call from a friend stating he had been "robbed" and wanted his belongings back. Riggs then proceeded to acquire masks and a handgun before going to the home.
Kline is being held in the St. Johns County Jail with bond set at $100,000. Travis Jr. and Riggs are being held at $75,000 and $50,000 bond respectively.
According to jacksonville.com, Kline is the son of a St. Augustine County Commissioner.
Spinnaker will continue to follow this story and bring you updates as they come.
—
For more information or news tips, or if you see an error in this story or have any compliments or concerns, contact [email protected].