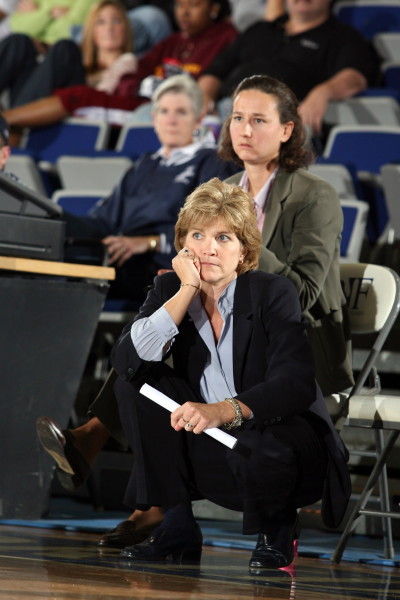 University of North Florida (UNF) President John Delaney announced March 11 that a settlement had been reached in a dispute between former Head Women's Basketball Coach Mary Tappmeyer, whose contract
was not renewed
last year after her 11th losing season in a row. According to President Delaney, UNF will write a check for $1.25 million in the settlement.
Spinnaker spoke with President Delaney who called it a classic business decision.
"Our lawyers did a budget for what it would cost to counter-sue and the costs, even in winning, were going to be more than the settlement amount. So we made the classic business decision in a nuisance lawsuit," he said. "It's bitter because I'd like to contest it, you know, every one of those allegations are wrong."
We asked Delaney what a settlement meant for others who might want to fight back after being let go.
"There are really no others that are like-situated, so we don't anticipate that."
Delaney continued to express dismay that the case would not be fought, admitting "that's the way the legal system works nowadays."
How it came to this
The settlement comes after nearly a year of investigations, mediation, and back-and-forth between the university and Tappmeyer's legal representation in disputing her termination. In April of 2015, Tappmeyer made an inquiry with the Office of Equal Opportunity and Diversity (EOD) alleging UNF Athletic Director Lee Moon was discriminatory and racist, according to a report released by EOD. The report details the allegations as follows:
[Moon] was homophobic, and called a top UNF administrator a "f_g." He also did not want to recruit gay/lesbian athletes;
[Moon] was racist, and said nobody wants to watch an All-Black team. He encouraged recruiting in the Midwest, and he called a student-athlete a "N" lover;
[Moon] was sexist and biased against female coaches because he wanted to hire male coaches, and because he wanted pregnant assistant coaches fired;
Women's basketball facilities were different than men's;
Operating budgets, scholarships and recruiting practices were different based on gender.
The seven-page report systematically denies the allegations, citing financial records, interviews with other members of the athletics staff, and reports generated by an independent consulting firm. In the end, the report said her claims were not supported.
Delaney talked about frustration in not fighting the allegations because of how documented things are, and that there are records proving things false. "It's frustrating from somebody that we gave a break to," he said. Delaney commented that Tappmeyer had an opportunity to remain employed by UNF and work in the Office of Student & International Affairs.
UNF brought in a consulting firm of former athletic directors to analyze the athletics department last year, Delaney told us.
"They came back and actually said 'you're under-spending in men's basketball' which was the opposite of the claim," said President Delaney.
According to the report, Athletic Director Moon also denied her claims.
In the end
UNF will pay $525,000 of the settlement, with the other $725,000 being paid by the state's insurance.
The $525,000 price tag comes just weeks after UNF announced significant fiscal concerns, but Delaney said reserves would handle the expense.
"It's a heck of a scenario when you can't fire a coach after 11 losing seasons," Delaney concluded with a laugh.
Spinnaker left messages on Tappmeyer's home phone that were not returned by the time of publishing.
—
For more information or news tips, or if you see an error in this story or have any compliments or concerns, contact [email protected].